English talent pool is merely a drop in the Premier League ocean
The Weekend Dossier
Glenn Moore
Friday 09 November 2012 23:00 Comments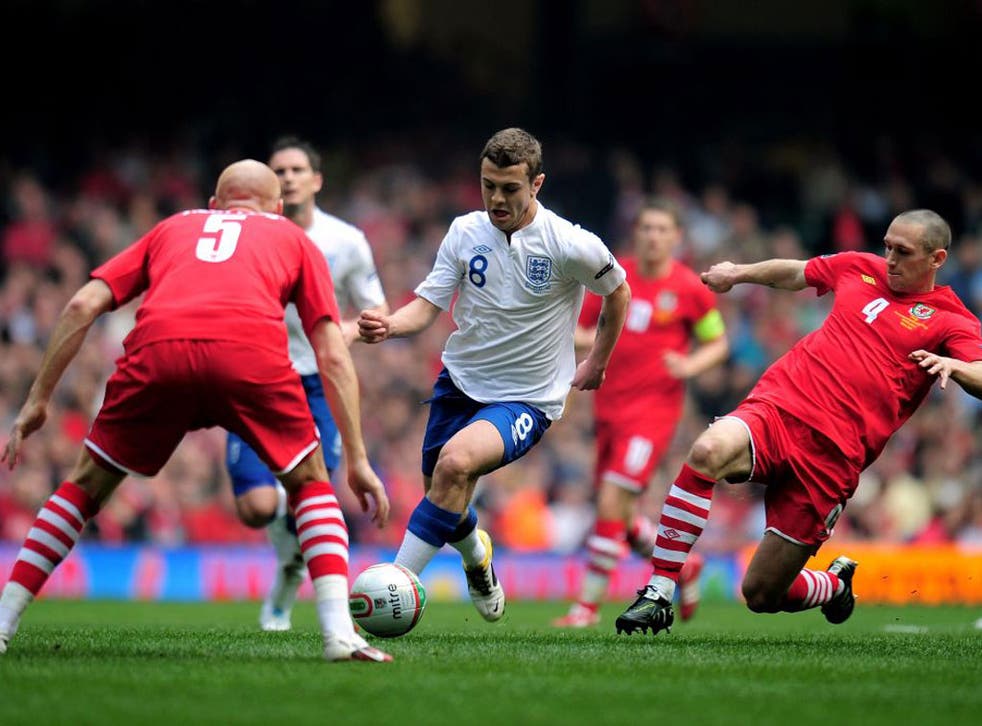 Maybe there is hope for Grant Holt after all. The Norwich centre-forward may have been overlooked again when the England squad for next week's match in Sweden was named but he is only 35 days older than Leon Osman, who received his first call-up. Moreover, Roy Hodgson is today attending the Madejski Stadium to watch the Canaries at Reading. Who else could the England manager be looking at in this relegation battle?
Actually, there are several possibilities, not least both goalkeepers. Based on the teams fielded last weekend Reading v Norwich is likely to see more England-qualified footballers on the pitch than any other match today. If the starting XIs are unchanged Hodgson will see enough Englishmen to make a team, albeit one with two keepers.
Last weekend 272 footballers played in the Premier League, 85 of them were English-qualified, 31 per cent. Counting only starting XIs there were 62 players available to Hodgson, 28 per cent. That is a startling 10 percentage points below the 2006-07 average and well below the native percentage in the other major leagues.
West Ham fielded the most Englishmen, though three of those seven appeared as substitutes. Wigan fielded the least, Ben Watson flying a lone flag for the national team.
This is an inevitable consequence of the Premier League's wealth. While even Manchester United cannot match the allure of Barcelona and Real Madrid, and Manchester City do not pay wages as high as Anzhi Makhachkala, English clubs collectively pay better than anyone in Europe. Why else is Klass-Jan Huntelaar, performing in the Champions League for a German club, being linked with a move to a Liverpool team who have not appeared in that competition since 2010? Why else have the likes of Pablo Hernandez, Arouna Kone and Julio Cesar joined Swansea, Wigan and QPR?
This makes the Premier League a vibrant and exotic product with worldwide appeal, but every two years England stumble out of a major tournament at the quarter-final stage.
There are many reasons for the national team's repeated failure, not least years of coaching which have placed pace and power ahead of technique and decision-making. But undeniably the talent pool lacks depth. Repeatedly, England managers have a decent starting XI but insufficient cover when injuries and suspensions occur.
Hodgson is currently engaged in the three-pronged task of qualifying for World Cup 2014, identifying a team which can compete in Brazil, and building one which can win the 2016 European Championship. Being staged in France, that is a much more realistic prospect than 2014.
To that end he cast his net again for next week's trip to Sweden, bringing in Osman and, assuming his international clearance comes through, Carl Jenkinson. This brought to 45 the number of players called up by Hodgson, who has so far capped 36 players in 11 internationals.
Adding injured players to last week's 85 active Englishmen, and deducting those no longer available such as Paul Scholes and Ben Foster, Hodgson has now selected almost half the senior players available to him. No wonder Holt feels aggrieved.
A hundred players ought to be enough to pick a squad from but many of them are too raw, such as Aston Villa's Matt Lowton, Saints' Luke Shaw, Spurs' Tom Carroll. Others, like Bobby Zamora, Nicky Shorey and Phil Neville, have their international days behind them. Many are simply not good enough.
That much is clear when the list is trimmed to those with Champions League experience, which is a benchmark Hodgson will recognise, given he has awarded 134 of the 161 caps won under him to players with Champions League experience. Just 24 of the Englishmen in action last week have ever played in Europe's elite competition and for many, such as Osman, Steve Sidwell and Carlton Cole, that experience was fleeting.
With the new TV deal bringing even greater wealth next season, and around 30 per cent of players in the under-21 league hailing from outside the UK, the situation will not be improving any time soon. Thus this week's tug-of-war for Jack Wilshere, a rare English pearl in a global game.
Dwindling band: Home-grown players
English-qualified footballers fielded in the Premier League 3-5 November 2012
Arsenal *Wilshere, (*Walcott)
Aston Villa Bennett, Lowton, Westwood, Agbonlahor
Chelsea *Cahill, *Cole, (*Sturridge), (*Bertrand)
Everton Jagielka, Baines, *Osman, *Neville
Fulham (*Sidwell)
Liverpool *Gerrard, (Downing), Sterling, (Shelvey), Wisdom
Manchester City *Hart, *Barry (Sinclair)
Manchester United *Ferdinand, *Young, *Carrick, *Cleverley, *Rooney
Newcastle United S Taylor, Perch, (Simpson), (Sammy Ameobi)
Norwich City Ruddy, Turner, Johnson, Holt, (R Bennett), (Barnett)
QPR Ferdinand, (Onuoha), (Zamora)
Reading McCarthy, Morrison, Shorey, McCleary, (Le Fondre)
Southampton Clyne, Lambert, Rodriguez, Lallana (Shaw)
Stoke City Wilkinson, Shawcross, Kightly, Whitehead, *Crouch, (Etherington)
Sunderland Rose,*Johnson, Cattermole, Gardner, Colback (Campbell)
Swansea City Monk, Routledge, Britton, (Dyer), (Graham)
Tottenham Walker, Caulker, *Huddlestone, *Lennon, *Defoe (Carroll)
WBA *Foster, Jones, Ridgewell
West Ham United Noble, Jarvis, Nolan, Carroll, (*Cole) (Spence), (O'Neil)
Wigan Athletic Watson
Key ( ) = substitute; * = Champions League experience (inc qualifying rounds).
Five Asides
1. Branch's imprisonment is an important reminder
More years ago than I care to remember I went to Greece with the England Under-16s and watched a team based on the now defunct FA National School record a very impressive victory. Unusually for that time England were the smaller, more technically skilled team. A bright future was forecast for many of the boys, notably the lone striker, Everton's Michael Branch.
Ultimately, none of the team played for England at senior level. but Mark Gower, Neil Clement and Jody Morris forged decent careers. So did Branch for a while, primarily with Wolves, but somewhere along the line he went astray and this week he was jailed for seven years for drug offences. It was a sad and salutary reminder for all young players, and their parents and coaches, that football is a precarious, competitive profession in which support and dedication are as important as talent.
2. Wenger's Wilshere woes garner little sympathy
Arsène Wenger's complaint that Jack Wilshere should have 10 days' rest rather than play 45 minutes for England in Sweden next week would have more credence if anyone seriously believed Wenger would have rested Wilshere against Fulham today were he not suspended.
3. Is Herbert is relishing the game's recent race rows?
I am sure the Society of Black Lawyers is an honourable organisation dedicated to combating racism everywhere, but it is hard to dispel the impression that chair Peter Herbert is relishing the publicity football is providing his hitherto little-known body. Football has problems, but compared to most industries and professions in Britain it is integrated, meritocratic and has a good record of fighting racism. But praising that won't provide him with a headline.
4. Appleton's record meant a move was a certainty
Good luck to Michael Appleton at Blackpool. It was inevitable that he would leave Portsmouth, for in the modern game few things are more attractive on a manager's CV than the recommendation: "Can work miracles without money."
5. Obama needs to borrow Chelsea's numbers man
The first appointment Barack Obama needs to make to his new administration is clear: hire the financial wizard whose advice has enabled Chelsea to produce a set of accounts that show a profit. The impending Financial Cliff will be reduced to a hummock and the fiscal deficit wiped out. Then he can come back to rescue George Osborne.
Register for free to continue reading
Registration is a free and easy way to support our truly independent journalism
By registering, you will also enjoy limited access to Premium articles, exclusive newsletters, commenting, and virtual events with our leading journalists
Already have an account? sign in
Join our new commenting forum
Join thought-provoking conversations, follow other Independent readers and see their replies