Eric Cantona claims Manchester United can win the Premier League next season, plus reveals who he thinks is the best player in the world
Rather than picking Cristiano Ronaldo or Lionel Messi, Cantona opted for Javier Pastore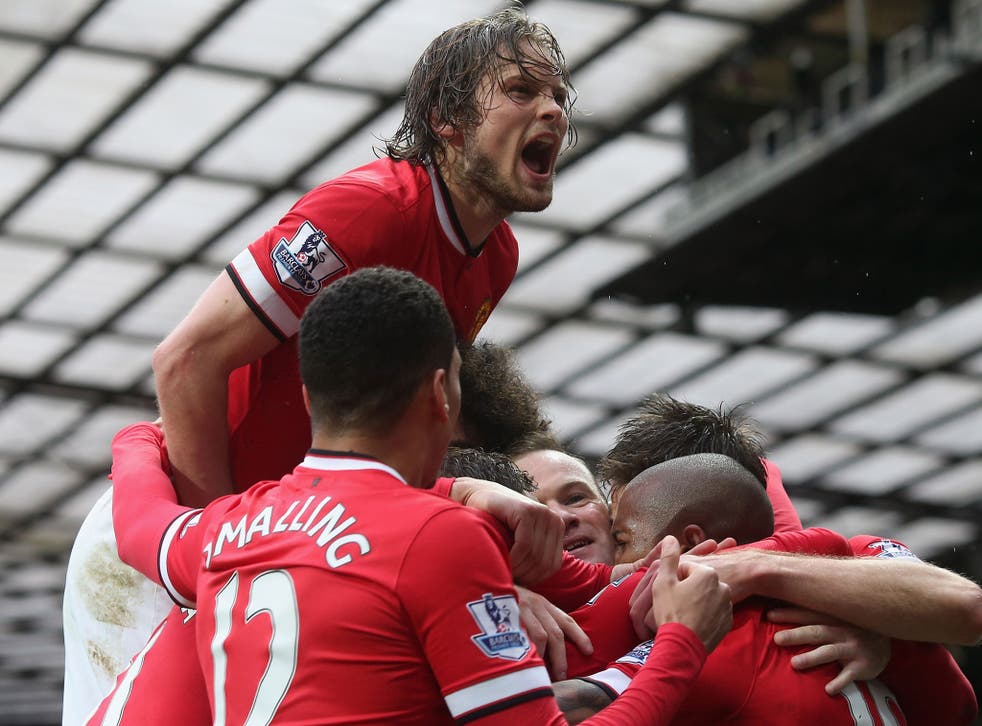 Eric Cantona has backed Louis van Gaal to guide "kings of the city" Manchester United to the title next season saying he is the right man for the job.
Cantona said the Dutch manager's philosophy fits perfectly with the club - and described United as "kings of the city" following their 4-2 derby triumph over Manchester City on Sunday.
The former France and United striker told a press conference ahead of the Laureus Sports Awards in Shanghai: "United's a great club, so sometimes you have a season when you have to lose games and you finish fourth, fifth. But it's a great club. It will be at the top of the table.
"And they came back and next year they can win the league. With a manager from Holland, it seems to be important for Manchester United because it's the same kind of philosophy for the game: Holland and Manchester United."
Manchester United 4 Manchester City 2 player ratings

Show all 23
Asked whether he would consider managing Manchester United, he added: "No, I think today they've found the right one. He's a good one.
"It was great to win the derby. I was proud and very glad. It's good because now they are the kings of the city. The two clubs are two of the best clubs in England, so it's very important to win this game."
Cantona also claimed, controversially, that it was Catalonia rather than Spain that won two European Championships either side of the 2010 World Cup.
He said: "Catalonia won. Because they won with 10 players from Barcelona. My grandparents are from Catalonia, from Barcelona. They arrived in France in '39. There was a civil war. So, I am very proud of Barcelona and all that they have done."
Asked if Cristiano Ronaldo or Lionel Messi was the best player in the world, Cantona made a surprise choice - Argentina international Javier Pastore from Paris St Germain.
He added: "For me, today, the best player in the world, the most exciting player in the world, is Pastore from Paris St Germain. Why? Because I watched two games just to see Pastore playing, giving passes. He has got something special. Because football is interactive. It's why footballer is so popular, I think. And Pastore can do things that the other ones don't know."
He continued: "It's interactive but he does things that surprise you every time. Not only in scoring goals, spectacular goals - everything. Just passing. Passing. He's a very creative player. He's the most creative player, I think, in the world today. It's why I think he's the best player in the world, because I love this kind of player."
PA
Register for free to continue reading
Registration is a free and easy way to support our truly independent journalism
By registering, you will also enjoy limited access to Premium articles, exclusive newsletters, commenting, and virtual events with our leading journalists
Already have an account? sign in
Register for free to continue reading
Registration is a free and easy way to support our truly independent journalism
By registering, you will also enjoy limited access to Premium articles, exclusive newsletters, commenting, and virtual events with our leading journalists
Already have an account? sign in
Join our new commenting forum
Join thought-provoking conversations, follow other Independent readers and see their replies