EU Brexit could have big consequences for a Premier League full of foreign talent
Weekend Dossier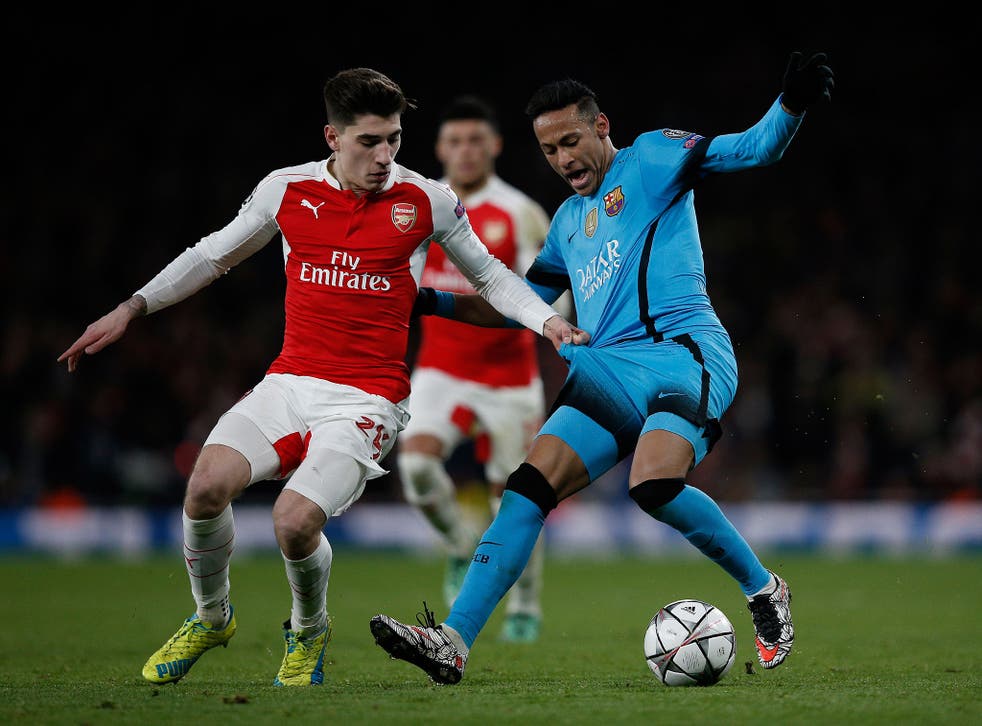 When the United Kingdom joined the European Economic Community, as the European Union was sexily known in 1973, the most significant aspect for football appeared to be a commemorative game at Wembley.
The Common Market Football Match pitted players from the existing six member nations (West Germany, Netherlands, France, Italy, Belgium and Luxembourg) against a team from the three new ones (UK, Republic of Ireland and Denmark).
The Three, managed by Sir Alf Ramsey and including the likes of Pat Jennings, Bobby Moore and Bobby Charlton in an Anglo-centric side, won 2-0 with goals from Rangers' Colin Stein and Henning Jensen, a Dane with Borussia Mönchengladbach. It was a mildly surprising result – eight of the players called upon by The Six appeared in the following year's World Cup final, including Franz Beckenbauer, Gerd Müller and Johan Neeskens, but was swiftly forgotten. Football continued on its merry way, unaffected by the supranational body's growth.
Then, in 1995, a hitherto unknown Belgian player, Jean-Marc Bosman, sought to move from RFC Liège to Dunkerque, but was prevented from doing so, despite being out of contract, as the clubs could not agree a fee. Bosman's enterprising lawyer, Jean-Louis Dupont, took the case to the European Court of Justice. He not only won Bosman's release, but also that of footballers everywhere in the union.
As is often the way, Bosman did not significantly profit himself, but other, better players did, along with agents, Baby Bentley dealers and footballers' wives. Subsequently European law has taken an interest in the free movement of players across borders, broadcast rights, and other, sundry issues. Football Association and Premier League executives and officials have become acquainted with the nitty-gritty of EU law and lawyers have made a decent living from trying to resist union interference.
Not that the clubs are unhappy with the body's impact. Indeed, some are now alarmed at the prospect of Brexit – the UK leaving the EU. The Premier League view is that while the EU is imperfect, its interests are best served by being inside, fighting its corner on aspects such as broadcast, digital rights and player contracts, rather than being regulated without influence. In a speech last October executive chairman Richard Scudamore said: "I believe we, in the UK, must be in Europe from a business perspective."
Karren Brady, West Ham United's influential vice-chairman, was more dramatic last month when, in a letter to the chairmen of every senior professional club in England, Scotland and Wales, she claimed "cutting ourselves off from Europe would have devastating consequences".
Brady highlighted the potential impact of restrictions on the free movement of workers – a fundamental plank of EU policy and a core complaint of the Out campaign. She suggested "two-thirds of European stars in England would not meet automatic non-EU visa criteria and therefore might be forced to leave".
A Tory peer, Brady is involved in the referendum campaign, being on the board of Britain Stronger in Europe, a lobbying group backing a Remain vote, but she is not exaggerating the situation as it is now.
Work-permit rules have been tightened at the behest of Greg Dyke, the FA chairman, in an attempt to reduce the number of cheap foreign players of middling ability denying native ones first-team action. Entry is dependent on the proportion of their country's internationals a player has featured in, and that country's Fifa ranking. Appeals are based on the transfer fee, wages and the standard of the selling club.
The FA estimated this would cut by a third the number of non-EU players but the effect on EU players would be greater as clubs sign more of them. Players who do not meet the standard would include those acquired at a young age and developed, such as Chelsea's Kurt Zouma and Arsenal's Hector Bellerin, or facing strong competition for an international place, like Dmitri Payet and Angelo Ogbonna, both of Brady's own club.
However, Daniel Geey, a partner at sports and media law firm Sheridans, suggested a new policy would be developed. "I don't think the same standards would be applied to players from the EU as they currently are to non-EU players," said Geey. "Arranging bilateral regulations for footballers won't be the first thing on governments' minds so the FA and Home Office will need to have new work-permit rules."
As this is the FA's remit, it could give the governing body welcome leverage over the Premier League. The FA could also limit foreign players to, for example, five per team in the FA Cup – without having to adopt the fudge that allows players such as Cesc Fabregas to qualify as "home-grown".
Some non-EU countries already do this. In Russia the numbers of foreign players allowed on the pitch was cut from seven per team to six last summer on government orders in an attempt to raise the standard of Russian players ahead of the 2018 World Cup. This was opposed by the bigger clubs, including Zenit St Petersburg, whose Portuguese coach, Andre Villas-Boas, said: "The new format will become the end of the development of Russian football."
In theory the Bosman ruling could also cease to apply in the UK but any club trying to keep a player after his contract expired would be sure to be challenged under UK law. The game has adapted to Bosman and the clock will not be turned back. "I would be highly surprised if that changes," said Geey.
Similarly, Geey thought the Premier League would continue with the current practice in selling TV rights. He said: "They are happy with things as they are, but they could be affected by future legislation when it comes to selling rights to EU countries if the commission feels there are competition issues for EU citizens." Thus Scudamore's desire to be inside the EU, with influence. The ongoing challenge by Virgin Media will not be affected as it is subject to Ofcom and comes under UK, not EU, competition law.
Other issues are potential increases in flight and visa costs to fans following their teams in Europe. Less likely is the imposition of exchange controls. This would hinder foreign owners and big cross-border transfers, but post-Brexit the UK would probably be encouraging overseas investment, not blocking it.
Whether foreign owners would be as interested in investing in a game that had more English players and fewer foreigners is a moot point. There are plenty within these shores who may feel that is no bad thing, but as with much else, the long-term consequences of Brexit for football are unknown.
Join our new commenting forum
Join thought-provoking conversations, follow other Independent readers and see their replies