Everton ask fans to rate Sam Allardyce's managerial ability in supporter survey
Members of the club's Fans' Panel were emailed a questionnaire in which they were asked to rate club management, players' performances and fan experience
Samuel Lovett
Tuesday 17 April 2018 17:47 Comments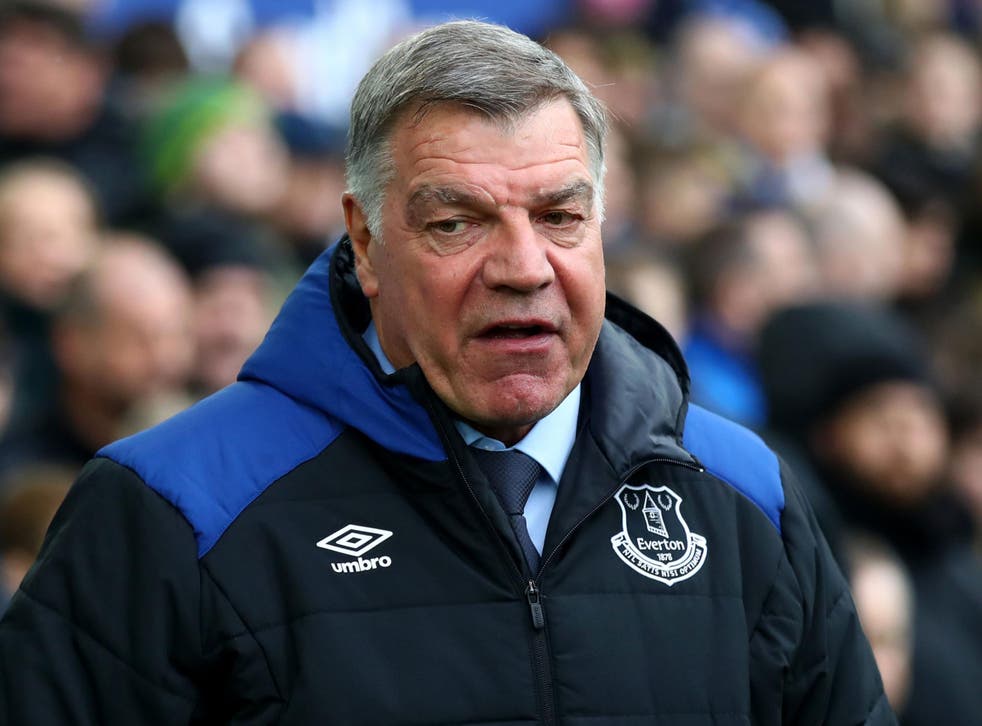 Everton have asked fans to rate Sam Allardyce's managerial ability as part of a survey into supporter opinion on the club's current state of affairs.
Members of the club's Fans' Panel were emailed a questionnaire in which they were asked to rate club management, players' performances and fan experience, among other topics, on a scale of zero to 10 – with 0 being 'completely disagree' and 10 being 'completely agree'.
Concerning Allardyce and his coaching staff, the survey asked for a score based on the following statement: "I have a high level of trust in the current manager and coaching staff of Everton e.g. in making the right decisions to get the best out of the team."
Another statement, relating to Everton's players, read: "I have a high level of trust in the current Everton players e.g. in being loyal and performing at their best for the Club."
Everton send out the survey several times a year in an attempt to understand their supporter base after the Premier League reduced the level of detail that it includes in its own fan survey.
This most recent survey follows a tumultuous period for the club which has seen the Toffees claim just four wins from their last 17 games while speculation over Allardyce's future continues to persist amid fan criticism.
During Saturday's clash with Swansea, sections of the travelling fanbase turned on Allardyce with their chants as Everton struggled to a 1-1 draw at the Liberty Stadium.
Asked whether he was annoyed by the reaction of the Everton fans, Allardyce replied: "I never get annoyed by the fans, personally, because they wanted to see us play better.
"But you have to give some credit to the opposition – they don't let you play better when they are fighting away for points.
"Yes, we would have all liked to play better. But there's a big problem with our away results, changing that is a confidence issue, and in the last two away games we've tried to put that right."
Register for free to continue reading
Registration is a free and easy way to support our truly independent journalism
By registering, you will also enjoy limited access to Premium articles, exclusive newsletters, commenting, and virtual events with our leading journalists
Already have an account? sign in
Join our new commenting forum
Join thought-provoking conversations, follow other Independent readers and see their replies