Everton manager Sam Allardyce reveals how Phillip Schofield's 'The Cube' inspired club's revival
Allardyce has 'simplified' things for his Everton players since taking charge at Goodison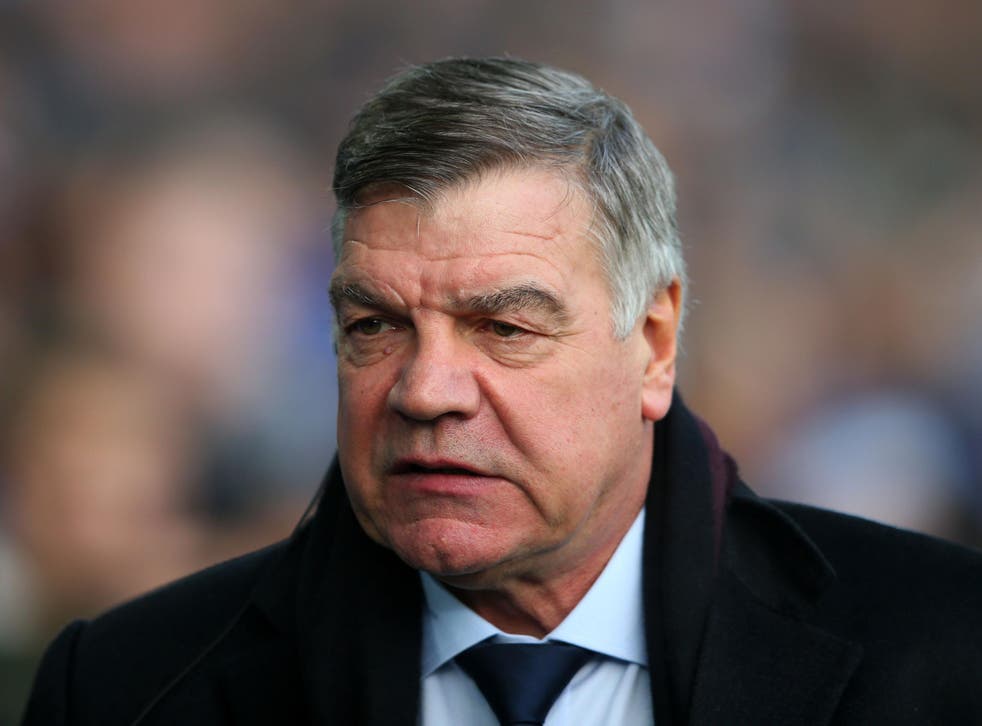 It seems that Sam Allardyce spent that short-lived 'retirement' doing what many of us would do in the same position: watching repeats of television game shows.
Allardyce claimed he had no desire to take up another job in football after rescuing then resigning from Crystal Palace last May. Six months later though, he was tempted back and became the manager of Everton.
As a specialist in salvage operations, Allardyce has already hauled the Goodison Park club up the table and banished any thoughts of scrapping against relegation. Saturday's goalless draw with defending champions Chelsea was his side's fourth clean sheet in six games. They remain unbeaten since his appointment.

On Boxing Day, Everton travel to face relegation-threatened West Bromwich Albion, who have turned to Alan Pardew in a bid to turn their fortunes around. So far, no luck. What is Allardyce's secret, then? How has he rejuvenated players like Ashley Williams and Michael Keane, who looked bereft of confidence before his arrival?
"It's a 'Phil Schofield' isn't it? You have watched 'The Cube' haven't you? 'Simplify'," the Everton manager said on Saturday, referring to one of lifelines the discontinued ITV game show used to offer its contestants.
"It is as simple as that. I show up and say why risk doing that if it might fail? Play safe and play the right ball at the right time, do the right thing at the right time and think what you are doing. Can I play it in midfield, play it to the front two or play it behind? Give yourself more time. Take longer to make the right decision. It makes all the difference in the game."
Having agreed to take charge when Everton were just two points above the relegation zone, Allardyce now has his new employers 10 points clear of the bottom three and only looking up the table rather than down.
The former Bolton Wanderers and England manager attributed the revival to "new faces and new ideas", but also highlighted the importance of playing to his squad's strengths.
"It lifts players when you arrive at a club as generally they are not doing as well as you'd like, which is why they are in that position," he said when asked what he had done to turn results around in such a short space of time.
"You use your experience and that of your staff to lift the atmosphere in the training complex. You implement your ideas and get the players to come in with a smile on their face and enjoy their work. You get that to achieve better results.
"Management, managing the players, is so important today to get them into recognising the wonderful position they are now in. Then you set out the tactics to work out what suits these players and what doesn't," Allardyce added.
"Certainly what suited us was to stop shipping in four or five goals. Almost immediately that belief starts flooding back. It is now six undefeated games, four wins and two draws. We can go forward and start believing in ourselves even more."
Register for free to continue reading
Registration is a free and easy way to support our truly independent journalism
By registering, you will also enjoy limited access to Premium articles, exclusive newsletters, commenting, and virtual events with our leading journalists
Already have an account? sign in
Register for free to continue reading
Registration is a free and easy way to support our truly independent journalism
By registering, you will also enjoy limited access to Premium articles, exclusive newsletters, commenting, and virtual events with our leading journalists
Already have an account? sign in
Join our new commenting forum
Join thought-provoking conversations, follow other Independent readers and see their replies