Former Real Madrid and Everton winger Royston Drenthe struggles to find a new club — and so turns to rap
The one-time Dutch international has temporarily abandoned his attempt to find a new club so that he can release a rap song named 'Paranoia'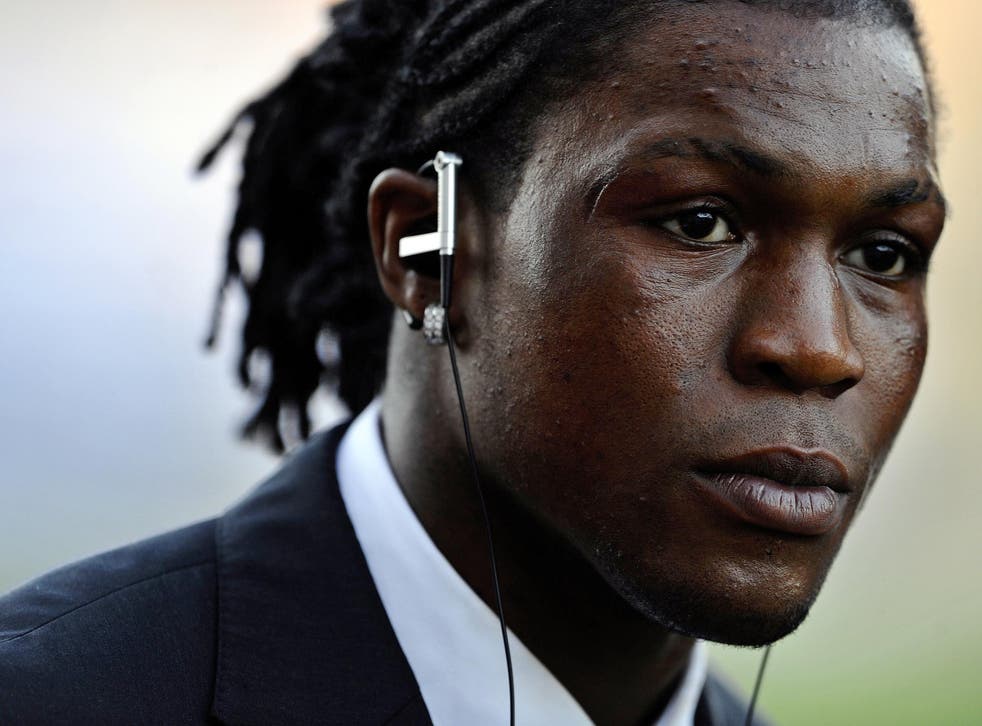 Footballers who find themselves at the end of a playing contract and staring down the barrel of full-time unemployment have a number of different courses of action available to them.
The most conventional is to hire a personal trainer, to keep fit and ready for when a new club eventually comes calling. Or, out of contract players may choose to follow Michael Owen's infamous example, and produce a glossy 32-page 'agents' dossier' in an attempt to cut down on their time spent out of the game.
Or – if the player in question is former Real Madrid and Everton winger Royston Drenthe – the answer is to release a new rap song called 'Paranoia' under the moniker Roya2Faces.
The 29-year old Dutchman has enjoyed an eclectic career in the game, beginning his career at Feyenoord before earning a €14 million move to Real Madrid alongside storied compatriot Wesley Sneijder.
But he failed to nail down a first-team place at the Bernabéu and loan moves to Hércules and Everton soon followed, before underwhelming stints at Spartak Vladikavkaz, Reading, Sheffield Wednesday and Turkish club Kayseri Erciyesspor.
Drenthe was last contracted to Abu Dhabi's Baniyas Club, who ply their trade in the UAE Arabian Gulf League, but has been without a side since their manager José Manuel Gomes decided he wasn't up to the required standard.
Not that Drenthe was too bothered. After six months hunting for a new club, the one-time Dutch international decided to team up with DJ JiandroBeats to release his rap track.
The pair teased the track extensively on Instagram this week, with Drenthe eventually deciding to release it on Wednesday.
'Subscribe to my YouTube Channel," Drenthe wrote on Instagram. "Like, share and tag all your friends because there are still very nice things. Stay tuned!'
However it would appear many of Drenthe's listeners did not get the memo to say 'nice things'. While the track did rack up an impressive 50,000 views in just 24 hours, it met with a decidedly average 63% approval rate on YouTube.
"Your producer is terrible, hire someone who can make half decent beats," one YouTube listener advised.
"Drenthe, is that really you?" another pondered.
Despite the mixed reaction to Paranoia, this is not the first time Drenthe has dipped his toe in the music industry.
During his time playing at Everton, he regularly linked up with compatriot and former Liverpool winger Ryan Babel, who also shares a passion for rap music.
The pair even guested on the Dutch radio show Zomersessie, as they performed a highly questionable rap freestyle over the 2006 track 'Brand New' by Rhymefest.
Register for free to continue reading
Registration is a free and easy way to support our truly independent journalism
By registering, you will also enjoy limited access to Premium articles, exclusive newsletters, commenting, and virtual events with our leading journalists
Already have an account? sign in
Register for free to continue reading
Registration is a free and easy way to support our truly independent journalism
By registering, you will also enjoy limited access to Premium articles, exclusive newsletters, commenting, and virtual events with our leading journalists
Already have an account? sign in
Join our new commenting forum
Join thought-provoking conversations, follow other Independent readers and see their replies