Football Association approves retrospective bans for diving with those guilty getting two-match suspensions
From next season three-man panels will review footage from the weekend each Monday and any player unanimously found to have cheated can expect a two-match ban
Matt Slater
Thursday 18 May 2017 10:42 Comments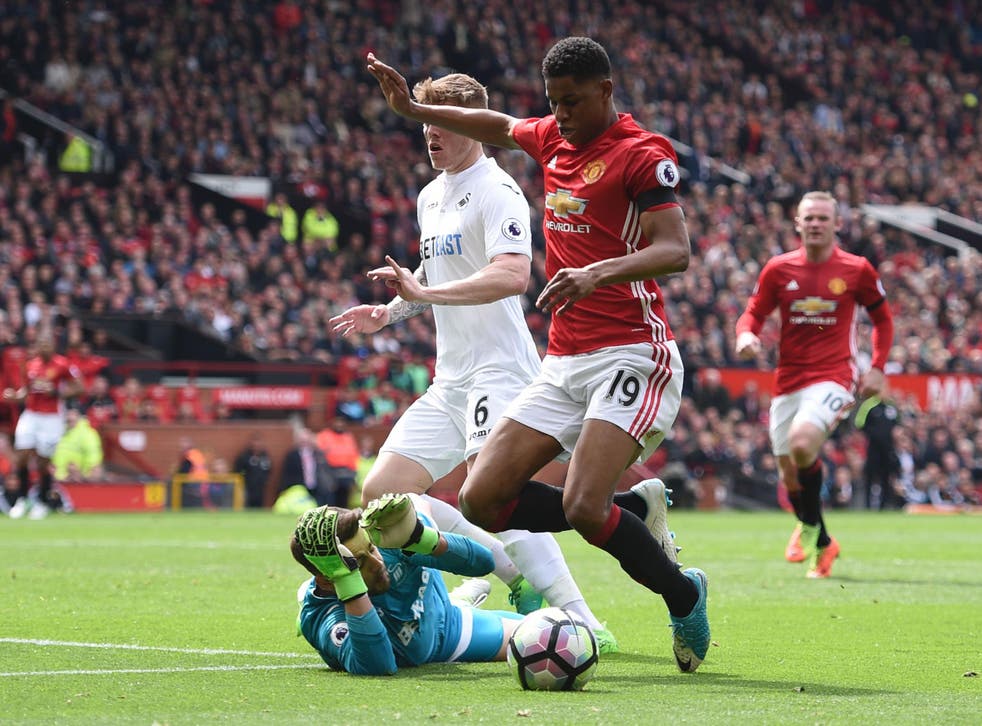 The Football Association has approved a proposal that will see players who dive or feign injury retrospectively banned for two matches from next season.
The idea, which is already being used in Scotland, was given the go ahead at the FA's annual general meeting at Wembley on Thursday.
It is understood that the English Football League, League Managers Association, Premier League and Professional Footballers' Association support the plan.
From next season three-man panels will review footage from the weekend each Monday and any player unanimously found to have cheated can expect a two-match ban.
A statement read: "A new offence of 'Successful Deception of a Match Official' will be in force from the start of the 2017-18 season, after the regulation change was approved by The FA Council today [18 May] and following a period of consultation with stakeholders over the past few months.
"Where there is clear and overwhelming evidence to suggest a match official has been deceived by an act of simulation, and as a direct result, the offending player's team has been awarded a penalty and/or an opposing player has been dismissed, The FA will be able to act retrospectively under its Fast Track system.
It added: "In accepted and/or proven cases of simulation and/or feigning injury, the offending player would receive a two-match suspension."
Introduced in 2011, the Scottish Football Association's (SFA) rule 201 gives a disciplinary panel the power to impose two-game bans for acts of simulation missed by the officials or rescind yellow cards for players who were incorrectly adjudged to have dived.
Hearts winger Jamie Walker has experienced both verdicts this season, having served a two-game ban for a dive to gain a penalty against Celtic in August and then been retrospectively cleared of simulation during a game against Rangers in December.
Simulation has been an issue in the game for years and there have been a number of notable cases this season, including Robert Snodgrass's dive to earn a penalty for Hull against Crystal Palace and more recent incidents involving Harry Kane and Marcus Rashford.
In January, the FA told said it wanted to talk to the SFA about rule 201 and its impact, but said this was part of a wider discussion with other associations.
In the past, FIFA has been reluctant to take decision-making away from the officials on the day but there are influential voices at world football's governing body more receptive to the idea of technology that helps officials and retrospective penalties to stamp out cheating.
With England and Scotland having permanent seats on FIFA's law-making body the International Football Association Board, bans for divers could soon become a worldwide policy.
PA
Register for free to continue reading
Registration is a free and easy way to support our truly independent journalism
By registering, you will also enjoy limited access to Premium articles, exclusive newsletters, commenting, and virtual events with our leading journalists
Already have an account? sign in
Join our new commenting forum
Join thought-provoking conversations, follow other Independent readers and see their replies