Football needs to show that Black Lives Matter on boards too
The objection to Paul Elliott becoming the first black member of the FA's board makes little sense and, as Melissa Reddy writes, the lack of clarity over when it will be diversified remains an issue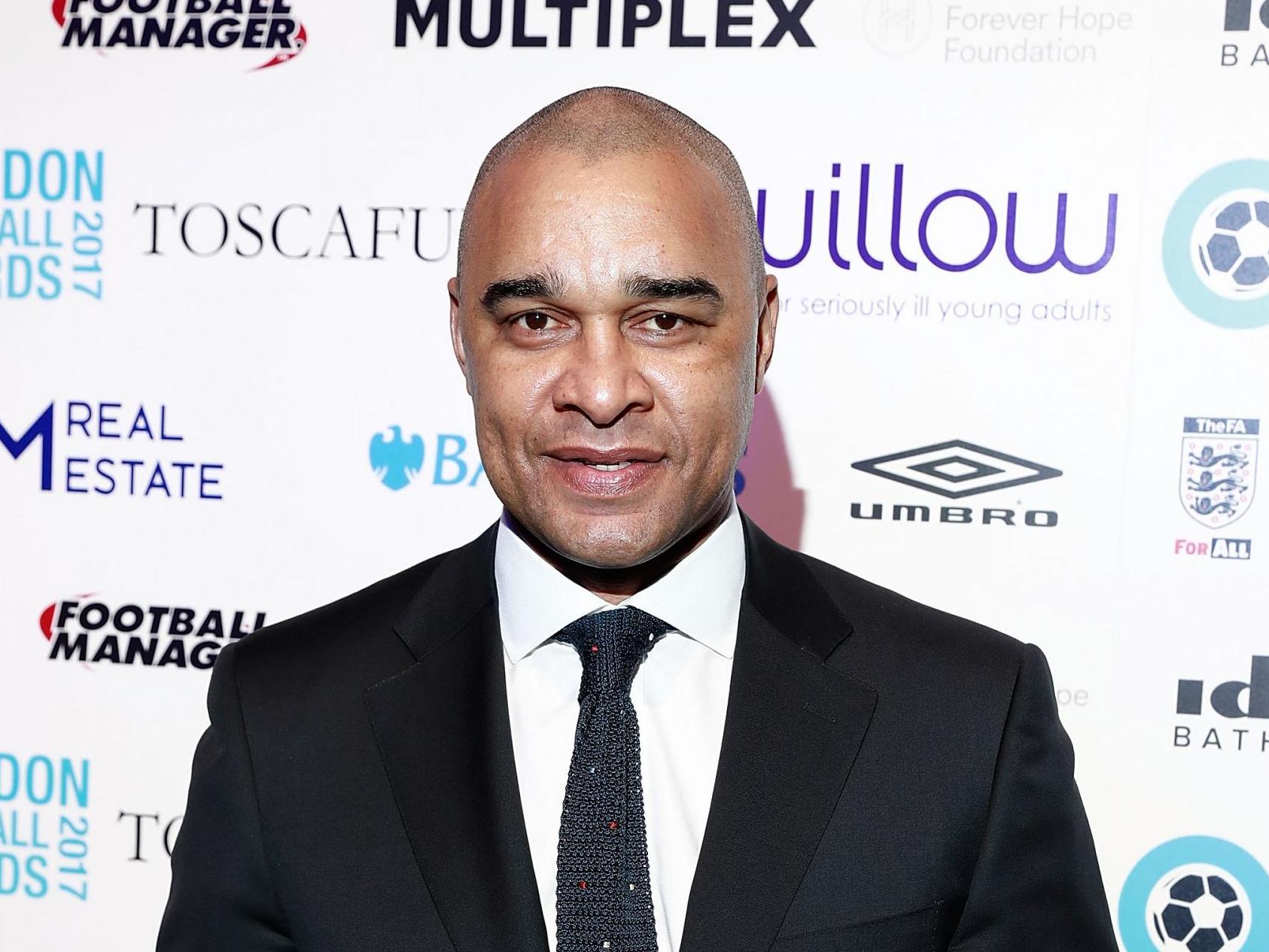 The text from a black professional footballer read: "Definitely not surprised by it, but how much more of a joke could this be?"
He was responding to Tuesday's soap opera in which English football's key stakeholders got entangled in a public row, with statement and counter-statement about a matter that should have been straightforward and is long overdue.
The Football Association had proposed to make Paul Elliott, chair of the body's inclusion advisory committee, the first black member of their board.
Well before it was discussed during a meeting last Thursday, insiders spoke of the "complex nature" of trying to get such an addition approved and pointed out "the overwhelming willingness of the FA to make a change could still be blocked by obstacles."
That prediction came to pass. Elliott, who holds a CBE and MBE for services in the field of inclusion and anti-discrimination, who sits in the room and guides the game on the crucial issues, was denied a place at the table.
Rupinder Bains, the only non-white member of the board, Football League chairman Rick Parry and Peter McCormick, chair of the Premier League's legal advisory group, are understood to have blocked his elevation.
On Tuesday morning, Greg Clarke wrote to FA Council members about the state of play. "We discussed a number of options including: making the chair of the inclusion advisory board a director and giving the professional and national games an extra board seat each that could provide the flexibility to allow appointment of diverse candidates should they be the best qualified person for the role," he explained.
"Both our independent directors [Stacey Cartwright and Kate Tinsley] offered to stand down to create opportunities for a more diverse board but the board was united in declining their offer.
"The professional game were against such a review, believing the changes introduced in 2017 were sufficient. The national game were sympathetic to a review and consultation with Council but did not want to oppose the professional game. However, without the support of the professional game and national game, who have a majority of directors, a review of the FA board composition is not possible."
The letter sparked fury at the Premier League and EFL, with mediation between the parties leading to an update from Clarke in the afternoon.
He stated he had "misunderstood" some board members' positions on the matter and that he did not intend for his comments to be "divisive".
Clarke wrote: "I have never doubted the commitment across both the Professional Game and the National Game to do everything in our power to address inequality in our game."
"We all share the same desire to see English football take a lead role in ensuring our game is inclusive – most notably in leadership positions in football. The FA, Premier League and EFL are all committed to making further significant progress on diversity and inclusion.
"Following high-level talks between all parties today, I recognise now that the views held by the members of the board were not as they first appeared, and that all parties do support a review of FA Board diversity."
The Premier League and EFL followed with a joint-statement that insisted Clarke's original communication "did not reflect the true nature of the discussions last week."
They added it was agreed to "undertake an evaluation of diversity and inclusion within the FA in a consultative but efficient manner."
In summing up all of this up, one official from a London-based Premier League club, said: "If the parties can't even be crystal clear on what they discussed, provide reasoning for why there is objection to add Paul Elliott to the board and inform us on exactly when they plan to 'efficiently' increase diversity where it matters most, how can they expect transparency and inclusion from us?"
How indeed.
None of us are more enlightened by just how the review will be undertaken. We do not know when the promise of "ensuring our game is inclusive – most notably in leadership positions in football" will be more than well-sounding words.
Elliott, who played for Charlton, Chelsea, Aston Villa, Scotland, Pisa and Luton, is left in limbo.
It is unknown whether he will be ultimately voted onto the board and if so, what the timescale is. He has spent his time sketching a detailed FA code due to be launched in October to improve diversity in key positions off the pitch, which is ironic given the situation he is in.
How are clubs meant to take the blueprint seriously when the FA want to make a change to be more representative of the game, but are stopped? When will it be given the green light?
How are black players supposed to stop viewing the lack of meaningful action that follows so much talk as a 'joke' and just par for the course? When will they see faces they can relate to in positions of power?
"The FA, Premier League and EFL are all committed to making further significant progress on diversity and inclusion."
That's nice. Can we see that, right at the top? And can we see that soon?
Join our commenting forum
Join thought-provoking conversations, follow other Independent readers and see their replies