Fabricio Coloccini: Newcastle player-manager is a rarity even among a dying breed
Coloccini is arguably the first player-manager in the Premier League era  - if he gets the job - to be a truly integral part of the first-team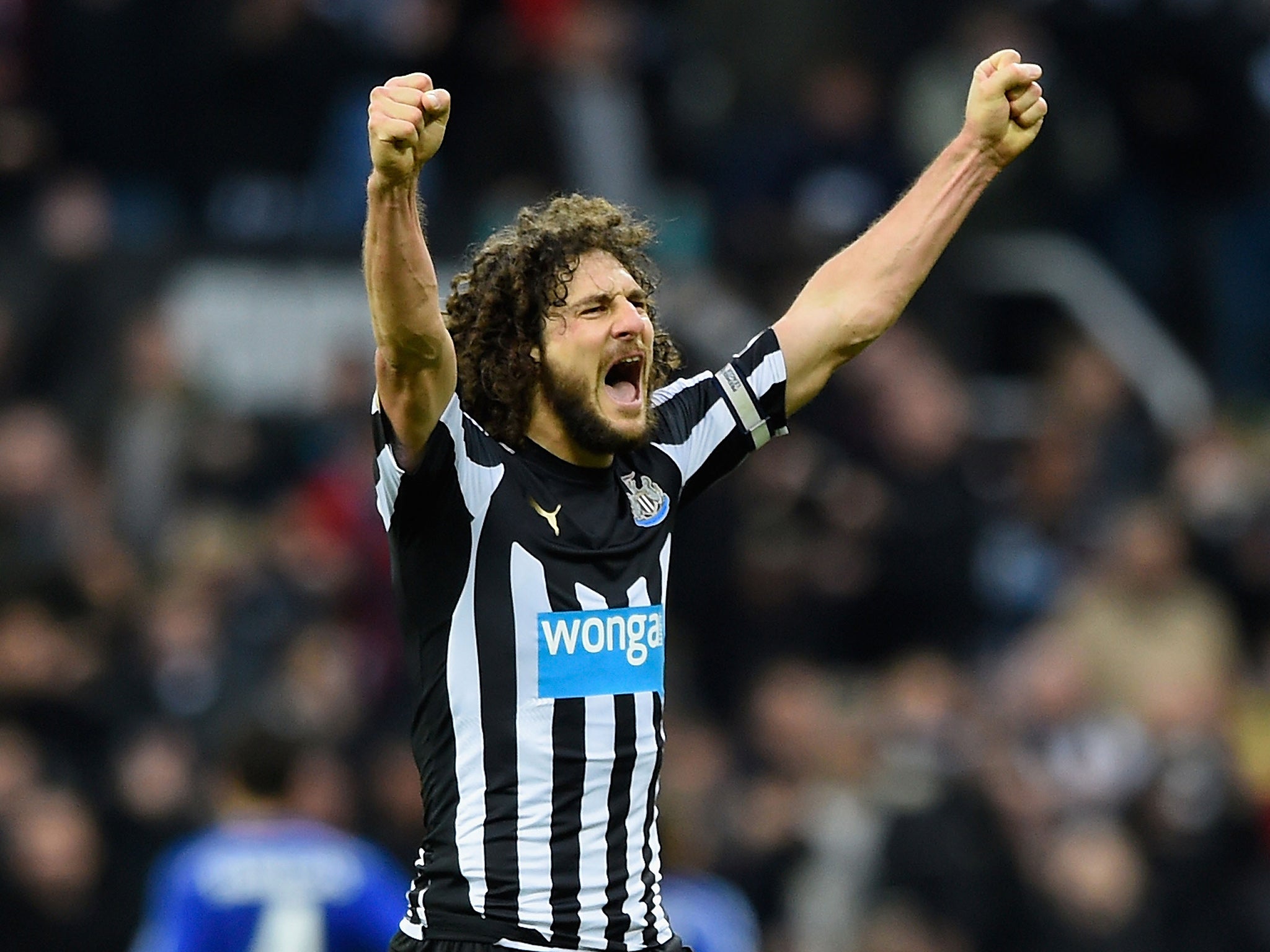 Fabricio Coloccini is one of a kind – potentially the only player-manager among 92 professional clubs in English football.
With Alan Pardew on the brink of leaving Newcastle United to join Crystal Palace, the appointment of the former Argentina international, 33 next month, will certainly raise eyebrows.
The once-popular role has all but died out in recent years. In fact, it could be argued that there has never been a player-manager in the Premier League who is still as big a part of the first team as Coloccini, 33 next month, is at St James' Park.
The club captain has played 20 matches in all competitions this season, starting all but three of Newcastle's 19 matches in the Premier League - never missing out if fit enough to play.
Last season there were actually two player-managers in the Premier League, Ryan Giggs and Garry Monk, though you wouldn't really know it as they played just 20 minutes between them after getting the role.
Those two, who were initially named on an interim basis after David Moyes was sacked at Manchester United and Michael Laudrup at Swansea, were very different to the Newcastle defender as they were on the brink of retirement and largely out of the first-team picture.
Giggs, 39 going on 40 last season, played 22 matches in total, starting 14, but only only one of those appearances came after he took over from Moyes. The Welsh legend brought himself on for the final match of the season at Old Trafford, playing 20 minutes in his last match before retirement from an illustrious career. Monk, 35, started just one game, a Capital One Cup defeat last November. After being named to the job Monk never even placed himself on the substitutes bench once.
The only other player-manager in the Premier League since the year 2000 was Stuart McCall at Bradford – and he was in caretaker charge for just two matches in November of that year.
Coloccini remains Newcastle's best defender and should continue to pick himself if based on quality; the Toon will be much weaker without him.
Not since the mid-1990s has a player-manager been an integral part of a trophy-winning team. Chelsea were the standard bearers for the role, employing three consecutive player-managers who all enjoyed success. Glenn Hoddle, Ruud Gullit and Gianluca Vialli helped build the west London club challenge for trophies at home and abroad in the 90s, although like Giggs and Monk, all three were at the end of their careers, firmly on the decline and played themselves only sparingly.
Gullit didn't name himself in the team for the victorious 1997 FA Cup Final and while Vialli started himself in the 1998 Cup Winners' Cup Final, he didn't play in the 1998 League Cup Final.
One has to go back to Graeme Souness helping Rangers win three Scottish League titles and Kenny Dalglish scoring the goal that won Liverpool the First Division title in 1985-86 to see a player-manager make a truly meaningful contribution on the pitch.
In the lower leagues it is a slightly more common phenomenon, though there are less than 20 examples since the turn of the century.
A notable example of a player who often picked himself is Edgar Davids – he started nine games for Barnet in the Conference at the beginning of last season, winning just twice and being sent off three times before he was sacked.
Coloccini is a rarity as he is a player pretty much at the peak of his powers. His ability to do both of his jobs will be severely tested - it is unclear whether he has the required coaching badges to manage in the division.
There are several questions that Coloccini will face immediately.
How will he do both jobs to the best of his ability? While playing will he be able to make astute tactical moves and substitutions without suffering a drop in performance? If he leaves those kind of decisions to an assistant then why name him as manager in the first place?
As Alastair Cook has found to the detriment of his skills as a batsman, worrying about team selection, tactical changes, off-field issues and media pressure can lead to a drop in personal performance.
That would be disastrous for a Newcastle team very reliant on their captain.
Join our commenting forum
Join thought-provoking conversations, follow other Independent readers and see their replies