Felix Magath defends his training methods, explaining 'no one has died', as he looks to save Fulham from relegation
German reveals he has cancelled a players' day off on his first Sunday in charge and that he was behind decision to release Meulensteen, Wilkins and Curbishley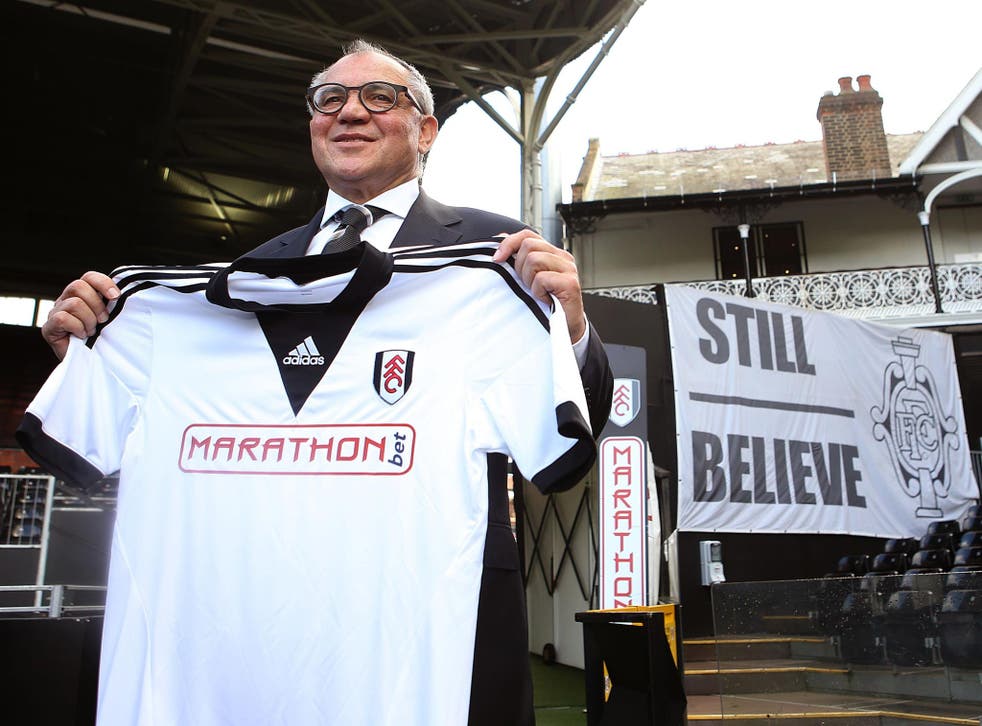 For Felix Magath and for Fulham, this was the time for the silliness to stop. This season has been a desperate mess and, with 12 games left, they are still bottom of the table. Magath is their third manager of the season and as he was unveiled at Craven Cottage he made it immediately clear that there was some very hard work ahead in the final three months of the season.
Magath revealed that he had cancelled a players' day off on his first Sunday in charge and that he had been behind the decision to release René Meulensteen, Ray Wilkins and Alan Curbishley. He promised the fans that he would make no concessions to style as he tries to find the six wins required to keep Fulham up. And he promised the players that, as hard as his methods are, the squad should survive them.
"Why should I change my training?" Magath bristled, in nearly perfect English, when asked whether he might moderate his physically demanding ways. "At the moment I am one of the most successful coaches of Germany. Why should I change? I don't know! Can you explain? Until now, everybody has loved my training. No one has died."
Meulensteen was never exactly lacking in self-belief, and neither is Magath, but he has the record to back it up. He has managed three of Germany's biggest clubs, Bayern Munich, Hamburg and Schalke, and has won the Bundesliga three times – twice with Bayern and once, more impressively, with Wolfsburg.
So he expects the players to be receptive to the demands of his approach. "I am sure the players want to stay in the league, so I think they are happy that they had a change. I think they are trusting me that we stay in the league."
Not every player has enjoyed working for him, but that does not bother Magath at all.
"Ask Raul about my work, don't ask a player who doesn't play. Ask the good players and you will get the right answers."
Fulham's players have already felt what it is like working for Magath. Their last game was a 3-2 defeat to Liverpool on 12 February, the day after Magath's first face-to-face meeting with the people who run the club, and his appointment was confirmed last Friday night.
The players were due to take Sunday off training, but Magath thought differently. "The most important thing for me is to get the players together and to work as fast as we can. That is why I called them in on Sunday, because we have no time to get to know each other.
"The players have to know me and they have to try to understand what I want. I have to understand the players and I have to think about what I can ask for."
It was on the following day that Magath came in to, in his phrase, "have a look at the scenery", and he decided that it would be better for Fulham for Wilkins and Curbishley to go, just eight weeks after they were both appointed. Curbishley had already talked Magath through the challenge of facing West Bromwich Albion, Magath's first opponent tomorrow.
"I talked with Curbishley but it's a special situation," explained Magath, who said that it was the only way to move on.
"If you give the players a sign that now it is starting from the beginning, you have also to send someone away, because they get the feel that now it's really from the beginning, not the same as the week before. I'm sorry for that but for Fulham to avoid relegation it was a must."
If it was not clear before, Magath does not favour half-measures. "I decided to really make a cut. If you make one here, one there, it is not the same. I am sorry for that, but I think it is the best for Fulham."
The one area where the new manager will have to compromise is in his tactics. There simply is not the time, with a relegation battle to fight, to play the type of football that he would otherwise favour.
"We have to do what we can at the moment and play to win, not to impress our fans. Sorry for that but they have to be patient for a few months.
"In Germany I put a team together at Wolfsburg that over two years scored the most goals. I had Edin Dzeko and Zvjezdan Misimovic, the best goalscorer, and best assister ever in Germany. So I'm a friend of attacking not defending, but if you are willing to attack you have to be closed in the defence. At the moment, 1-0 is the best result for us.
"German football is beside English football the best football in the world. I hope I can show you that to be a little bit German, it's not so bad for football and for players."
Magath's medals: German's trophy haul
As a player
With Hamburg: European Cup 1983; Cup Winner's Cup 1977, Bundesliga 1978-79, 81-82, 82-83.
With West Germany: European Championship 1980
As a manager
With Stuttgart: Intertoto Cup 2002
With Bayern Munich: Bundesliga 2004-05, 2005-06; German Cup 2004-05, 2005-06
With Wolfsburg: Bundesliga 2008-09
Register for free to continue reading
Registration is a free and easy way to support our truly independent journalism
By registering, you will also enjoy limited access to Premium articles, exclusive newsletters, commenting, and virtual events with our leading journalists
Already have an account? sign in
Register for free to continue reading
Registration is a free and easy way to support our truly independent journalism
By registering, you will also enjoy limited access to Premium articles, exclusive newsletters, commenting, and virtual events with our leading journalists
Already have an account? sign in
Join our new commenting forum
Join thought-provoking conversations, follow other Independent readers and see their replies