Felix Magath: Mad or messiah? Fulham's new manager has a fierce reputation as a football dictator, but his controversial methods get results – in the short term
Fulham's new manager has a fierce reputation as a football dictator but, writes Tim Rich, his controversial methods get results – in the short term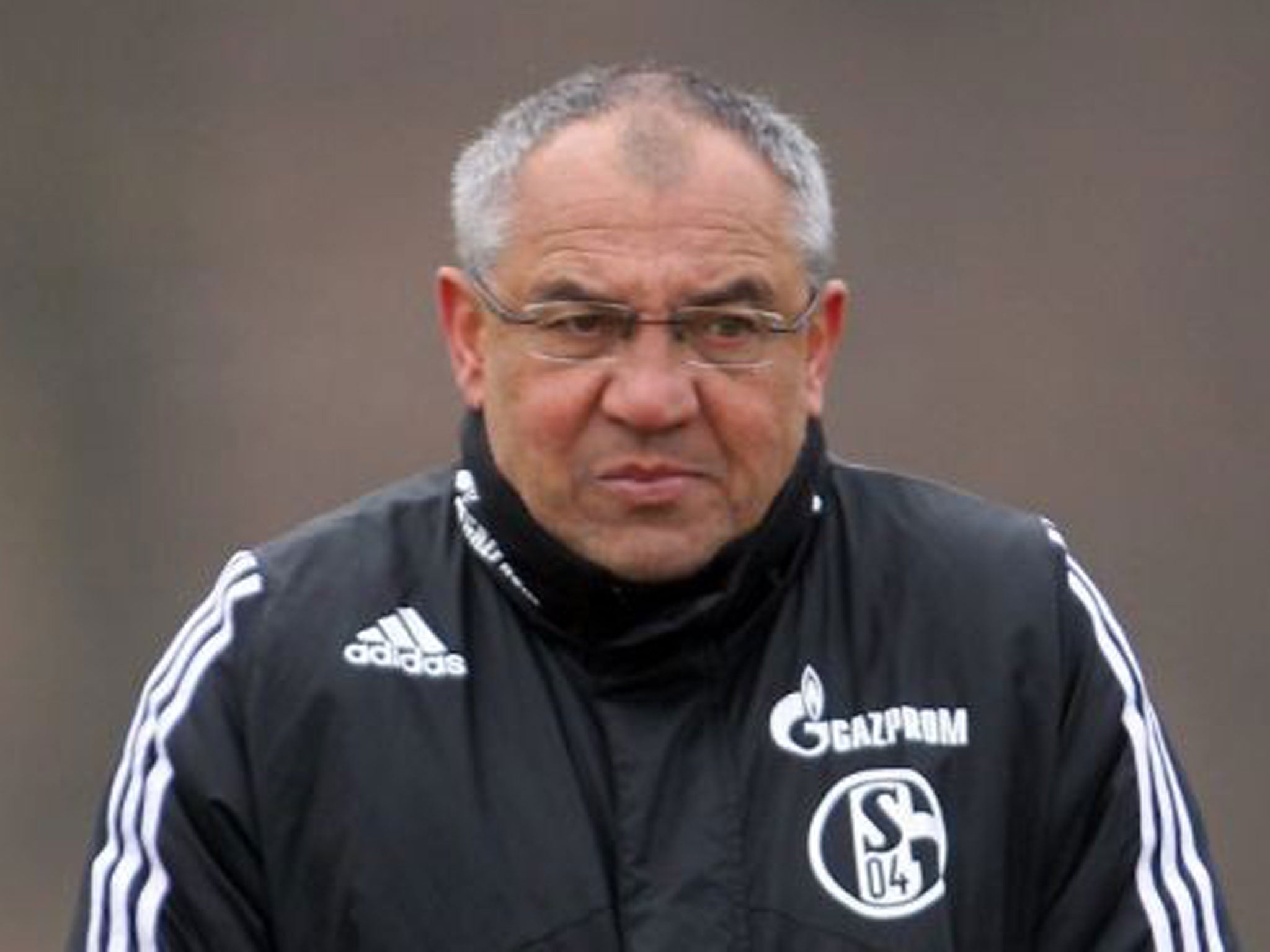 Out in Monaco, Dimitar Berbatov would have heard the news, given a shudder of relief that he was no longer at Craven Cottage and lit another cigarette. It is safe to assume that he and Felix Magath would not have got on.
The man who has been charged with the improbable task of rescuing Fulham from relegation following his shock appointment as manager on Friday night to replace Rene Meulensteen, has a couple of nicknames in Germany. One is "Saddam" and the other is "The Torturer". His belief in discipline and fitness is absolute.
Brian Clough was once contacted by Sammy Chung, then managing Wolves, who argued that the men who had just won Nottingham Forest the European Cup by overcoming a Hamburg side that included Kevin Keegan and Magath looked flabby and out of shape. "I can take them on a training session that will make them physically sick," said Chung. Clough replied that when the FA started awarding points for making footballers vomit, he could come over. Magath would have invited him in.
When he was manager of Bayern Munich his pre-season routine involved sending his players on sapping runs through Alpine woods in the summer heat. When they returned, Magath would have hidden their water bottles, just to see how they reacted. Lukas Podolski, for one, did not react well.
However, Podolski did not have to be taken away on a stretcher, a fate that overtook Wolfsburg's Brazilian striker, Grafite, when he collapsed in the middle of a mountain run. Yesterday's headline in Bild, Germany's biggest-selling newspaper, was unequivocal. "The English are already trembling."
Jan Aage Fjortoft, who played under Magath at Eintracht Frankfurt, tweeted: "Dear Fulham fans, never will you say again, 'the players didn't run enough, the players don't train enough, the boss is not clear enough'."
However, if that were all the first German to manage in the Premier League brought with him to London, he would not have been hired. Fulham are not bottom of the table because they not fit, they are last because they have – the 2‑2 draw at Manchester United apart – been defending like a rabble. Playing chess as relaxation, suggests amore subtle side to Felix Magath.
His opening moves are invariably good. Magath's history is of a man who makes an instant impact before eventually falling out spectacularly with the men who hired him.
Nuremberg, Werder Bremen, Frankfurt and Stuttgart are all among the clubs he has dragged clear of danger but he lingered only at the last. The Neckarstadion, where he took Stuttgart into the Champions' League, provided the platform for a move to Bayern Munich. The players may have loathed him but Magath won the Double in each of his first two seasons in Munich.
Then came a move to Wolfsburg, a nondescript town dominated by the Volkswagen works. They had no more right to expect championships than did Nottingham Forest before Clough. Within two years, they had won the Bundesliga.
Yet when the former Frankfurt centre forward Bachirou Salou described Magath as the "last dictator in Europe" he was not referring to his training methods. Magath is a man who wants control. He is arriving not as Fulham's head coach, Meulensteen's title for his 75 days at Craven Cottage, but the club's manager.
What tempted him to leave Wolfsburg at the height of his success was an offer from Schalke, where he became director of football. But whatever his title, Magath's methods do not change. When Schalke lost 5-0 to Kaiserslautern, he ordered the team to train in shorts in temperatures of minus four. Gloves were forbidden.
Jermaine Jones, Schalke's American midfielder, who like Magath is the son of a US serviceman and a German mother, criticised the policy of playing two holding midfielders. His reward was to be banished to reserve-team football.
When Magath returned to Wolfsburg, his last job before joining Fulham, there were seven games to go, Wolfsburg were second bottom of the Bundesliga, two points from safety. Curiously, he was succeeding Steve McClaren, who like Meulensteen was one of Sir Alex Ferguson's lieutenants who found management tougher without the old curmudgeon.
Magath saved Wolfsburg from the drop before leaving 20 months later. But rescuing Fulham will require the tactical acumen of a Napoleon as well as the barked orders of a Saddam Hussein.
Join our commenting forum
Join thought-provoking conversations, follow other Independent readers and see their replies