Football Association to crack down on diving by handing out retrospective two-match suspensions
The authorities hope the bans will prove a deterrent that finally begins to force simulation out of the game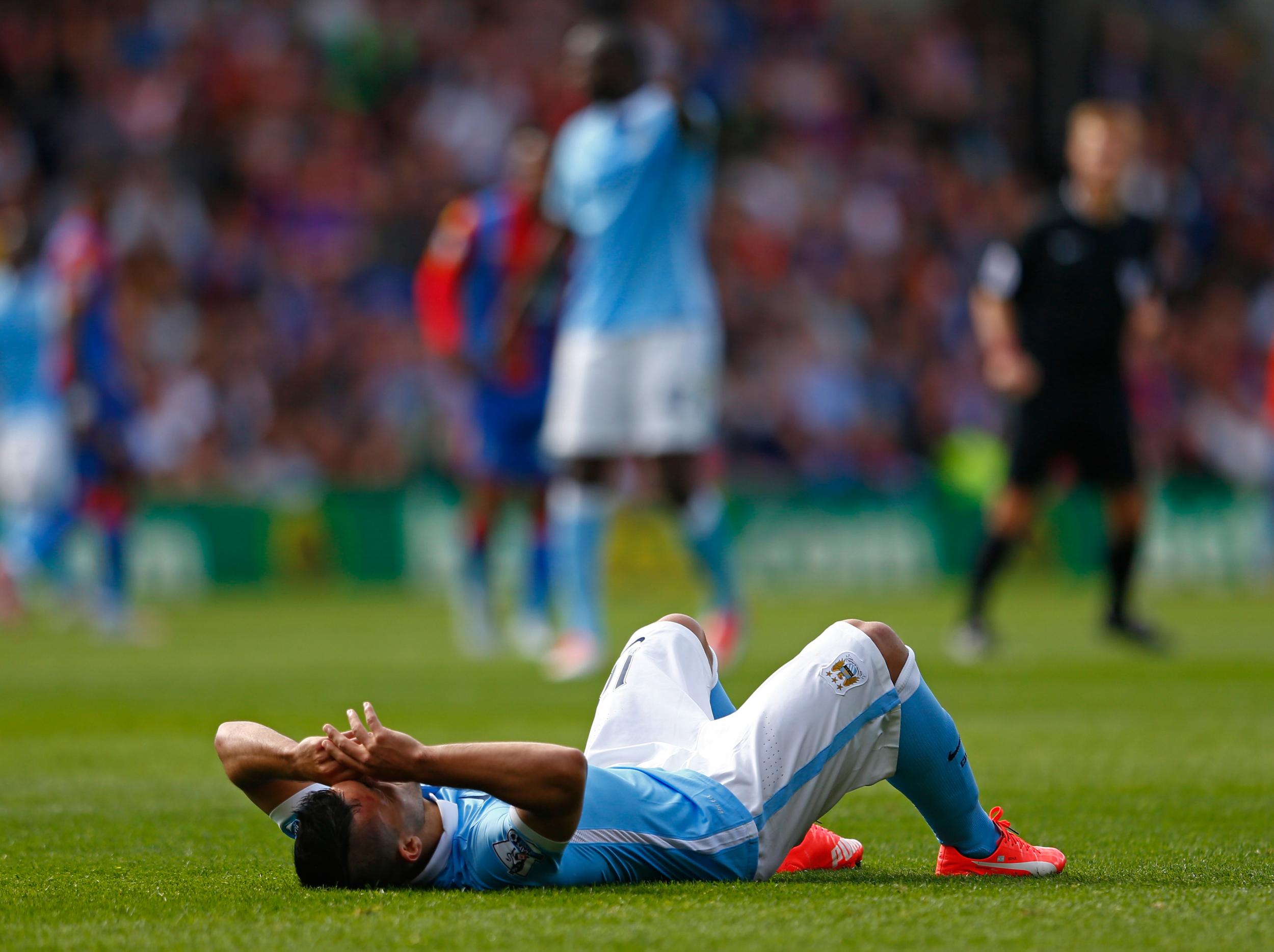 Players found guilty of the new offence of "successful deception of a match official" will face retrospective two-match suspensions from the start of this season, as part of a Football Association crackdown on diving that authorities hope will prove a deterrent that finally begins to force it out of the game.
The sanctions will come into place from Sunderland's Championship home match with Derby County at the Stadium of Light on Friday, the first game of the new league season, but the idea has been on the agenda for a year.
Aware of an increasing appetite from managers' meetings to do something about diving, the FA have noticed a "sea change" in feedback over the last 12 months, whereby more and more of those in the game wanted to introduce something that would make players actually think twice about going down in the first place.
The authorities will thereby seek to punish incidents that involve clear and overwhelming evidence of simulation, and that had significant consequence on the outcome of a match. It is thereby seen as worthy of a greater punishment than a player actually getting caught by the referee in a match, since the former is successful and the second is attempted.
So, if a player is believed to have dived to win a penalty or get an opposition player sent off, that will go to review that could well see a two-game ban.
The new offence is based on a law that has already worked successfully in Scotland, but the FA have added an extra threshold of adjudication, as they are aware of how emotive the subject can be. Whereas the Scottish FA has a compliance officer for such decisions, any conspicuous incidents in England will be analysed by a three-person panel consisting of an ex-player, an ex-manager and an ex-referee.
There will only be charges if there is a unanimous panel decision on a dive, since two out of three would not represent a "clear and overwhelming case". The individuals will be picked from a likely pool of 12 to 14 figures, with their club associations taken into account, and will all review cases independently without knowledge of who the other two on the panel are.
There will also be an onus on decisions being fast-tracked, so that if an incident happens on a Sunday and the player has a game again on the Tuesday, any prospective ban would come into place before the latter fixture. Players will also see bans extended by a match if they already have sanctions on their record for that season, including for offences like violent conduct.
Players who are sent off as a consequence of a referee being deceived by diving will also see those red cards rescinded, although yellow cards will not be overturned, because of a feeling that a line had to be drawn somewhere to keep situations clear.
The new offence comes after long discussions, and particularly the persistent mood that the FA needed to bring in deterrents that would preventive measures, since a common complaint from managers was that they cannot get the points back. Clubs have so far responded positively to meetings discussing the changes, with some managers especially enthusiastic.
The FA have meanwhile been granted permission by Fifa to take greater retrospective action on incidents that officials had only partially seen. Previously, the global body had been immovably strict on their rule that an incident had been definitively dealt with if one of the officials saw it.
That has however created a problem when, for example, an assistant has seen a bad challenge from an angle or his peripheral vision or if a player has scratched or mauled another when a referee has only seen what looks like what could be a pat on the face. Extra action could not be taken, due to how the policy was framed.
The FA have however made overtures to Fifa regarding the investigation of such incidents, and found the stance to be much more relaxed this time, allowing England's governing body to adopt the changes.
Join our commenting forum
Join thought-provoking conversations, follow other Independent readers and see their replies