Former Italy international and AC Milan player Gennaro Gattuso under investigation for match-fixing
Gattuso is at the centre of a match-fixing investigation regarding the end of the 2010-11 Serie A season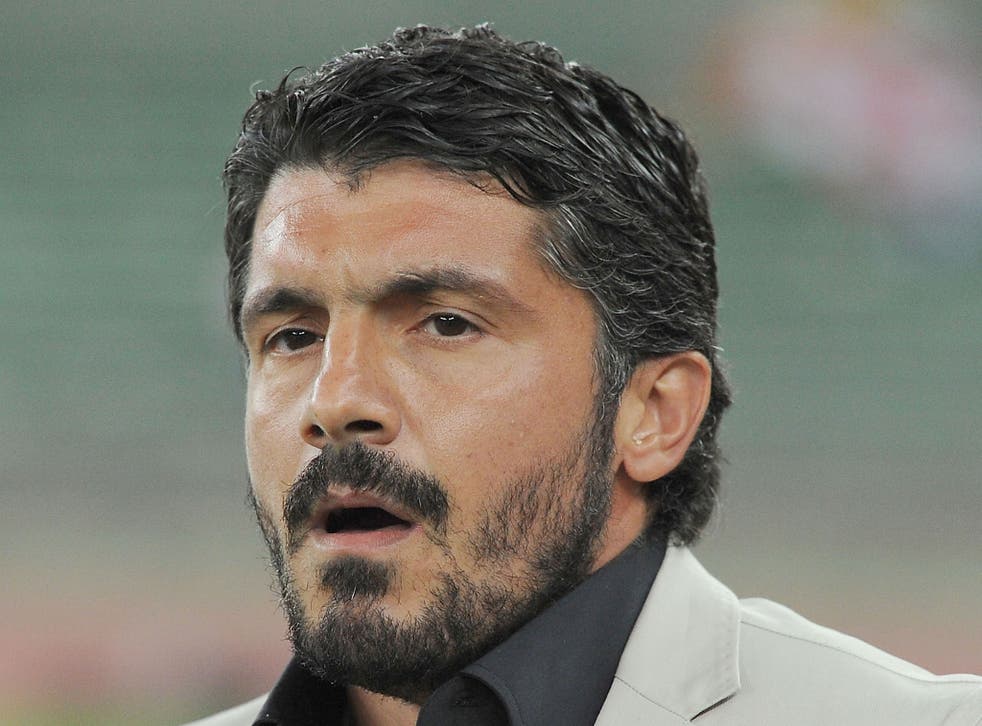 Former AC Milan and Italy midfielder Gennaro Gattuso was placed under investigation over allegations of match-fixing today and four more people were arrested in an early morning police sweep in Italy.
Cremona prosecutor Roberto Di Martino, who has been leading the Last Bet operation for three years, confirmed to The Associated Press that Gattuso and retired Milan and Lazio player Cristian Brocchi are under investigation for allegedly being part of a ring that is suspected of fixing fixed Serie A and other Italian matches at the end of the 2010-11 season.
The four people arrested were Salvatore Spadaro, Francesco Bazzani, Cosimo Rinci and Fabio Quadri; each of whom allegedly helped connect fixers to players, Di Martino said.
Gattuso and Brocchi face charges of criminal conspiracy and sports fraud, according to the ANSA news agency.
"Gattuso and Brocchi were connected to the case by the use of phone taps," said Di Martino, who could not confirm the exact charges.
Gattuso's agent has said the former player is shocked by the news.
"Gennaro is stunned by the news," Andrea D'Amico told Press Association Sport. "I spoke to him and he is returning home (to Milan).
"We are remaining calm and we have to be patient and see how the investigation develops.
"However, just because he is under investigation does not mean anything, for all we know this could be just false allegations.
"Sometimes when you are a famous player, it is very easy for your name to appear and to be a target.
"We will wait and see how the situation develops."
Gattuso, who was on the Italy squad that won the 2006 World Cup, was fired as Palermo manager in September. Brocchi is currently coaching in AC Milan's youth program.
Police said in a statement that the arrests were carried out in Milan, Bologna, Rimini and Messina.
The investigation has resulted in more than 50 people being arrested in Italy since mid-2011, with matches under investigation by prosecutors in Cremona, Bari and Naples.
It has resulted in lengthy bans for former Lazio captains Giuseppe Signori and Stefano Mauri, as well as former Atalanta captain Cristiano Doni. Several clubs have also had points deducted.
Prosecutors have detailed an allegedly extensive match-fixing ring stretching as far as Singapore and South America that is claimed to be in operation for more than 10 years.
The arrests of 14 people in Singapore in September was hailed as a major breakthrough in the fight against corruption in football, with the global network's suspected mastermind among those taken into custody.
AP
Join our new commenting forum
Join thought-provoking conversations, follow other Independent readers and see their replies