Gylfi Sigurdsson wage demands scuppered Liverpool switch reveals Brendan Rodgers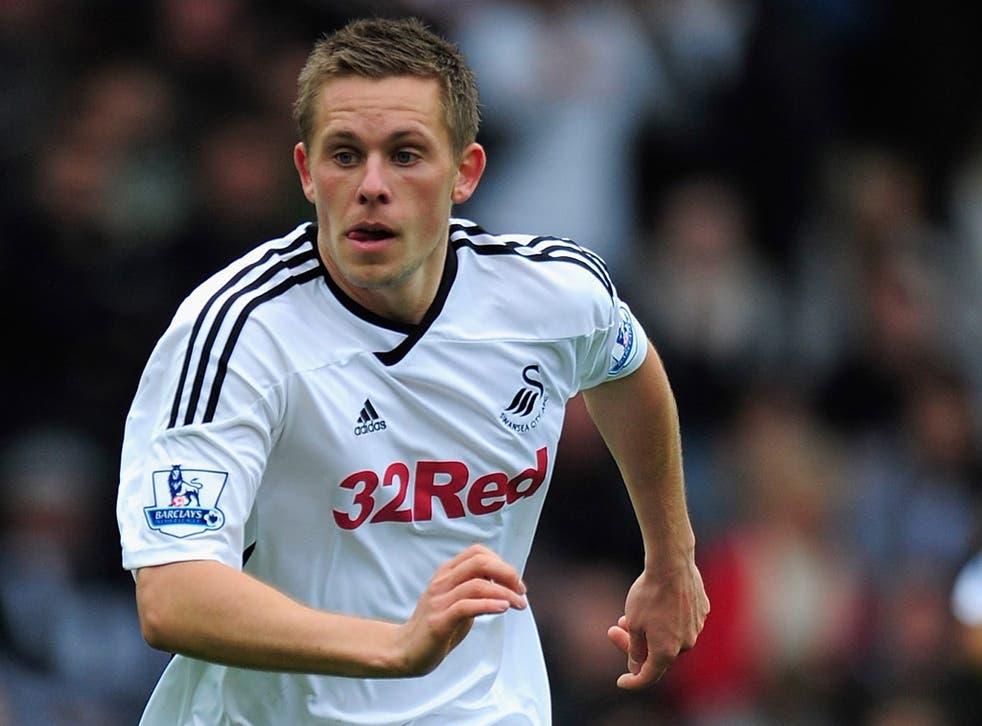 Liverpool manager Brendan Rodgers has claimed midfielder Gylfi Sigurdsson's increased wage demands scuppered his move to Anfield.
A deal had been struck with the Iceland international for him to return to Swansea - where he had spent the latter half of last season on loan - but when Rodgers moved to Anfield that move hit the rocks.
The Reds then appeared to be in pole position because of the player's relationship with the manager but when discussions began over finances Rodgers discovered the 22-year-old was asking for more money than he had agreed at Swansea.
Rodgers did not feel that was justified and, as a result, Sigurdsson signed for Tottenham - because of the club's ambition and quality squad according to the player.
"He wasn't playing at Hoffenheim, I brought him to Swansea and he did very well for me there, scoring seven goals in 19 games and was very good," said the Reds boss, who succeeded Kenny Dalglish just over a month ago.
"He and I both sat and spoke and believed that playing football was going to be the most important aspect for him.
"But obviously it was important financially so we agreed a deal for him to go to Swansea and that was wrapped up.
"I then became the Liverpool manager and that then wasn't something that was going to happen at Swansea so he then had a choice of where he wanted to go.
"I knew what the market was and I wasn't prepared to pay anything over what I had known was agreed before.
"Liverpool would have provided Gylfi with a wonderful opportunity to perform with a manager that he knows and at a club which is a real footballing institution.
"But he's decided to go to Tottenham, for whatever reason.
"I wish him the best, he's a good kid and there's no ill feeling. We've got other targets and we'll move on."
Rodgers is now looking at other targets to bring in this summer but wants players who will fit in with his way of working and the club itself and dovetail with the current squad.
"I've got a bunch of wonderful players here," he told liverpoolfc.com.
"I'm going to take time to have a look at that. I believe there's one or two areas that I'll need to improve on for sure but overall the core of the group is strong.
"But like any manager, you want to add the other pieces that can complete your jigsaw and that's something that we're doing over a period of time.
"This window for the summer, you either had to get your business in early or it was going to run over towards the end of the window, just purely because of all the games and holidays and championships and everything that was going on.
"We're doing a lot of work off the field in terms of potential players to come in, but it will only be a certain type of player that will fit the model here at Liverpool."
Many of his squad have yet to return to pre-season training because of their involvement in summer internationals but those who were back at Melwood this week have already had an introduction to what Rodgers wants to achieve and how he wants to do so.
"The last couple of days were really about painting the vision so that people understand what direction we're moving in," said the 39-year-old.
"We had a really good meeting with the staff on Tuesday. I just felt it was important from the very first day with the staff they understand how I work, my values and morals on and off the field.
"Then obviously for the players it's about what I can do to help them achieve what it is they want to achieve, and let them understand the principles of how I'm going to work and look at the direction which the club is moving in.
"They understand where I'm coming from, from day one, which is important.
"There's no mystery behind it, they understand the vision and the culture that we're trying to create here.
"We can now move forward in confidence and look to work hard and work well."
PA
Register for free to continue reading
Registration is a free and easy way to support our truly independent journalism
By registering, you will also enjoy limited access to Premium articles, exclusive newsletters, commenting, and virtual events with our leading journalists
Already have an account? sign in
Register for free to continue reading
Registration is a free and easy way to support our truly independent journalism
By registering, you will also enjoy limited access to Premium articles, exclusive newsletters, commenting, and virtual events with our leading journalists
Already have an account? sign in
Join our new commenting forum
Join thought-provoking conversations, follow other Independent readers and see their replies