Half-term reports: So who is making the grade in the Premier League so far?
At mid-point of the most exciting, volatile season in years, Jack Pitt-Brooke runs the rule over the teams and separates teacher's pets from class clowns
Jack Pitt-Brooke
Tuesday 31 December 2013 00:32 Comments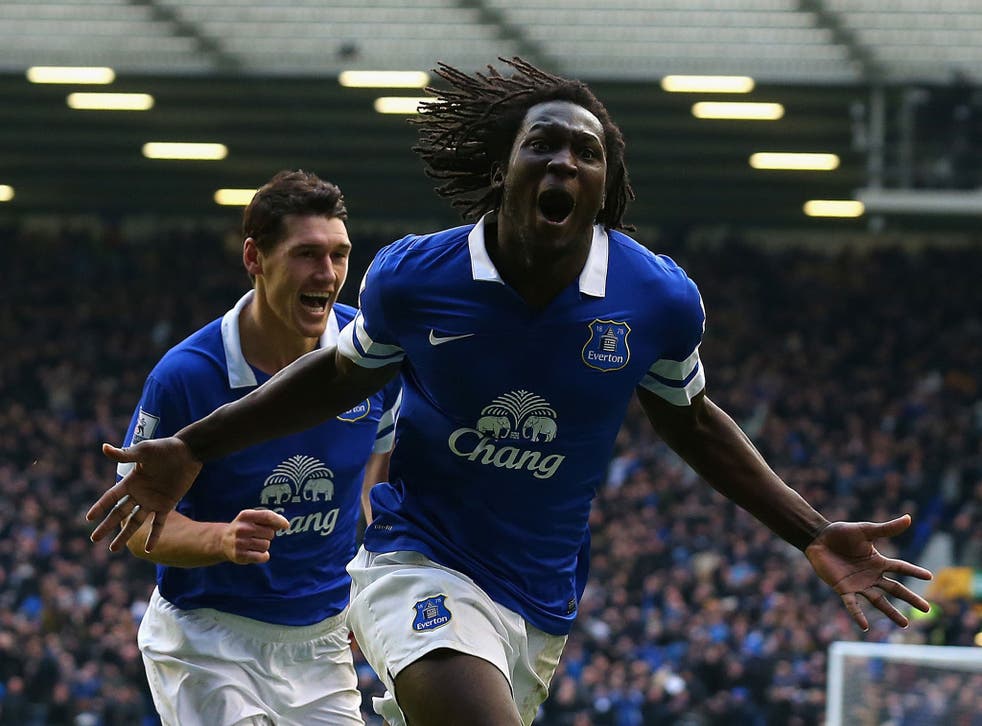 Arsenal
Grade A
As the leaders, Arsenal must be happy with their first half of the season. This is their most authentic title challenge since 2007-08. They have a great base in Per Mertesacker and Laurent Koscielny, and have the joint-best defensive record. Mesut Özil's arrival, and the form of Aaron Ramsey, have provided the skill and goals.
The only issue is their December blip – two points against Everton, Manchester City and Chelsea. Was it fatigue, or an inability to do it against the best? They might just need more in the biggest games to take the title.
Keep up the good work and don't let standards dip
Aston Villa
Grade C-
Villa have the worrying feel of a team moving backwards. Paul Lambert's decision not to add experience in the summer has left his side with even less nous at winning matches. Christian Benteke has been out of form, was dropped – almost unthinkable last season – and is now injured. Villa have scored two goals from their last five games and do not look like they have many ideas of how to do it more often.
Presuming Benteke returns to form, they should stay up, but without more quality and intelligence it is hard to envisage more progress.
Enthusiastic but must show more maturity
Cardiff City
Grade C
The politics has largely overshadowed the football so far this season, unfortunately, as Cardiff had made a respectable start. Malky Mackay had built a team that was well organised in defence and assertive in midfield. Rousing defeats of Manchester City and Swansea, and a draw with Manchester United, suggested they were on the right track.
But with no Mackay the future is uncertain, and no team with a serious intention of staying up would throw away a 2-0 home lead against Sunderland. They need the new man to be the right man, and quickly.
Can do well but must learn to play nicely with others
Chelsea
Grade B+
Chelsea might not have the quality midfielders that Arsenal have, or the forwards of Manchester City, but in Jose Mourinho they have almost all they need. It is thanks to the master title-winner that they are still within two points of the top, given their unbalanced, patchy squad and the relative poverty of their performances so far.
But Mourinho knows all about big games, and the muscular 0-0 draw at Arsenal and the 2-1 overcoming of Liverpool suggest this team will be near the top until the very end. The onus is on the others.
Promising signs that come exam time all will be well
Crystal Palace
Grade B
Under Ian Holloway, Crystal Palace looked certain to go down, but there has been enough improvement under Tony Pulis to suggest there might be a remarkable escape.
Cameron Jerome and Marouane Chamakh have flourished as a strike partnership and even the displays in one-goal defeats at Chelsea and Manchester City were far better than many sides have given there. Some more quality in January would be nice but Pulis has shown that he is capable of working without it, and could do so again here.
Overcame problems, now outperforming more gifted classmates. Impressive!
Everton
Grade A
It now seems a surprise that the appointment of Roberto Martinez was ever doubted. He has done the perfect job, marrying the defensive stability of the David Moyes team – the joint-best record in the league – with the attacking verve of his old Wigan side.
Building around a core of youngsters – Romelu Lukaku, Ross Barkley, Gerard Deulofeu and James McCarthy – they are one of the most exciting teams in the country.
The issue is whether Everton have the depth to stick with far better-resourced rivals.
Keen, talented, enthusiastic – a joy to have around
Fulham
Grade D
While Palace's new manager has tightened them up, Fulham are no defensively safer since René Meulensteen replaced Martin Jol. They have conceded 15 goals in their last four games and unless they find a way to keep clean sheets they will be relegated.
It does not help Meulensteen that they have an old and tired squad, with little spark in midfield, no pace in defence and a front-line too reliant on the brilliant but inconsistent Dimitar Berbatov. There will be January signings but years of drift leave deeper problems.
Bad habit of sleepwalking most days. Need to pull socks up – and fast!
Hull City
Grade B+
Testament to the managerial abilities of Steve Bruce, Hull have been one of the surprise packages. Their unique 5-3-2 system has given them a solid base – they have conceded just 23 goals – as well as providing the perfect platform for the creative talents of Tom Huddlestone, an inspired signing from Spurs.
They do not have much talent up front but after scoring six past Fulham there may be more to come. They are difficult to beat and that cannot be said of all teams in the division. Well set to stay up.
Not an easy transition to the top group but trying hard and shaping up well!
Swansea City
Grade C
Swansea will be playing knock-out European football in 2014, but they have four fewer points than they did at this stage last year, with the squad obviously affected by the strains of extra Europa League games.
Just five wins so far tells its own story, with disappointing home draws with Stoke and West Ham immediately following European games.
An injury to Michu has impeded them in front of goal and they might need his return – and European elimination – for another top-half finish.
Too many extra-curricular activities. Must recover the old focus
Tottenham Hotspur
Grade C
Replacing Gareth Bale is not quite as difficult as replacing Sir Alex Ferguson, but Spurs have struggled with transition this year. The task of integrating seven new players proved to be beyond Andre Villas-Boas and now Tim Sherwood, with no experience but some very firm opinions, has been put in charge instead.
Early results suggest Sherwood's Spurs will score more than AVB's. But they lack the stability of their rivals, or an established first XI. It would take something special for them to reach their target of fourth.
Need to relax to produce best work, but should not despair and keep trying
Manchester United
Grade C-
Replacing the irreplaceable was never going to be easy, and they have stumbled looking like a team desperately missing something. Home defeats to West Brom, Everton and Newcastle have been the worst but there has been a lack of control and imagination all year.
Four straight wins, though, three of them away, suggest the old resources are not entirely depleted and with Wayne Rooney nearly back to his best there is certainly a chance of a spring surge.
Circumstances are difficult, but there is a definite dip compared to last year
Liverpool
Grade B+
A thrilling example of the difference one world-class player can make. Luis Suarez has only played 14 league games but has scored more goals than seven teams have in 19. Liverpool have been brilliant in attack, including the best visiting display at the Etihad this year.
But, as Brendan Rodgers says, teams do not often go from seventh to first in a year. The defence is not settled and after 2-1 defeats to City and Chelsea they are not ready, quite yet, to compete at the top.
Overachieving so musn't get too down if standards drop a little in new year
Sunderland
Grade D+
Sunderland started by paying the price for the eccentric decision to make Paolo Di Canio manager. With one point from their first eight games they were always playing catch-up and only very recently has Gus Poyet managed to instil the commitment and focus that were lacking.
They are still bottom, but just two points away from safety, and having gone unbeaten in their last four games, there are faint glimmers of hope going into the new year. It is not much, but it is better than nothing.
Getting act together after silly start to term. Need to work even harder from now
Newcastle United
Grade B+
Not a very good advertisement for the benefits of the Europa League. After being worn out and fighting relegation last season, Newcastle have returned to their 2011-12 form, playing dangerous counter-attacking football. Fabricio Coloccini and Yohan Cabaye are back to their best while Loïc Rémy is what they needed up front.
The club are not covering themselves in glory off the pitch but the team have rediscovered how to play, recently winning at Old Trafford and White Hart Lane.
Back to their best of two years ago – keep it up!
Norwich City
Grade C-
Norwich's summer spending added early pressure to Chris Hughton and with two wins in their first 10 games, they were underperforming, especially in the dismal 7-0 defeat at Manchester City. But a 3-1 win over West Ham in November was a turning point, with Gary Hooper scoring the first of his five league goals. Results have improved since then and they were unlucky to be beaten by Manchester United.
Like Villa, they should be safe, but some were hoping for more than that this year.
Improving after a difficult start – should be able to stay in the top group this year
Manchester City
Grade A-
The best attacking team in England since Cristiano Ronaldo's Manchester United, and yet not as certain for the league as they should be. City have scored 10 goals more than anyone else and have obliterated almost everyone at home – including Arsenal, Spurs, United and Newcastle.
But there is a softness away from home – down to the open 4-4-2 system, the form of goalkeeper Joe Hart and fitness of Vincent Kompany – and City still have to travel to six of the top eight.
The most talented in the class, but must stay focused
Southampton
Grade B+
There is not much between the 'other 12' in the league but Saints are the one side to have broken away. A perfect example of how attack is the best form of defence, their aggressive, high-pressing game – allied to some smart acquisitions – mean only three teams have conceded fewer goals.
They are vulnerable to changes in form: eight games unbeaten saw them rise to third, before one win in eight dropped them to eighth, but in their second season in the top flight, mid-table stability is no bad thing.
Exciting times, can go far if feet kept on the ground
Stoke City
Grade C
With Tony Pulis gone, Mark Hughes has had to reconfigure Stoke while not losing what made them such a resilient and consistent outfit. It is a difficult task, and Hughes will not be able to change the whole approach instantly.
What they have not lost is the old home record which was so important under Pulis. Stoke are unbeaten in their last six at the Britannia Stadium, and have won three of their last four there. They have not won on the road since August but should have enough to stay up and progress.
Good, solid and hard-working term so far. Well done!
West Ham United
Grade E
The decision to go into the season with just Andy Carroll and Modibo Maiga as strikers must go down as one of the worst in recent years. Carroll has been injured, Maiga is not up to it and they simply have not scored enough goals.
Even the good old defensive record has gone since Winston Reid got injured and Jussi Jaaskelainen lost form. Three wins all season, all of those against managers who have since been sacked, is a telling statistic. Something needs to change soon.
A real disappointment. Poor attitude since the summer which seems to have been time ill-spent
West Bromwich Albion
Grade D
The dismissal of Steve Clarke after four straight defeats was one of this season's lower-key sackings and, two weeks later, with no successor in place, West Bromwich are in a state of limbo. Clarke paid the price for failing to get the most out of new buys Victor Anichebe and Stéphane Sessègnon but they certainly have the players to finish mid-table.
Consistency through managerial changes was one of the hallmarks of Dan Ashworth's time at West Bromwich. They must hope that skill has not gone with him.
Talented but direction and focus has been lacking of late
Register for free to continue reading
Registration is a free and easy way to support our truly independent journalism
By registering, you will also enjoy limited access to Premium articles, exclusive newsletters, commenting, and virtual events with our leading journalists
Already have an account? sign in
Join our new commenting forum
Join thought-provoking conversations, follow other Independent readers and see their replies