Harry Redknapp quits QPR: Manager grows tired of daily grind at Loftus Road
Knee problem only a small part of the reason manager has given up on club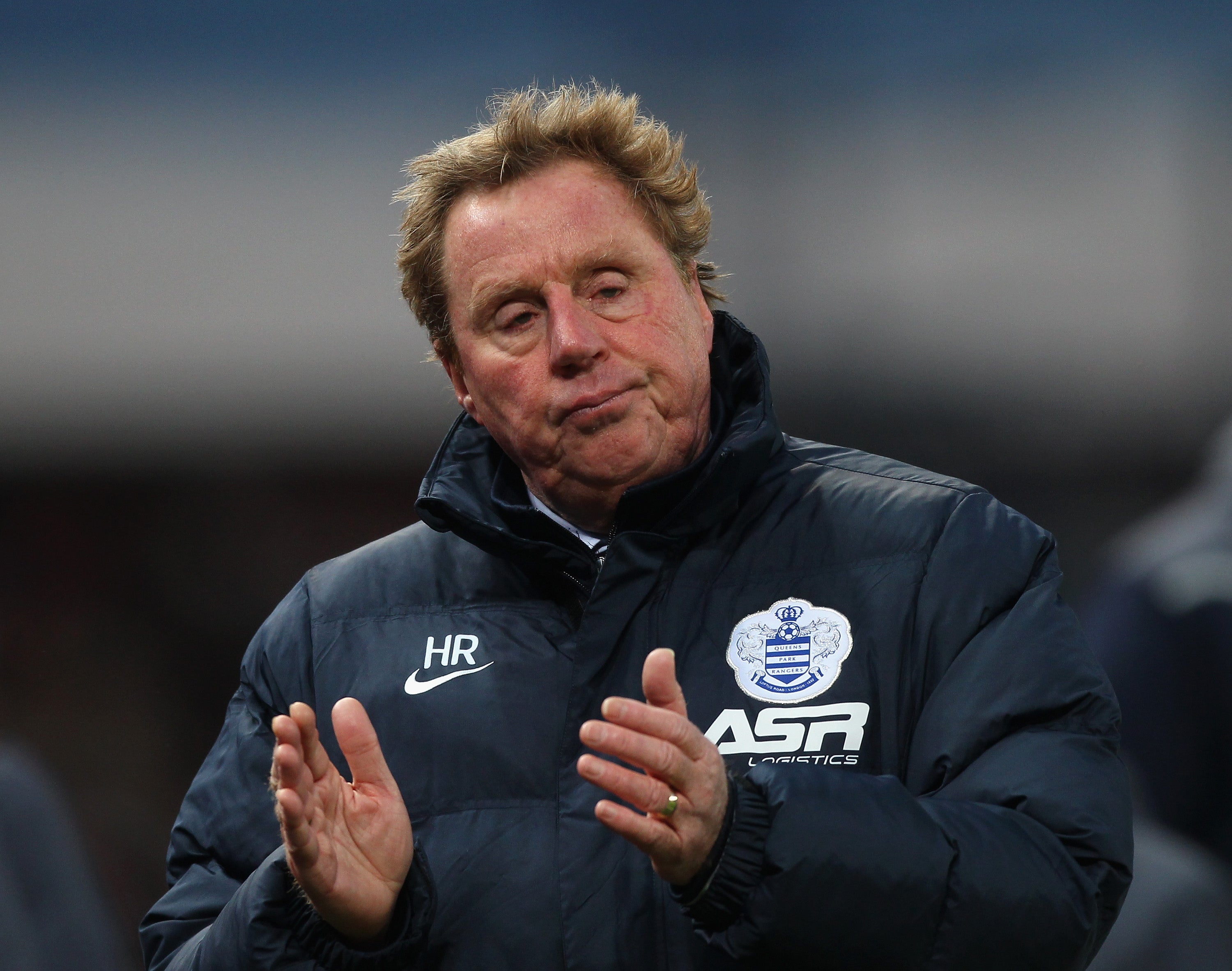 On Monday evening, Harry Redknapp made one final attempt to sound out Aaron Lennon over a loan move and found himself rebuffed, not for the first time in a transfer window in which he had failed to persuade the Queens Park Rangers owners to make any transfer fees available for new players.
Lennon had been in Redknapp's Spurs side when they beat Internazionale at White Hart Lane in November 2010 and then the following February for the win over Milan at San Siro, in a run that took them to the Champions League last eight and the Bernabeu. They had been great times in the managerial career or Redknapp, arguably the greatest, but by Monday night QPR were way down Lennon's list of priorities, regardless of the man in charge.
By 5.30am this morning, Redknapp had rung chairman Tony Fernandes to quit and then began calling friends and family to let them know too. It was a decision he had been mulling over for some time and although the failure to make any changes in the transfer window – beyond one loan and a free signing from Galway United – had played its part, that was only part of the picture.
Redknapp had been considering quitting for the previous month. Results had been largely terrible and the team is without a win in seven games. On top of that has been the volatility over Redknapp's contract which was due to expire at the end of the season. On the rare occasions the team won, the Fernandes would talk about a new deal; when they lost that conversation would go quiet. Redknapp was not enjoying it.
Contenders to be next QPR manager
Show all 6
In interviews, Redknapp presented the decision as a consequence of the knee surgery he requires although the reasons are understood to go wider than that.
In general, Redknapp is understood to have had a good relationship with the owner of QPR, primarily dealing with Fernandes as well as Amit Bhatia and Ruben Emir Gnanalingam, who were both hands-on. He could see what was plain to the rest of English football: results were poor, the rumours of a replacement would not go away and, crucially, there was no contract beyond the end of the season.
The arrival of Les Ferdinand as the club's head of football operations – a "stupid" job title, Redknapp said at the time - angered him more than he would admit. It especially annoyed Redknapp that he had brought Ferdinand in from the cold as a coach during his time at Spurs and the former QPR striker had now been installed ahead of him in the hierarchy.
Redknapp had hoped that Ferdinand was there just to oversee the development of the club's dismal academy but it turned out he had a wider remit than that. It was Ferdinand who was placed in control of signings in January, rather than Redknapp. Emmanuel Adebayor, a target in the final few days of the window, refused even to entertain the idea of playing in a relegation battle.
With Ferdinand came the inevitable talk that Tim Sherwood would be Redknapp's successor, sooner rather than later. Sherwood had also been brought into Spurs in 2008 at Redknapp's behest – he had played alongside Harry's son Jamie at the club. The gossip in football that filtered back to Redknapp senior was that QPR were looking at Sherwood to take over.
As for Redknapp himself, he lacked the dynamism of his past. He barely moved out of his seat during games, in part because of his knees. He was tired of it all and, at 68 next month did not feel he had the energy to put right the mistakes that were made after QPR's promotion in the summer.
His signings in the summer transfer window had worked out badly. By late October, Rio Ferdinand had announced his intention to retire at the end of the season, and has not featured since 20 December. Jordon Mutch has already been sold on. Sandro has been injured far too often to have an impact. Although having seem how little he completed 90 minutes as a Spurs player, Redknapp has no excuses for not recognising that the Brazilian was always likely to be a risk.
The mood at the training ground has not been good. Redknapp badly missed Steve McClaren who had joined the staff for a period during last season in the Championship before he went on to have a transformative effect on Derby, narrowly losing the play-off final to QPR. McClaren was an energetic figure at Harlington who brought with him new ideas and a perspective different to that of the old Redknapp loyalists, Joe Jordan and Kevin Bond.
Redknapp was also grateful for the support of Glenn Hoddle, who worked a couple of days a week at the training ground. Not that his reputation always guaranteed the respect of players who should have known better. Nothing improved the situation and QPR find themselves 11 away games into the season without a single point on the road.
Some even read the mood at the club in the final week of the transfer window that Fernandes and the club's investors were so set against spending again that they would even accept relegation. They saw the summer as marking a sea-change in the club with a clear-out of high-earning players and the inevitable departure of Redknapp.
It is not exactly a strategy without risk with the club carrying a debt to their owners of around £170m and the possibility that the Football League could impose fines of up to £30m for the breaking of financial fair play rules last season. The club's plans for a new stadium at the Old Oak Common have been dismissed by landowner Car Giant which has already presented its own plans for redevelopment – minus a football stadium - to local residents.
Redknapp has described in detail the debilitating effects of the problems in his knees. He said he did not know how he would have been able to walk to his seat at Craven Cottage tonight having planned to attend the FA Cup fourth round replay between Fulham and Sunderland. He was also unable to stand while watching his older son Mark's children play football last week. But the decision to quit has gone far beyond that.
"Given the right motivation, tactics and coaching we can achieve much more," Fernandes tweeted on Monday. By all accounts Redknapp intends to manage again, but he has suspected for a while that QPR was a road to nowhere for him.
Tony's telling tweet: What Fernandes said
Chairman Tony Fernandes alluded to Loftus Road discord on Monday:
"No more cheque book. We have good players. Bought all the players manager asked for in sunmer [sic]. Our players not mercenaries. Good guys. If something intresting comes up we would look at it. But I'm not optimistic. Given the right motivation, tactics and coaching we can achieve much more."
Join our commenting forum
Join thought-provoking conversations, follow other Independent readers and see their replies