The Independent's journalism is supported by our readers. When you purchase through links on our site, we may earn commission.
Harry Redknapp: West Ham United can be 'biggest club in England' following London Stadium move
Exclusive: The 69-year-old, who managed the Hammers for seven years across the turn of the millennium, says his former employers should be challenging for Champions League football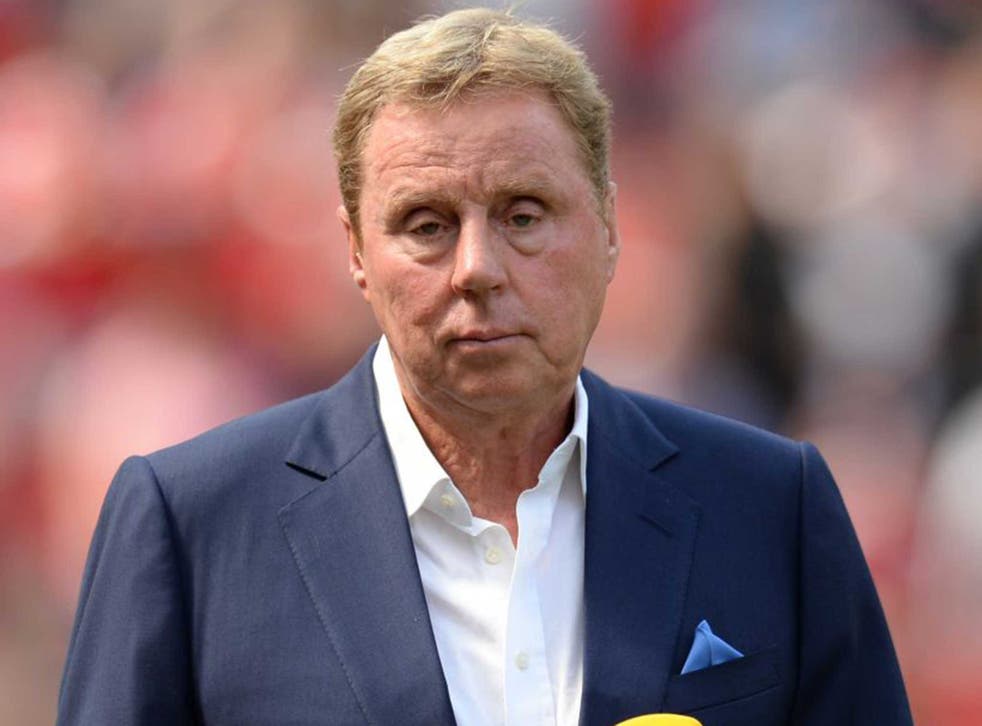 Harry Redknapp has backed West Ham to overtake Manchester United and Liverpool to become the "biggest club in England" after trading the Boleyn Ground for the London Stadium.
The 69-year-old, who managed the Hammers for seven years across the turn of the millennium, says his former employers should be challenging for Champions League football in the coming seasons after moving to the 60,000-capacity former Olympic Stadium.
Addressing the potential for homesickness in the early months of their maiden campaign in Stratford, former Tottenham boss Redknapp said: "Maybe on the pitch they may [struggle to settle] but I could see them finishing seventh or eighth again this year.
"If you look at the teams in the Premier League it could be tough, but in the long term I think it's a great move for the club. It's going to take them onto another level. 60,000-odd people every week at the stadium … what is the value of West Ham now? It's gone on to a completely different level. It can be massive.
"I used to get upset when I heard people say 'it's not a big club'. West Ham's always been a big club. They didn't have a big stadium, but it's always been a big club. You're not a small club when you produce three players who played in a World Cup final winning team.
"It's always been a club which has produced its own players – it's getting tougher now – but they've always played, in the main, good, attractive football.
"They got good support even when they were relegated; their support stays with them. It's a big club and now they've gone to a big stadium, they've proved it with selling 50,000 season tickets so I think the future looks fantastic."
Heaping praise on co-chairmen David Sullivan and David Gold – as well as delivering a glowing reference for vice-chairman Karren Brady – Redknapp expects the east London club to eventually be sold on to foreign investors in the future, but not before launching an assault on the top-four.
"In years to come, definitely," he added. "It's like everything, isn't it? Now they're sitting on a goldmine of a football club which is one of the most valuable clubs anywhere.
"If they decide to sell, there will be people wanting to buy West Ham in the next 10 years, for sure. They're in their sixties, seventies, they're not going to keep it forever. So when they do sell and suddenly we get somebody coming from China, or from somewhere in Asia, like they did at Manchester City, it could be the biggest club in England.
"It will happen one day, for sure, Gold and Sullivan have done a brilliant job. Karren Brady has done a magnificent job, what she's done has been unbelievable. When they've had enough, or when they get too old, and they decide to sell it, someone's going to buy it.
"Even they will invest now they know what they're sitting on. Their assets are so big, they can invest more and more into the playing side, which I think they will, and they'll want to get Champions League football themselves."
Harry Redknapp has partnered with EE to launch their latest offer which sees customers get free access to the BT Sport App – including within select new EE mobile plans, which launched on Wednesday 17th August. Head to ee.co.uk/btsport for more information.​
Join our new commenting forum
Join thought-provoking conversations, follow other Independent readers and see their replies