Hector Bellerin hits back at ArsenalFan TV by claiming that 'some people just can't take opinions about themselves'
Arsenal defender questioned how those who express their criticism of the team on the YouTube channel can call themselves fans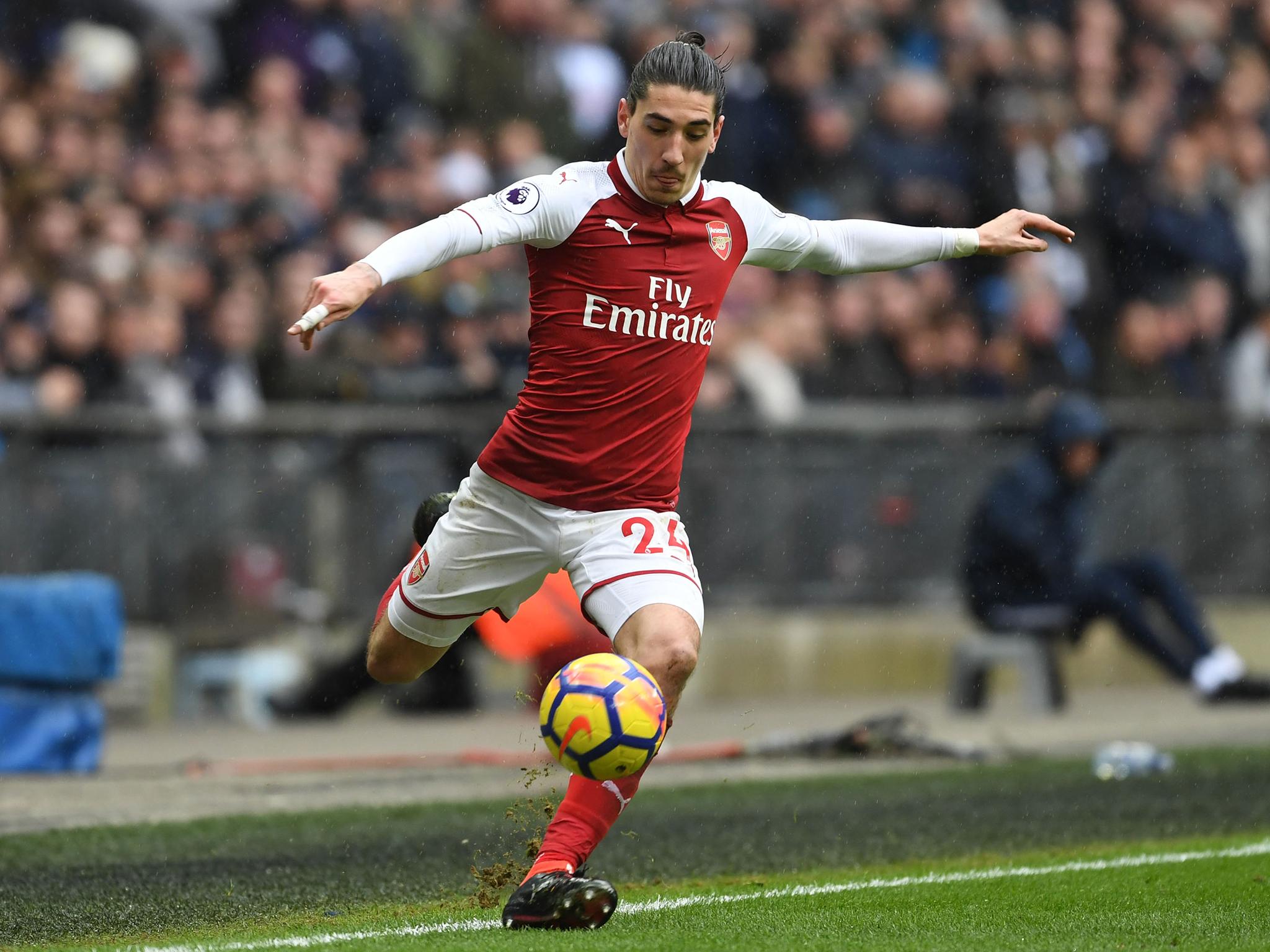 Hector Bellerin has hit back at ArsenalFanTV in an ongoing row between the Arsenal defender and the supporter-based YouTube channel, claiming that "some people just can't take opinions about themselves".
In what appears to be a thinly-veiled swipe at the social channel, Bellerin addressed comments that he made while attending the Oxford Union, with the right-back asked a question about the criticism that often appears on the YouTube page.
"I don't think there's players who go on the internet to watch ArsenalFanTV," Bellerin said. "It does sometimes pop up on your timeline. I see it sometimes, some friends say 'oh have you heard what that guy on ArsenalFanTV said?'
"It's so wrong for someone who claims to be a fan and their success is fed off a failure. How can that be a fan? There's just people hustling, trying to make money their way, which everyone is entitled to do."
Bellerin's comments triggered an immediate response from the ArsenalFanTV creator Robbie Lyle, who criticised the Spanish defender for hitting out at long-term supporters of the club, especially in the wake of their poor season that sees Arsene Wenger's side down in sixth in the Premier League and already out of the FA Cup.
"We're just giving our opinions but we are not coaches or managers – those are the people you need to listen to so that every time you go on the pitch, you put your best performance in," Lyle said.
"I've supported Arsenal for over 35 years and I know there are fans who come on the channel who have supported Arsenal for even longer than me.
"Even fans that have supported Arsenal for one year – they're entitled to their opinion. This is what this platform does – it's been set up to give fans the chance to have their say and I'm very proud of that."
Pierre-Emerick Aubameyang unveiled as Arsenal player - pictures
Show all 5
Bellerin has since posted a message on Twitter to clarify his comments, with the 22-year-old claiming that he was not criticising any Arsenal fans but rather the YouTube page itself.
"There's some misleading quotes going around," Bellerin wrote. "At no point have I criticised [the] Arsenal fan base. I have nothing but respect for all the support we get through ups & downs. I just voiced my opinion about a platform. Guess some people just can't take opinions about themselves."
He also stressed his desire to move on from the episode by switching his attentions to other topics that he discussed as part of the talk, with a special reference to "key society problems" in football such as the racial abuse of players – tagging in Liverpool academy player Rhian Brewster following the incident in December when he was racially abused by an opposite player.
"Anyway, in the @OxfordUnion talk I spoke about Mental Health, Healthy Life Balace, Racism which @RhianBrewster9 and many are subjects of in football, and other key society problems," Bellerin added. "Maybe we should focus on all opening up about these also."
Join our commenting forum
Join thought-provoking conversations, follow other Independent readers and see their replies