How are big-spending Manchester City set to pass Uefa's Financial Fair Play rules?
They may have breezed to the top of the Premier League, but the club's attempt to pass Uefa's Financial Fair Play test looks far less simple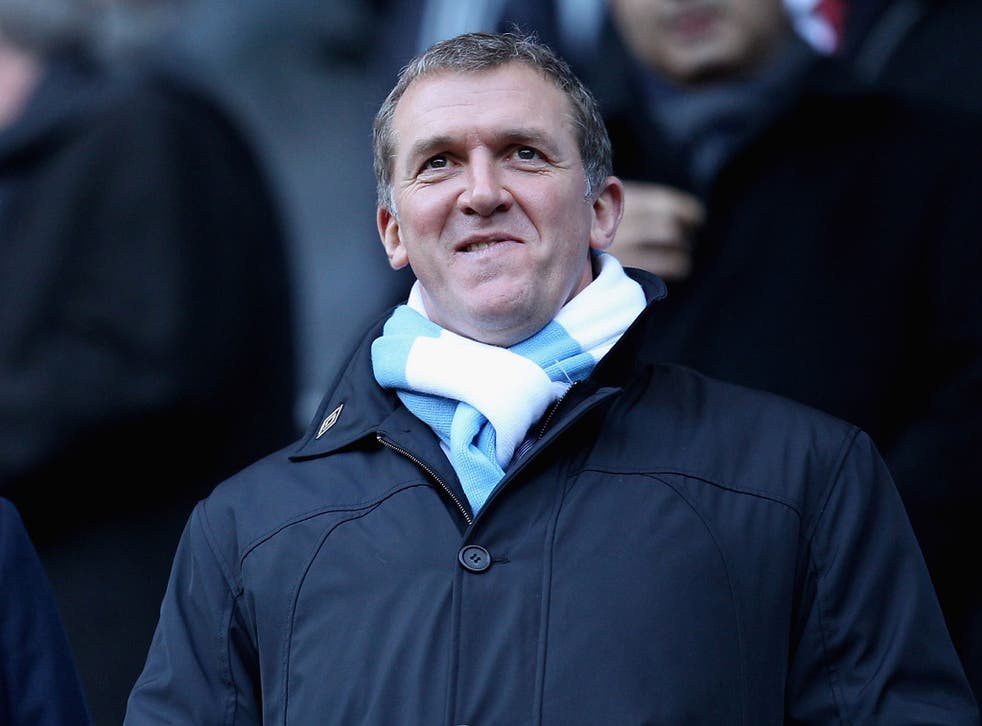 They reached the top of the Premier League table effortlessly, barely breaking sweat at Tottenham on Wednesday and without the second-half presence of Sergio Aguero, who is targeting a recovery from his hamstring injury in time for the Champions League home tie with Barcelona on 18 February. But Manchester City's attempt to clear their biggest hurdle – Uefa's Financial Fair Play test – looks far less simple.
It certainly seems likely that the sums will add up. That much was clear when City revealed annual turnover up by almost £40m at £271m for 2012-13 on Wednesday, reducing losses to around the £50m mark, which – with Uefa allowing pre-2010 wages to be subtracted – was always considered enough to see them through. But it is equally clear that they will come under intense scrutiny from the European governing body for the two financial arrangements which helped them to that figure – one of which is unprecedented, the other eye-catching. Uefa will be interested. Its Club Financial Control Body is understood to have made the identification of "artificial" revenue streams a fundamental aim.
Experts agree that the Premier League leaders' £24.5m sale of player image rights to an external company – one of those two significant arrangements – has never been attempted by a football club before. Manchester United and Chelsea, two clubs big enough to consider such a strategy, both view image rights as an important part of their core business. City will not reveal the name of the company that has bought their image rights – and neither did they do so in their accounts – but the club has dismissed the notion, put to it by The Independent, that the buyers might be a subsidiary of the club.
It will be for City to demonstrate to Uefa that the image rights – which elite clubs generally negotiate a large slice of for themselves, with a percentage retained by the player and separated from his salary for tax reasons – are worth the £24.5m sum. There is certainly an irony about the club selling off those rights to another company, since their pitch to Kaka, when the then chief executive Garry Cook ambitiously but ultimately disastrously tried to sign him from Milan in January 2009, was that Cook's image rights expertise working with basketball's Michael Jordan at Nike would result in the Brazilian becoming a very wealthy man at the Etihad.
Even more closely scrutinised by Uefa will be the £22.45m City has revealed they effectively paid themselves by selling their intellectual property to "related parties". Who these are was not disclosed in the 2012-13 annual report either, but New York City FC – City's new Major League Soccer franchise – as well as Melbourne Heart franchise in Australia and Manchester City Ladies FC have been cited.
Since the Melbourne franchise was only announced last month, it means that City will have to demonstrate to Uefa that the New York and women's teams have received the multimillion-pound benefits of being affiliate City clubs. City have not detailed what the £22.45m figure has been paid to them for, though it is understood to be player scouting and commercial services. Since the establishment of City's scouting system cost a mere £4m, the value of commercial know-how and leads will need to be significant.
The £46.95m which these two arrangements help to generate are by no means the only aspect of City's revenue growth. The club has been commercially imaginative, securing several new partners last year. City's impressive London offices – at the 10 Brock Street building on Regent's Place – are testament to their ambition.
But the 2012-13 report does reveal other payments between parts of the club –City effectively paying themselves for their own services. There is a sale of "intangible assets" totalling £11.5m involving a subsidiary of the club, City Football Marketing, and another such sale totalling £10.87m involving a third subsidiary, City Football Services. Both of those subsidiaries have had their names changed and registered offices moved from the Etihad to London in the past 12 months. City Football Marketing's registered office changed only this month.
The significance of these subsidiary businesses is revealed by the fact that City's six main board members – Khaldoon al-Mubarak, Mohamed al-Mazrouei, Simon Pearce, Martin Edelman, John Macbeath and Alberto Galassi – sit on the boards of both.
It seems inconceivable that City will not have thought through and analysed the kind of scrutiny that the Club Financial Control Body will submit their accounts to. The expertise City have amassed includes Financial Fair Play specialists – Alex Byars and Martyn Hawkins joined from the Deloitte sports business, which helped Uefa set up the FFP legislation. But a pass or a fail by Uefa will provoke the same controversy which has accompanied City throughout their rapid journey to the top.
Register for free to continue reading
Registration is a free and easy way to support our truly independent journalism
By registering, you will also enjoy limited access to Premium articles, exclusive newsletters, commenting, and virtual events with our leading journalists
Already have an account? sign in
Register for free to continue reading
Registration is a free and easy way to support our truly independent journalism
By registering, you will also enjoy limited access to Premium articles, exclusive newsletters, commenting, and virtual events with our leading journalists
Already have an account? sign in
Join our new commenting forum
Join thought-provoking conversations, follow other Independent readers and see their replies