Arsenal transfer news: Arsene Wenger reveals: 'We are not close to signing anybody. We need to lose some players'
Gunners can be genuine title contenders next season, insists Wenger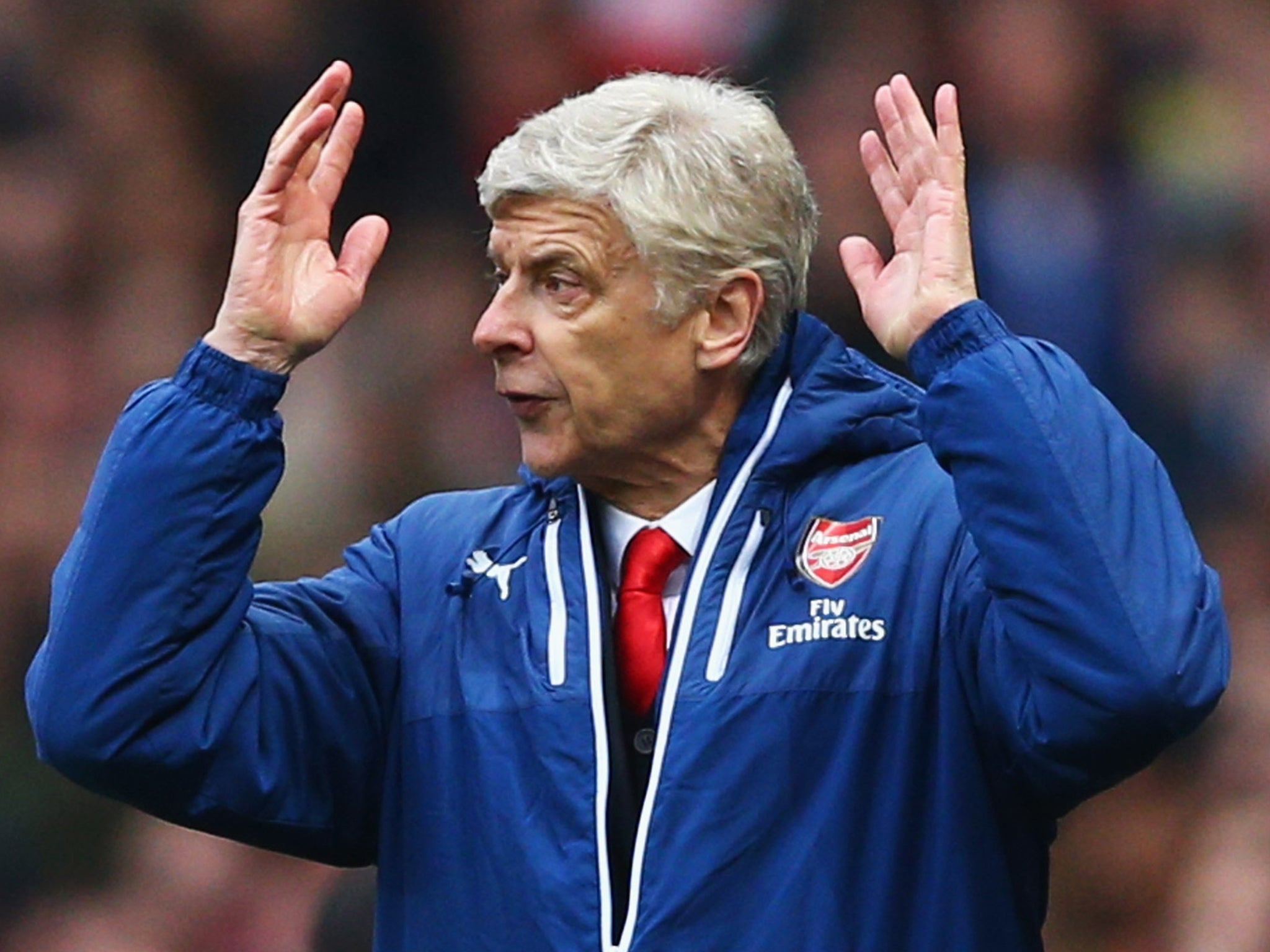 At this point of the season, Arsenal matches are often a desperate scramble to scrape into fourth place and prevent any diminishing of the club's stature. But not now, not this year.
Arsène Wenger's side have been excellent in recent months and are aiming not for fourth, or even for third, but for second place in the Premier League. Beating Hull City tonight should give them a good chance of doing that.
If Arsenal do end in second – and retain the FA Cup – it will have been an excellent season, exceeding expectations. It will also prompt new questions this summer about where they can go next, about how close they are to a Chelsea side they have not been able to lay a finger on this season.
While Arsenal have been in better form than Chelsea over recent months, leading a league and winning a title are different. Wenger, though, hopes that his team will take their improvements into next season.
"Chelsea is a very strong side, I don't deny that," the Arsenal manager said at his pre-match press conference on Friday morning. "What will be interesting, let's get a new start and see where we stand next year. We feel we have made up some ground, – that will be the challenge of next season from the start; let's show we are there and capable to fight for it."
The summer will be important at the Emirates as Wenger builds his team for next season, but any fans hoping for wholesale changes may be disappointed.
"We are not in the need of absolute change," Wenger said. "We have a strong squad, we have some strong young players behind. It is difficult to say at the moment. We are not close to signing anybody. We have a very big squad, so we need to lose some players as well."
Wenger is often predisposed to trusting his existing players rather than seeking to upgrade them, but he suggested in the winter that he felt differently. He says now that 2015's burst in form has prompted "massive changes" in how he assessed his squad, the implication being that players have proved him wrong and will now not need to be replaced.
Striker Olivier Giroud is certainly one of those who has exceeded expectations, but that did not stop Thierry Henry from saying on Sky Sports last week that he was not good enough. Wenger sprang to Giroud's defence, saying Henry himself was subject to early pre-judgement when he played for Arsenal.
"I think Henry is wrong," Wenger said. "We all know the system of modern media. I know how it works, they push you to be controversial because they give you a lot of money. I heard the same thing being said about [Nicolas] Anelka, about Henry himself and about Robin van Persie. And they all became world-class players."
Join our commenting forum
Join thought-provoking conversations, follow other Independent readers and see their replies