Hull up for sale but FA still face 'Tigers' appeal
Allam reveals he fights on for re-name despite seeking buyer for club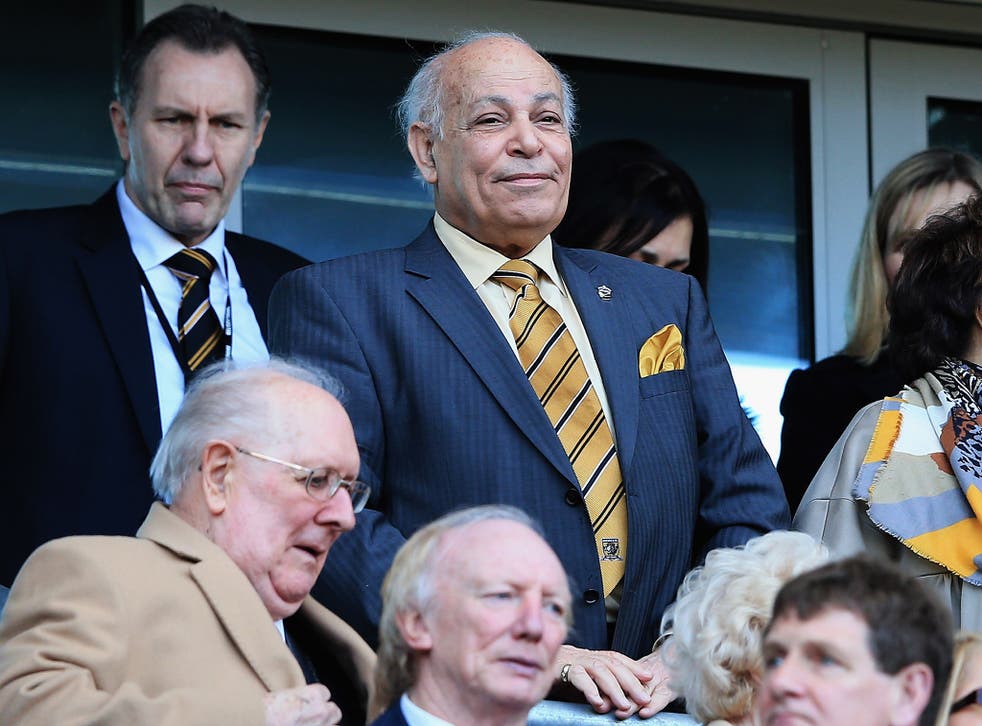 The Hull City owner Assem Allam has revealed he put the club up for sale less than a day after his controversial "Tigers" rebrand was rejected and that he has also appealed against that verdict to the Court of Arbitration for Sport.
The 75-year-old Egyptian, who in December last year told the Independent on Sunday he would sell the club if the name change was blocked, made a rare appearance in front of the media yesterday to "clear the air" after rumours that he had already completed a sale. But he appeared to confirm he was running two entirely opposite courses of action simultaneously.
Allam had put Hull on the market on 10 April, just 22 hours after the Football Association Council threw out the plan to rename the club Hull Tigers. He will remain if successful in his appeal.
With a touch of flippancy somewhat at odds with a personal investment ranging between £70m and £100m, he declared his preferred outcome "whichever comes first" and would "give it away" if neither proved successful.
"As a consequence of the FA's decision on 9 April I announced on 10 April that Hull City is for sale – the club, not the [city] council.
"I am using the wording Hull City now to show respect to the FA decision. This announcement is in accordance with my decision 10 months ago that I would walk away within 24 hours. In actual fact it was 22 hours. When I say something I mean it. I don't call bluffs.
"We have also begun the appeal against the FA decision via arbitration and we are hopeful of a positive outcome or that the FA reconsider their decision. Until the conclusion of that appeal or the sale, whichever comes first, we will remain fully committed to the club. If the appeal comes first: OK, no harm done. If the sale comes first: sold."
Despite saving the club from financial oblivion when he took over in 2010 and overseeing the most successful period in its history over the past season, Allam's single-minded focus on the rebrand has led to antipathy from some sections of the fan base.
A protest group called City Till We Die have taken up the cause with particular vehemence and chants of "We say no Allam, we say no" still go up at home games after 19 minutes and four seconds – timed to represent the founding year of the club, 1904.
Timeline
Dec 2010
Assem Allam completes takeover of Hull, for nominal £1.
Aug 2011
Midfielder Jimmy Bullard sacked by club for breach of discipline. Nigel Pearson leaves as manager to take over at Leicester.
May 2012
Chairman Adam Pearson is sacked, along with manager Nick Barmby – who is replaced by Steve Bruce.
May 2013
Club promoted to Premier League following final-day draw with Cardiff.
August
Allam announces plans to ask the FA to formally change club's name to Hull Tigers, sparking a backlash from supporters.
April 2014
Proposed name change rejected by the FA, leading to Allam putting club up for sale.
May
Hull reach their first FA Cup final, losing 3-2 to Arsenal.
Join our new commenting forum
Join thought-provoking conversations, follow other Independent readers and see their replies