Ian Wright: Arsene Wenger 'does not tell the truth' and his supporters are 'deluded'
Former striker issues withering assessment of the current situation at The Emirates
Jim van Wijk
Friday 14 December 2012 19:38 Comments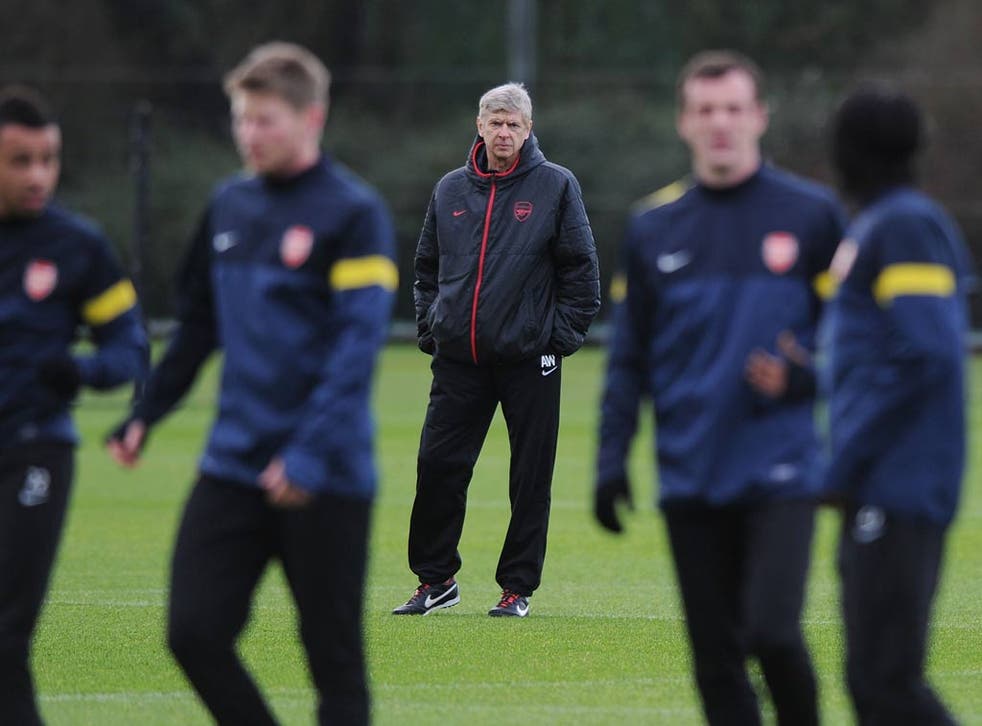 Former Arsenal striker Ian Wright has accused Arsene Wenger of failing to truthfully address the club's current plight and believes any other manager would have been sacked for going so long without success.
Wright says Wenger "does not tell the truth" when assessing his team's performances and also branded supporters of the 63-year-old "deluded" for standing by him throughout the club's barren spell.
Wenger is facing one of the toughest spells of his 16 years at the Arsenal helm following the shock Capital One Cup penalty shoot-out defeat at npower League Two Bradford on Tuesday night and inconsistent Barclays Premier League form.
The Frenchman, 63, has not delivered a trophy since the FA Cup in 2005, and Wright believes that record in itself would have seen anyone else shown the door.
Speaking to Absolute Radio's RocknRoll Football show, Wright said: "I wouldn't say 'surely he has to go', but it is a unique position he's in because I think any manager in any country in any world with a record like this and no prospects of light at the end of the tunnel, they would've been gone.
"People are holding onto the fact to what Arsene has done, and people are saying he is going to tarnish what he has done, but I don't think that will ever happen.
"However, it is a long way back.
"I feel there are a lot of deluded Arsenal fans who are out in the wilderness still saying 'in Arsene we trust' and stuff like that."
Wright, who lost his status as Arsenal's record goalscorer to Thierry Henry, believes there needs to be clarity on the way forward for Wenger's squad.
"You hear him doing interviews afterwards saying, 'I have got a great team with a great spirit', but we are not seeing that," Wright said.
"He does not tell the truth for me, he does not say what is happening.
"What is going on? Have you got any money to spend or haven't you? Is it the fact the board are giving you the money and you are not spending?
"Is that too hard a question to answer for Arsenal?"
PA
Register for free to continue reading
Registration is a free and easy way to support our truly independent journalism
By registering, you will also enjoy limited access to Premium articles, exclusive newsletters, commenting, and virtual events with our leading journalists
Already have an account? sign in
Join our new commenting forum
Join thought-provoking conversations, follow other Independent readers and see their replies