Zlatan Ibrahimovic: If I kick someone in the head, they fall asleep
Manchester United striker refutes suggestion he deliberately kicked Everton's Seamus Coleman in the head during the 1-1 draw against Everton at Goodison Park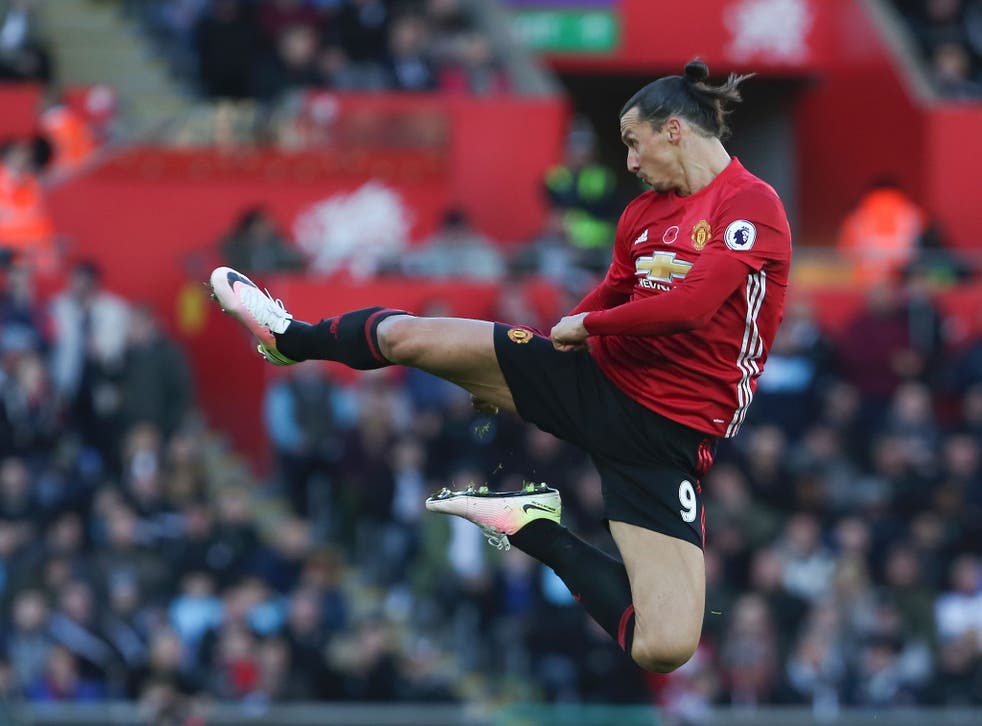 Zlatan Ibrahimovic has offered a typically forthright defence against accusations he kicked Everton's Seamus Coleman in the head during Manchester United's 1-1 draw on Sunday afternoon.
Ibrahimovic and Coleman tangled early in the second half at Goodison Park, with the United man's foot appearing to catch his opponent as both tumbled to the ground.
Ibrahimovic told MUTV: "It was a physical game. They played hard.
"I heard one of the commentators say I kicked someone in the head on purpose, but it was a 50-50 duel and he pulled me down.
"Trust me, if I want to kick someone in the head, I know how to kick someone in the head and make him fall asleep. That is the only thing I have to say."
The incident was missed by referee Michael Oliver, leaving it open to possible retrospective disciplinary action by the Football Association.
Ibrahimovic opened the scoring before half-time for United, but Jose Mourinho's side were denied a win by Leighton Baines' late penalty.
Join our new commenting forum
Join thought-provoking conversations, follow other Independent readers and see their replies