Indy Football Podcast, The Century special: Messi vs Ronaldo and was Zidane overrated?
Season 3 Episode 8: Luke Brown is joined by Miguel Delaney, Tony Evans and Ben Burrows for a Century special
Wednesday 16 October 2019 16:53
comments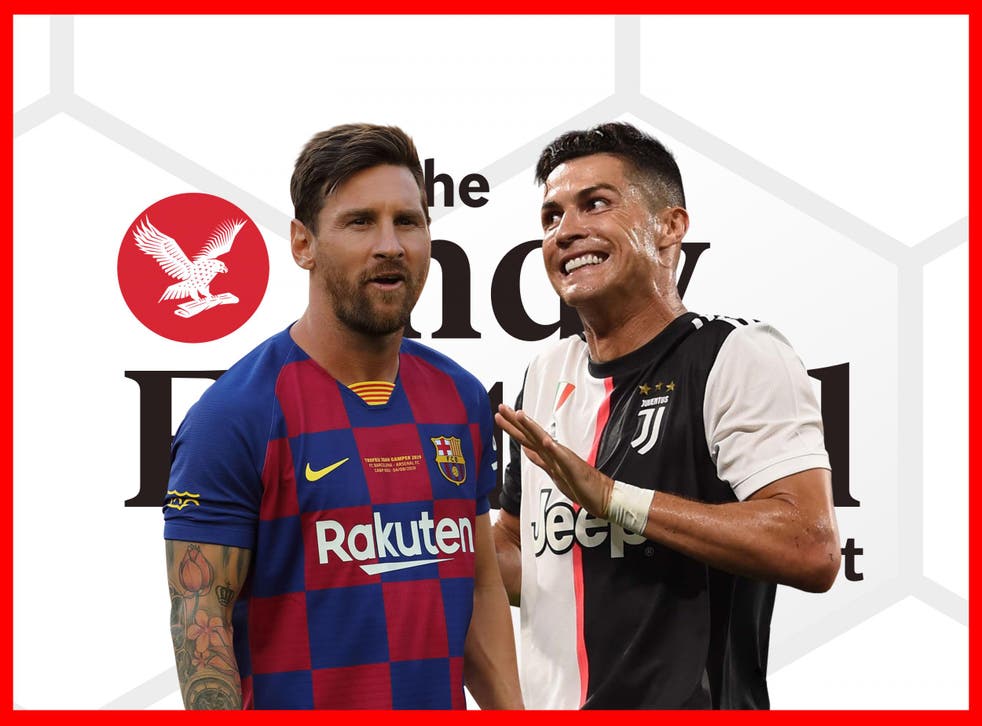 This week on the Indy Football Podcast, we discuss The Independent's week-long Century countdown.
Host Luke Brown is joined by Chief Football Writer Miguel Delaney, columnist Tony Evans and Sports Editor Ben Burrows to discuss the 100 greatest players of the 21st century in detail.
They discuss who should top the countdown: Lionel Messi or Cristiano Ronaldo? And Miguel explains how the duo have changed our very definition of individual greatness.
The team also discuss the merits of a number of other wonderful players. Was Zinedine Zidane overrated? Was David Villa underrated? And should Mohamed Salah and Virgil van Dijk really be included in the list?
There is also a time for a quick discussion on Paul Scholes, which prompts a trademark Tony meltdown and the immortal line: "Everybody involved in compiling this list should be shot. Including myself."
As ever, follow us on Twitter, Facebook and Instagram to stay up to date with the latest football news.
Click play above to listen to the latest episode, which is also available on iTunes, acast and all other podcast providers (if the audio is not appearing on your mobile, you may need to view on desktop or download the podcast).
Join our new commenting forum
Join thought-provoking conversations, follow other Independent readers and see their replies