Inside the City Football Group: how Manchester City's network of clubs is methodically taking control
Long read: In an extract from his latest book On the Brink; A Journey Through English Football's North West, Simon Hughes takes a deep dive into the inner workings of Manchester City's sprawling network of football clubs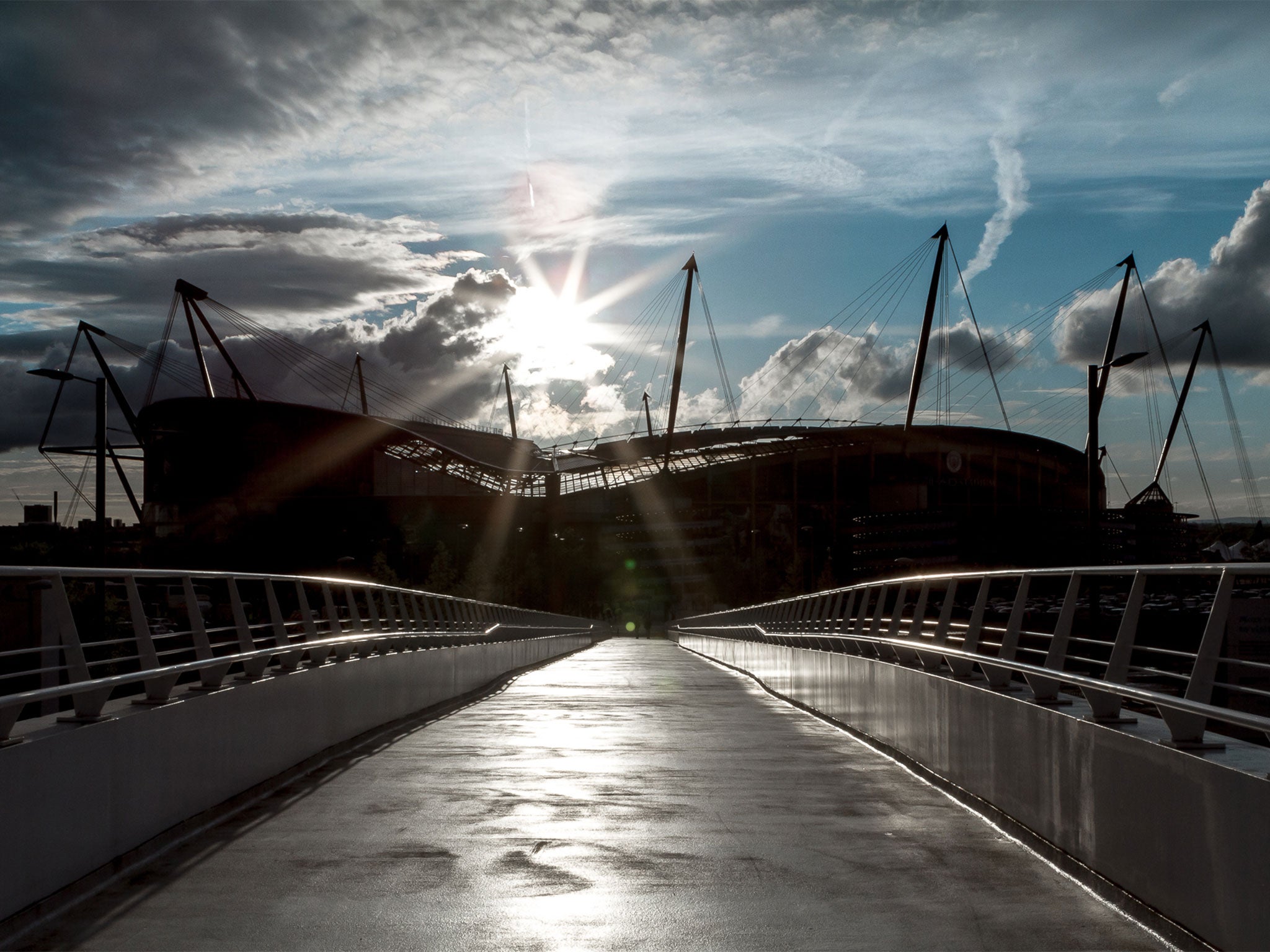 Bruno Fornaroli was born in Salto, the remote border town in Uruguay where the land meets Argentina. Fornaroli was twelve years old when he travelled across the country by bus for a trial with Nacional, one of the two biggest football clubs in Montevideo. On the bus sitting in front of him that day was another twelve-year- old who'd been home visiting relatives, having already moved to Montevideo from Salto. Luis Suárez would become one of the world's great centre-forwards but back then, Fornaroli would be chosen ahead of him in Nacional's youth teams. Coaches believed that Suárez's impact was felt more when he was introduced as a substitute.
While Suárez followed a path to Groningen, to Ajax, to Liverpool and to Barcelona, and while Edinson Cavani went to Palermo, to Napoli and Paris St Germain, unless you are Uruguayan or unless you watch Australian A League football you probably haven't heard of Fornaroli, even though within the City Football Group – the central services facility created by Manchester City's Abu Dhabi owners – he is regarded as one of the company's best signings.
Like Suárez, Fornaroli moved to Europe early but flopped at Sampdoria in Italy then Panathinaikos in Greece, clubs he did not score a single goal for. He was 27 and back in his homeland with Danubio and not doing particularly well when a scouting report was delivered to Manchester, urging further investigation into the striker. Despite the lack of goals, other data backed the theory up and a decision was taken by the City Football Group to buy the forward, not for Manchester City but for Melbourne City.
Across the next two seasons Fornaroli scored 48 goals, proceeding to win all of the A League's individual awards. His story reflects not only the effectiveness of the City Football Group's scouting networks across the globe but also just how a project which began with Manchester City has widened to the point where decisions taken in Manchester impact on the future of football clubs not only in Melbourne but New York and Yokohama – other places where the City Football Group now have a footprint. If the history of Manchester United explains where football has been in the north-west, City's present surely details where it is going.
While Manchester United emerged from the 1990s having changed largely through the decisions of Sir Alex Ferguson but also Martin Edwards, Bobby Charlton and, indeed, Maurice Watkins, the City Football Group are pushing into the future having bought five football clubs across five of the six continents, having signed deals with five other clubs to become training and scouting partners, having built an academy in one of the continents where they do not own a professional club, and having made ties with clubs in Spain and Holland where young players go to earn work permits or gain experience in a first-team environment. It is fair to say that Manchester City, a club that was competing in the third tier of English football when Manchester United were treble winners, are not just Manchester City any more.
Manchester City's owners believe their investment has not just changed a football club's image but the community that exists immediately around it as well, with social living standards improving in the areas nearest the Etihad Stadium in east Manchester, areas like Ardwick, Ancoats and Miles Platting – albeit areas earmarked for regeneration as part of the Commonwealth Games legacy, long before they arrived. There remains a frustration that it is regularly assessed how much City have spent, rather than how much they have grown or given back.
Upon purchasing the club from Thaksin Shinawatra, the former Prime Minister of Thailand, in 2008 City became the richest club in the world overnight. Abu Dhabi were not afraid of telling everyone they wanted to be successful; since then, the club has been accused of everything from financial doping to distorting the value of players in the transfer market and thus weakening the chances of fair competition. City deemed it necessary to spend £200million a season in order to take the club from lower mid-table in the Premier League and into the Champions League, a competition which gave not only huge revenues from prize money but also an increased global profile, meaning new fans and illustrious sponsors.
While critics like Juventus president Andrea Agnelli have attacked City for creating a 'false economy' in their accounts (City have been able to broker deals like a record £400million with Etihad to become their stadium sponsor, despite the airline being owned by the Abu Dhabi government and both having links to Sheikh Mansour, a member of the Abu Dhabi royal family), City consider their financial position to be an undisputed success. The club's losses may have stood at £200million when their revenues were only at £80million but now, because of the high investment, the revenues have stretched to around the £400million mark and the club is closer to self-sufficiency than it has been since Abu Dhabi arrived. It is even believed inside City that the club's growth will be studied in the business schools of the future: how a football club can accrue so much debt so quickly and post a profit soon after.
This prompted Mansour to think about how City's growth could accelerate further and, indeed, whether the model could be achieved elsewhere, albeit without the scale of £200million losses. Places with potential were identified. Melbourne came first in Australia, where football is now played by more people than cricket, and in 2015 Melbourne City was born – with Bruno Fornaroli being sent there. New York was identified next, a sports-mad city which did not have a modern soccer rivalry.
Though New York Cosmos had returned to the scene after its emergence as the most glamorous football club in the NASL during the late 1970s, Cosmos have not managed to rejoin the MLS, leaving New York Red Bull as the state's only representative in the top division. Gates as big as 40,000 have been achieved since New York City arrived on the scene. It had cost $80million for City just to enter a franchise in the MLS in 2015. In 2017, when new clubs from Minnesota and Atlanta made the same decision, it cost each club $120million to participate – the figures reflect the growth of the competition. The next big decision for New York City, who have gone bigger than Fornaroli with their recruitment, signing Andrea Pirlo, Frank Lampard and David Villa – players with 319 caps for Italy, England and Spain between them – will be where to move next. Though there is a ground-share agreement with the New York Yankees, the baseball stadium is not fit for purpose and discussions about a new site have taken place. It has been recognised that New York Red Bulls are based in New Jersey, that they sometimes struggle to get crowds and, therefore, New York City are desperate to find a location in one of the five boroughs of New York, though that has proven challenging because of land prices.
Decisions about New York City's future are not just made in New York. They are made in Abu Dhabi and they are made in Manchester. Step inside Manchester City's sprawling Etihad Campus, and the reception area is decorated like a boutique fashion house with the badges of four clubs on the wall and the names of the cities they represent: Manchester, Melbourne, New York and Yokohama. There, in big letters, are the words: "Beautiful football/Football citizenship/a Global approach", and this is a reminder that you are in the landing station for the City Football Group.
The ambition from Abu Dhabi when they arrived in 2008 had been to create something that was unique – the best in class. There were subsequent visits to different facilities across the world determining what would work at City and what would not. The former training ground at Carrington had been like a Tardis, apparently small in appearance but vast and more complex when inside. It was possible to walk for five minutes without seeing anyone. A decision was taken that the Etihad Campus had to be big while feeling smaller, so the design was important – deciding which communities within the club needed to connect with each other.
Having been to Tottenham Hotspur's new L-shaped training ground in Enfield, it was recognised that the hydrotherapy pool was too far away from the first-team changing area, which meant it wasn't being utilised in the most efficient way. City's first-team dressing room is circular in shape and different doors now lead to the gym, the players' lounge, the pitches, the medical area and finally, of course, the hydrotherapy pool. City had recruited Brian Marwood, a former Sheffield Wednesday and Arsenal winger, from Nike to oversee the £200million change which transformed a previously neglected brownfield site into 'one of the best sporting facilities in the world', as City describe it, which also included sixteen pitches, its own 7,000-seater reserve stadium, an accommodation block and a sixth-form college to serve the local community. Marwood, a decent man, was determined to create a culture like the one he had seen at Nike, where staff took pride in their place of work and did not see it as a stepping stone to a better future elsewhere but rather a place where they'd stay forever because they were treated well and liked it. It is here, beyond the dotcom-style chill-out zones for workers with salad bars and water coolers, that the biggest decisions are made about City's global strategy, where Ferran Soriano, the group's chief executive officer, outlines his plans for the clubs in Manchester, Melbourne, New York and Yokohama.
The depth of management inside the City Football Group is unparalleled. Each club has an appointed chief operating officer who runs the business and a football director who takes on football-related responsibilities. At Manchester City Omar Berrada and Txiki Begiristain fill these roles, both of whom worked with Soriano at Barcelona. Meanwhile in New York there is Jon Patricof and Claudio Reyna – Reyna being a former Manchester City midfielder. In Melbourne there is Scott Munn and Michael Petrillo.
Underpinning this structure, you then have the shared services of the City Football Group, which is a global resource that provides help to each club with everything from scouting and recruitment to analytics and innovation. The central-service figures act like auditors. The clubs operate with autonomy but there are regular checks that each one is maintaining a level of compliance with the methodology set in Manchester; that the decisions taken are collaborative and that everyone is benefiting. The arrangement is geared towards helping Manchester City as well. When a player suffers a complicated hamstring injury in Melbourne, the idea is that research is shared so if the same thing happens to a City player in Manchester, recovery times can theoretically be improved. If opponents try new free kicks or corners in America, a package of video content can be sought and then utilised by Pep Guardiola, Manchester City's manager. Manchester, New York, Melbourne and Yokohama share coaches, physios, doctors, scouts – even press officers. Patrick Vieira coached Manchester City's Elite Development Squad for three years before earning a secondment to New York City to develop his management skills at a senior level in the MLS. When Manchester City bought Yangel Herrera, a Venezuelan midfielder in the mould of Vieira, it was decided there was no better place for him to learn his trade than New York. The fact that the City Football Group's tentacles stretch so far makes it easier to attract young players particularly, because recruitment staff can make the case that if life does not work out for them in Manchester, they might later find their level in other appealing cities.
It is perhaps Manchester City's youth recruitment strategy that has led to the fiercest criticism, especially after it was revealed that the Football Association had issued the club with a fine for making illegal approaches for players and banned them from signing ten-to eighteen-year-olds contracted at other Premier League clubs for two years.
Despite Liverpool's interest, City had been able to sign, for example, Steven Gerrard's cousin Bobby Duncan, who became the first player at any international level for England to score a hat-trick against Brazil for the under-16 team in November 2016. City were able to sweep up the best talent across the north- west because of their financial clout, which included the offer of inducements like private education. City executives say this decision was taken after Michael Johnson decided to retire before his 24th birthday. Johnson had been expected to emerge as the next Colin Bell, a former midfielder who now has a stand named after him. Yet Johnson's Premier League career amounted to just 45 games. This prompted City to ask questions of themselves: how could they help with their responsibilities, their parentage of players? Despite his abilities and the confidence other people had in him, as a professional, Johnson could not find peace in his mind. As a club, City found a conclusion in private education. If a player's time could be divided between City and higher-achieving schools then there would be more chance of the end product being prepared for what followed. It also meant that if a player did not make it as a footballer, improved academic results would mean he would have a future elsewhere – at a time when so many other drop-outs have nothing else left to turn to.
It had been a delicate operation preserving City's identity while progressing at the same time. Before it was taken over by Shinawatra, City's academy had produced local players capable of playing in a struggling Premier League team but the challenge is now much harder because they have to potentially be better than what they have competing in the Champions League. The financial rewards of the Champions League mean it can't be considered a stage for players to learn on the job, risking City's new-found status among the European elite, and so the chances of making it to the first team are harder than they've ever been, even though the depth of young talent available to City is greater than it was before.
There is a feeling that the combination of high finance and limited opportunity is leading to the football equivalent of a brain drain. The data from the City Football Group's shared services department says that in the last decade of Champions League competition, of the players involved at every club that has reached the quarter-finals, 83.5 per cent were playing senior minutes at the age of eighteen.
Manchester City's solution has been to forge a partnership with NAC Breda in Holland. During the 2016/17 campaign five youngsters – three Manchester- born – experienced senior football for the first time in the Dutch second division. In 2017/18, a link with Girona in Spain's La Liga was announced.
There is an appetite, though, to bring a lower-league English football club under the City Football Group umbrella. Potentially, a club like Oldham Athletic could use the training facilities at the Etihad Campus because there is more than enough space. Oldham could also benefit from shared central service information. Financially, any arrangement would surely bring some stability for a club like Oldham after years of insecurity. In return, City would have a level of control: being able to see their players in an environment every day on site, while playing for Oldham and gaining English Football League experience. Where would that leave Oldham, though? Would their interests ever be served first again? Manchester, Melbourne, New York, Yokohama, indeed, and Oldham doesn't seem to fit any sort of fair narrative at all.
On the Brink; A Journey Through English Football's North West, (deCoubertin) is out now. Link: www.decoubertin.co.uk/onthebrink
On The Brink
Join our commenting forum
Join thought-provoking conversations, follow other Independent readers and see their replies