Is Tim Sherwood one of the top ten Premier League managers of all time?
Villa boss has a win percentage of 55% after 33 games - just behind Louis van Gaal and Arsene Wenger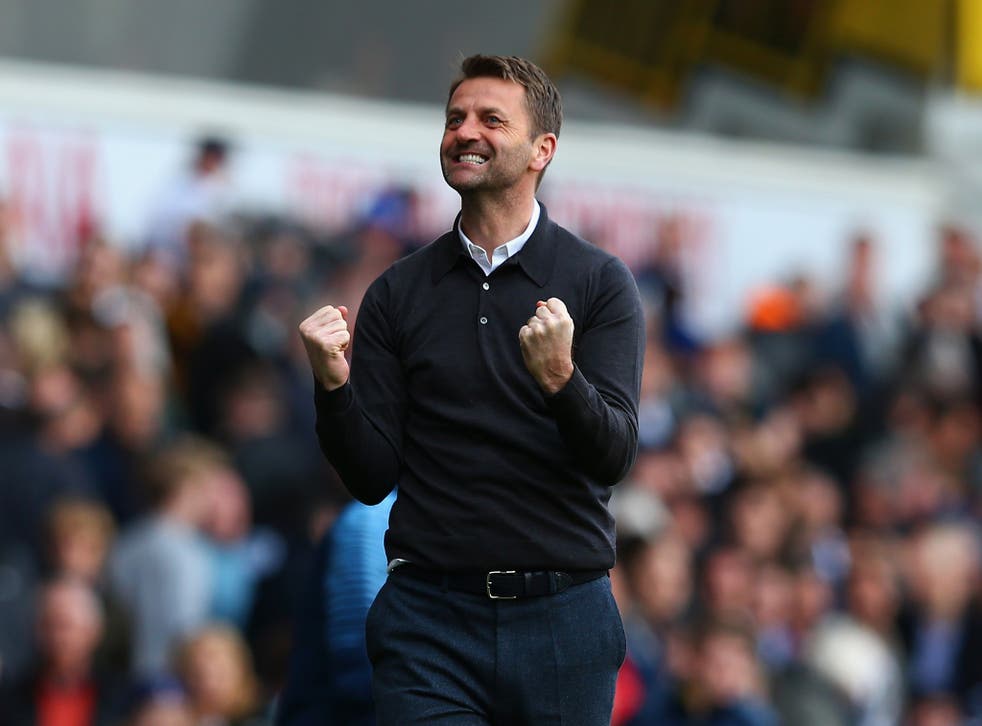 Tim Sherwood continues to insist that his win percentage at Tottenham made his replacement by Mauricio Pochettino unfair.
And the statistics seem to bear his claim out.
Sherwood, the former Blackburn Rovers and Spurs midfielder, has enjoyed a second consecutive successful managerial spell, taking Aston Villa clear of the Premier League relegation zone and into the FA Cup final with seven wins in 13 games.
After 33 games, Sherwood has a win percentage of 55% - five percentage points better off now than during his time at Spurs.
Almost unbelievably, that puts him in very select company - with the qualification of a minimum of 30 games, Sherwood is the ninth-best Premier League manager of all time.
He's in front of Andre Villas-Boas, whose time in charge of Chelsea and Spurs has him on 52%, with 42 wins from 81 games.
Sherwood has been so good that he trails Rafael Benitez by just one measly percentage point - though the former Liverpool and Chelsea boss was in charge for 254 games in total, far dwarfing Sherwood's limited experience.
Perhaps most interestingly, Sherwood and Louis van Gaal have almost identical records having managed a similar number of Premier League games.
Van Gaal has 20 wins from his 36 games in charge of Manchester United, while Sherwood has 18 from his 33.
The 'best' Premier League manager of all time, statistically, is Jose Mourinho, who has won 135 of his 193 games in charge during two separate spells at Chelsea.
He is followed by Sir Alex Ferguson, who won 65% of his 810 games as manager.
Arsene Wenger comes in sixth, behind Carlo Ancelotti, Roberto Mancini and Manuel Pellegrini - with no fewer than six past and present Chelsea managers making the cut.
Pellegrini's win percentage is four points better than Mancini's - though the Chilean has been in charge for 30 fewer games.
Premier League's ten best bosses
1. Jose Mourinho: Win percentage: 70
2. Alex Ferguson: 65
3. Manuel Pellegrini: 66
4. Roberto Mancini: 62
5. Carlo Ancelotti: 61
6. Arsene Wenger: 58
7. Rafael Benitez: 56
8. Louis van Gaal: 56
9. Tim Sherwood: 55
10. Claudio Ranieri: 53
Join our new commenting forum
Join thought-provoking conversations, follow other Independent readers and see their replies