Jamie Carragher reacts furiously after Sky Sports colleague Jamie Redknapp interrupts him during Liverpool analysis
Redknapp cut Carragher off during his analysis of Liverpool's 2-1 win over Burnley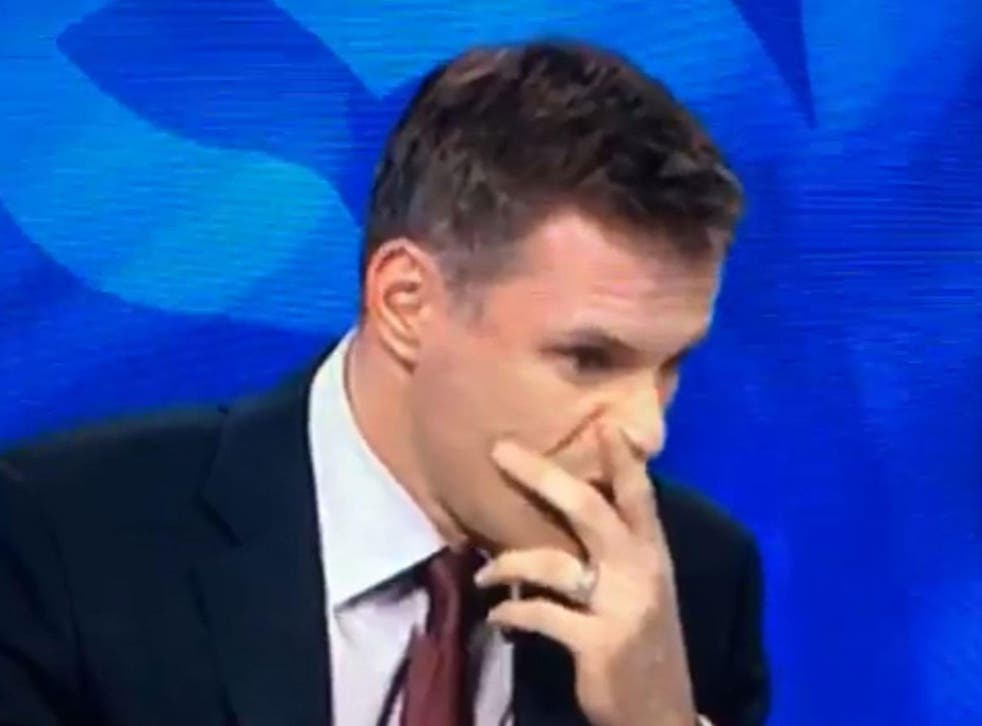 Jamie Redknapp felt the wrath of Jamie Carragher when he interrupted the former Liverpool defender during the live broadcast of the side's 2-1 victory over Burnley on Sunday afternoon, leading to a hilarious reaction that is already sweeping social media.
Carragher was beginning his dissection of Liverpool's performance after they fought from behind to see off Burnley thanks to goals from Georginio Wijnaldum and Emre Can.
The Sky Sports pundit had only just touched on the Liverpool defence though when his ex-club colleague Redknapp interrupted him to argue that Liverpool were showing Burnley too much respect by adjusting their tactics to try and nullify them.
It triggered a brilliant reaction from Carragher, who was fuming with the fact that he had just been cut off mid-rant, and when Redknapp turned to see if Carragher agreed with his point, the former Liverpool defender made it clear he wasn't happy.
"Yeah, but what has that?" Carragher said. "I know, you interrupted me. I wasn't finished. It was 3-1!"
Redknapp, completely missing the fact that he had infuriated his colleague, then turned to presenter Dave Jones to continue making his point, leaving Carragher with his head in his hands.
Watch the video below...
The incident was immediately highlighted on Twitter, with users claiming it to be "the greatest moment in 2017" and a "lesson learnt" for Redknapp.
Join our new commenting forum
Join thought-provoking conversations, follow other Independent readers and see their replies