Jamie Vardy is a £30m player, says Arsenal boss Arsene Wenger
Jamie Vardy is in pole position to win the Golden Boot, having scored 15 league goals already
Jack Pitt-Brooke
Friday 25 December 2015 21:18 Comments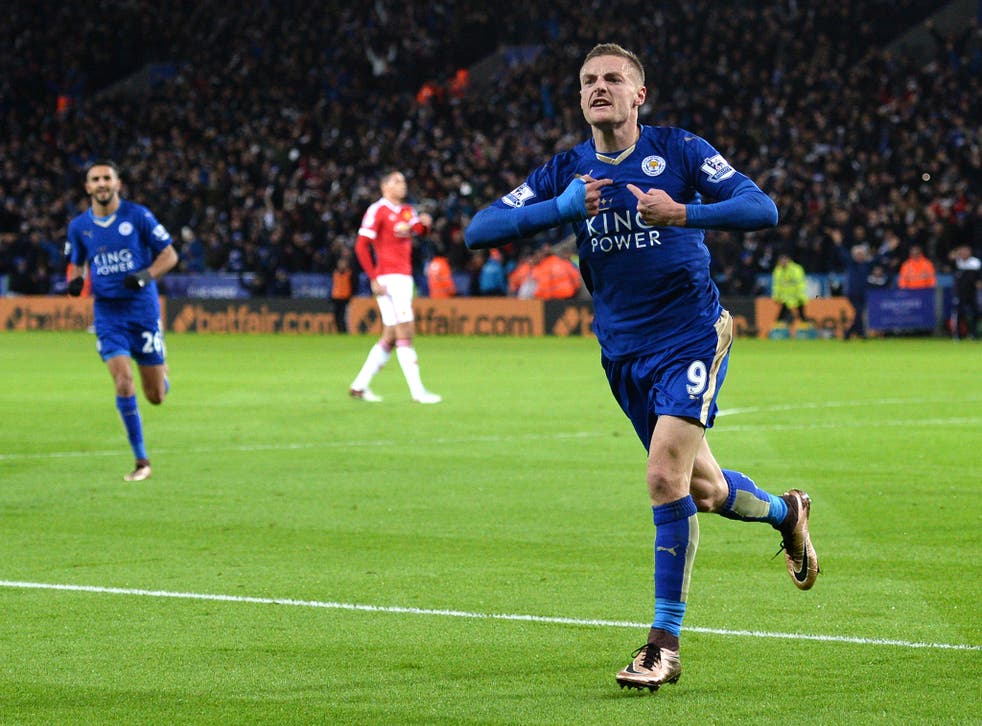 Arsène Wenger rates Jamie Vardy, the man who could stand between the Arsenal manager and the Premier League title, as a £30m player.
Arsenal will go top of the Premier League tonight if they beat Southampton and Leicester do not win at Liverpool. With Manchester City, Manchester United and Chelsea slipping away, it is the unlikeliest title race in years, and owes much to Vardy's historic run of 11 consecutive scoring games in the Premier League for Leicester.
The 28-year-old striker is in pole position for the Golden Boot, with 15 league goals, and Wenger said Vardy was "without a doubt" worth £30m, the same fee he paid Barcelona for Alexis Sanchez.
What to expect from Arsenal this transfer window
"Yes he is worth £30m, because he is the best goal-scorer in the league," Wenger said. "You have many players under him who have been paid much more, and who don't score that number of goals. Without a doubt, he is worth that money today."
Vardy signed for Leicester for £1m from Fleetwood Town in 2012. "The mystery behind Vardy, at 28 years old, is why nobody bought him before," said Wenger. "And why did he not have that success before? But today, of course, nobody would dispute [his worth]."
Wenger pointed to the fact that fees of around £30m are routinely paid for top goalscorers. "If you put that in the context of the financial power today of the top clubs, £30m is not that massive for a striker," Wenger said. "Just compare it to Anthony Martial [for whom Manchester United paid Monaco £36m in the summer]."
Arsenal: Players linked with transfers

Show all 20
Top-class strikers are hard to find and Wenger's decision not to sign an upgrade for Olivier Giroud this summer appears to have been vindicated.
"The society today always wants something new," Wenger said. "We have news every half an hour, or every minute. But football is as well about cohesion, about stability. Cohesion is an underrated factor in our society."
Register for free to continue reading
Registration is a free and easy way to support our truly independent journalism
By registering, you will also enjoy limited access to Premium articles, exclusive newsletters, commenting, and virtual events with our leading journalists
Already have an account? sign in
Join our new commenting forum
Join thought-provoking conversations, follow other Independent readers and see their replies