Joey Barton hits out at 'Orwellian' FA on Twitter
Simon Peach
Thursday 26 January 2012 12:39 Comments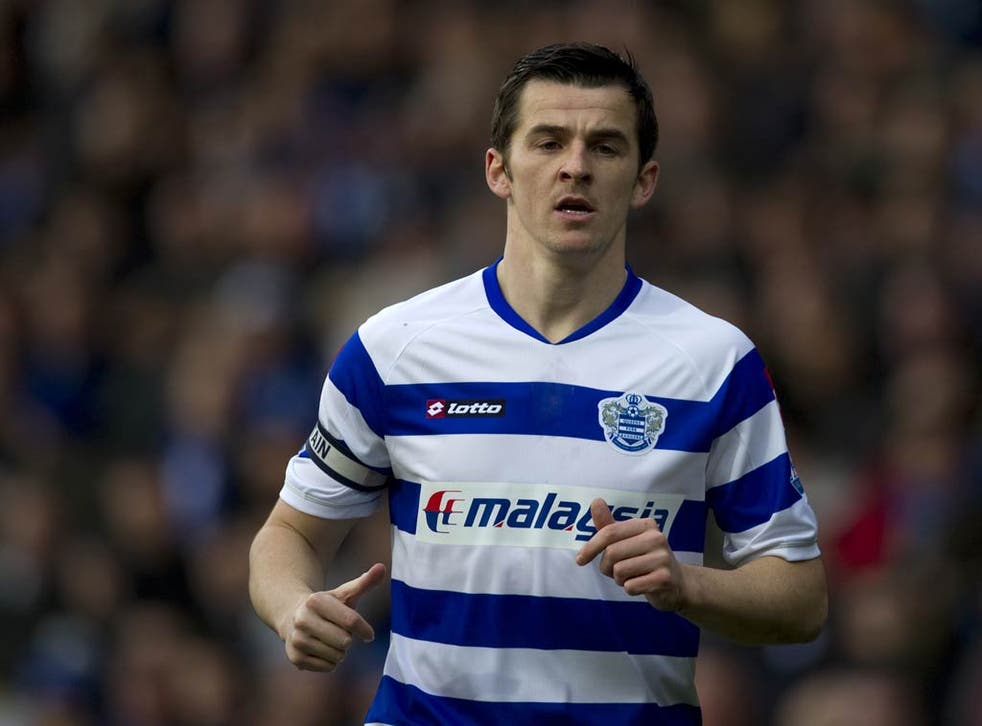 QPR captain Joey Barton unleashed an online tirade against the Football Association this morning, labelling them an "Orwellian organisation" in need of a "drastic shake-up".
The 29-year-old midfielder is widely known for making outspoken comments via his Twitter account @Joey7Barton, which has more than 1.1million followers.
Barton today tweeted he had received a warning letter from the FA for predicting the outcome of the weekend's matches involving Manchester United and Manchester City.
The former Newcastle midfielder claims he was warned the predictions could be seen as "insider information" and that he has received around 30 letters from the governing body.
"Just received my weekly warning letter from FA headquarters, this time regarding me tweeting about predicting the weekend's Manchester double," Barton said at the start of a series of tweets.
"According to the FA, I am not allowed to give my opinion of possible results in case that is seen as insider information. These people are so out of touch with reality it's untrue.
"What difference does my opinion of the outcome of a match have on the result? None. £rightinthebin"
He continued: "The strange thing is they have probably sent me 30 letters since I started tweeting. That's 30 pieces of paper wasted. Stop sending please.
"I'll prob get a letter about the last few tweets.
"That's how ridiculous it's become. Drastic shake-up needed to move the game into 21st century.
"Hopefully they stop trying to be an Orwellian organisation and get to grips with the change that's happening in the world around them.
"Don't understand how they can try to police a technology they understand very little about."
Today is not the first time Barton has found himself in the headlines for his Twitter antics.
Only last week the Rs skipper called the conduct of former manager Neil Warnock "embarrassing" and compared the veteran boss to fictional character Mike Bassett.
Barton also previously attacked the board of former club Newcastle on the social networking site and made a number of radical suggestions, such as claiming clubs should be able to sue referees after he was sent off following an altercation with Norwich's Bradley Johnson.
PA
Register for free to continue reading
Registration is a free and easy way to support our truly independent journalism
By registering, you will also enjoy limited access to Premium articles, exclusive newsletters, commenting, and virtual events with our leading journalists
Already have an account? sign in
Join our new commenting forum
Join thought-provoking conversations, follow other Independent readers and see their replies