Joey Barton to Marseille: QPR captain's wage demands making return to France 'difficult', says club president
EXCLUSIVE: 'We love Joey here,' said club president Vincent Labrune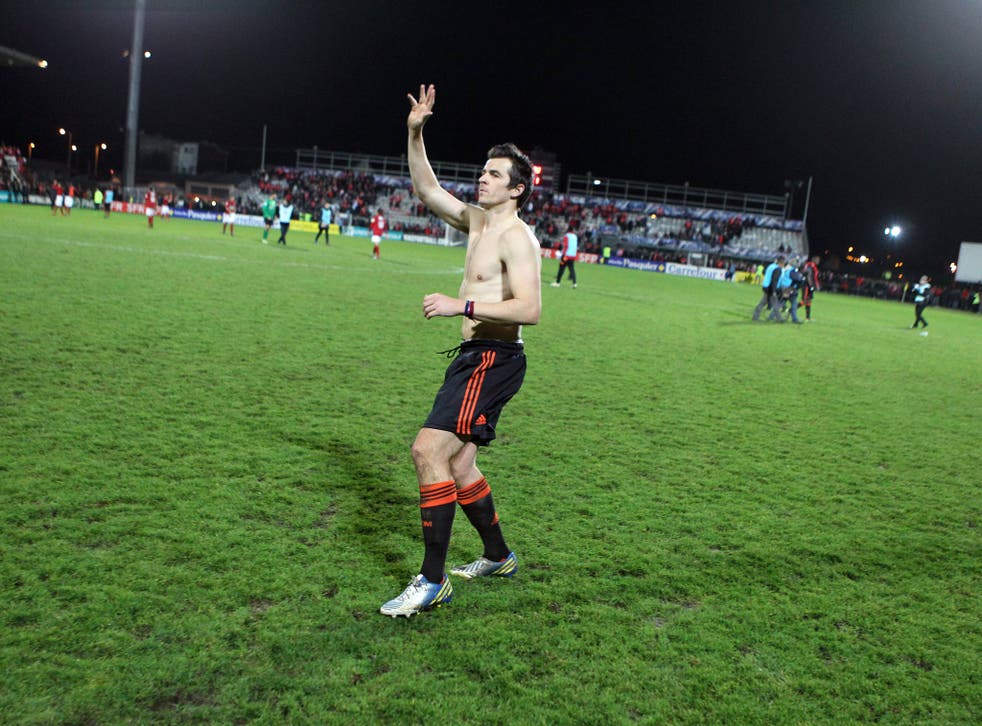 Joey Barton has been frustrated in an attempt to return to Marseille next season due to his wage demands, claim the French club.
Barton's agent is said to have asked Marseille if they would like the 32-year-old once-capped England midfielder to join them next season when he will be a free agent. However, Marseille said they could not afford him.
"The agent call me last week to offer me Joey for next year but I don't think so," Marseille president Vincent Labrune told The Independent. He added: "It's difficult to pay the salaries English players want. To speak about Joey Barton, because it was me who brought him here [in 2012], he was in some difficulty with QPR, and we found a financial agreement to bring him here that was very good for us because QPR paid a portion of his salary. But generally it is hard for a club like ours to buy an English player. We pay more [income] tax in France too which makes it difficult."
Manchester City 6 QPR 0 player ratings

Show all 22
Barton spent a successful season across the Channel in 2012-13 having been loaned out by QPR in part because he had been given a 12-match domestic suspension by the FA following his dismissal at Manchester City in the final game of the previous season. Barton was able to play European games for Marseille while waiting for his suspension to finish.
He returned to England with apparent reluctance. QPR, in his absence, had been relegated and Barton said he would not play in the Championship. In the event he helped them to promotion and has been one of their better players in this miserable season.
Labrune, who The Independent revealed is seeking to negotiate a loan scheme with Chelsea for their academy graduates, said: "We love Joey here, he left us with fantastic memories, but no, the only market we are interested in from England is the very young player."
Given his age Barton, who was on £65,000-a-week at QPR, will be trying to seek the highest possible wage for what may be the last contract of his career. That evidently rules out Marseille, but the president did give him a glowing reference.
"His reputation didn't stop us from taking him," said Labrune. "This is a club where we give people warm welcomes. His strong personality worked well here. OM is a club where there is a lot more pressure. From the media and the fans - more than other French clubs - therefore we have to sign solid personalities, robust players who are ready for combat and we were happy Joey was like that. We had a super season, we finished second. The way he carried himself on the field and off it here was absolutely remarkable."
BT Sport brings fans exclusively live games from France's Ligue 1 every week as part of a European football line-up that includes the UEFA Europa League, Germany's Bundesliga, Italy's Serie A and Portugal's Premeira Liga
Register for free to continue reading
Registration is a free and easy way to support our truly independent journalism
By registering, you will also enjoy limited access to Premium articles, exclusive newsletters, commenting, and virtual events with our leading journalists
Already have an account? sign in
Register for free to continue reading
Registration is a free and easy way to support our truly independent journalism
By registering, you will also enjoy limited access to Premium articles, exclusive newsletters, commenting, and virtual events with our leading journalists
Already have an account? sign in
Join our new commenting forum
Join thought-provoking conversations, follow other Independent readers and see their replies