Jose Mourinho still under investigation for tax fraud despite Manchester United boss declaring case 'definitively closed'
The Portuguese was in Madrid on Friday morning to appear before a judge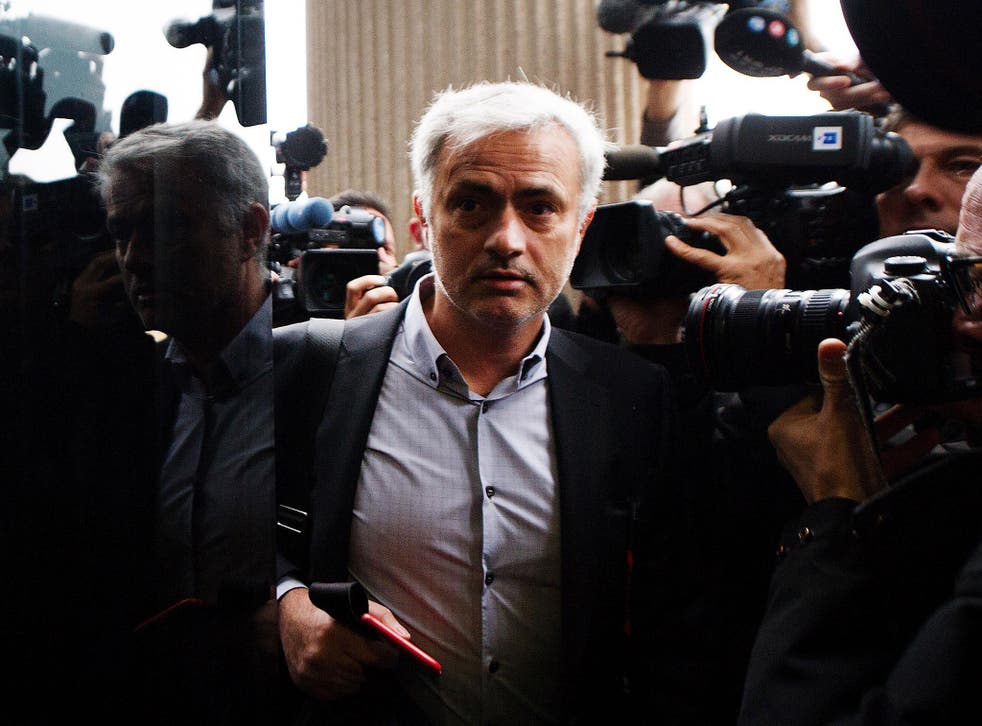 Jose Mourinho remains under investigation for alleged tax fraud despite declaring the case "definitively closed" as he left the court in Madrid on Friday morning.
The Manchester United manager was forced to reschedule training ahead of this weekend's crunch meeting with former club Chelsea in order to attend the hearing in Pozuelo, slightly west of the Spanish capital.
But despite telling the assembled press "I didn't complain, I didn't argue, I paid, I signed the papers," a court spokesman confirmed to AFP that Mourinho remains under investigation and that he did not take questions from Spanish prosecutors in the court room, only his own lawyers.
Mourinho is being pursued over an alleged tax fraud concerning image rights payments during his time as Real Madrid manager. Local prosecutors have accused him of using offshore companies in tax havens, including the British Virgin Islands and Ireland, to conceal earnings. A number of similar cases have been filed against high-profile footballers in Spain, including Cristiano Ronaldo - who played under Mourinho at Real Madrid and shares with him an agent, Jorge Mendes.
After the tax fraud accusations were announced in June, the agency that represents Mourinho, Gestifute, released a statement saying that the coach paid "more than 26 million euros in taxes, with an average tax rate over 41 percent, and accepted the regularization proposals made by the Spanish tax authorities in 2015 regarding the years of 2011 and 2012 and entered into a settlement agreement regarding 2013."
Falcao, Angel Di Maria, Fabio Coentrao and Pepe are among the other Gestifute clients who have been the subject of tax cases over image rights deals as Spain's tax authorities continue to crack down on footballers plying their trade in La Liga.
Lionel Messi, who is not represented by the same agency, also received a multi-million euro fine and a prison sentence - later suspended - over another image rights case.
Register for free to continue reading
Registration is a free and easy way to support our truly independent journalism
By registering, you will also enjoy limited access to Premium articles, exclusive newsletters, commenting, and virtual events with our leading journalists
Already have an account? sign in
Join our new commenting forum
Join thought-provoking conversations, follow other Independent readers and see their replies