John Terry reveals what a Jose Mourinho training session is really like
The former skipper won three Premier League titles under the Portuguese in his two spells at Stamford Bridge and still looks back on the pair's time together fondly
Tuesday 19 December 2017 10:20 Comments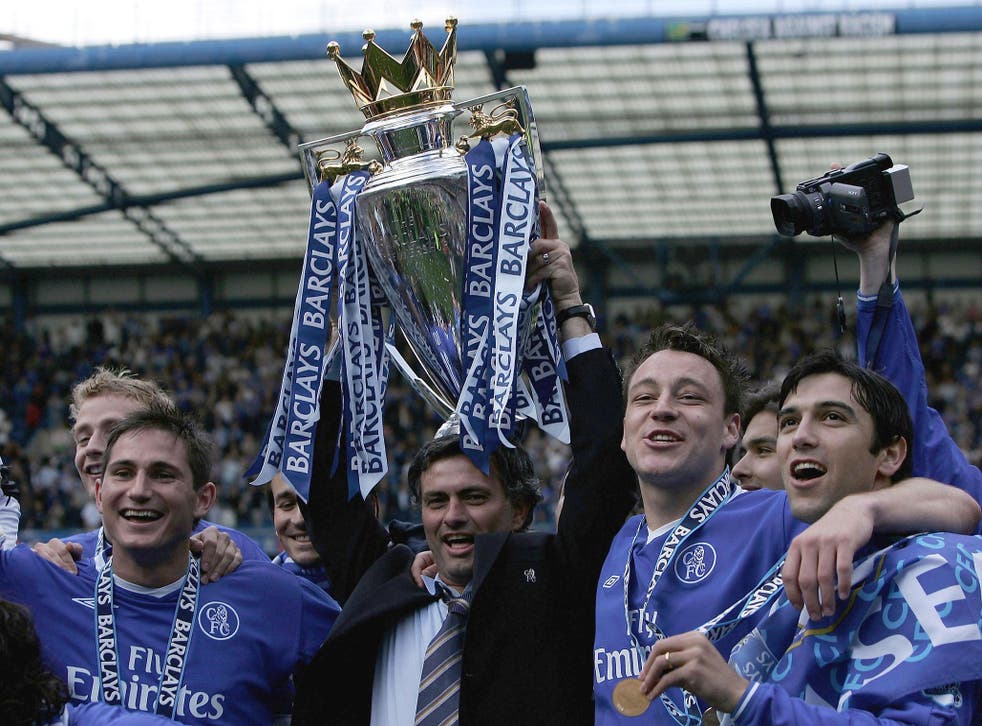 John Terry has lifted the lid on the intense training sessions that made Jose Mourinho such a success at Chelsea.
The former skipper won three Premier League titles under the Portuguese in his two spells at Stamford Bridge as the Blues and their charismatic and revolutionary boss changed the face of the English football landscape.
Terry, now at Aston Villa, enjoyed the best football of his career under Mourinho and spoke glowingly about the impact he had at Chelsea.
13 Premier League transfers that could happen in January

Show all 13
"He was the best manager, and the best coach as well. He did everything," Terry said on Sky Sports Monday Night Football. "He was the first one to come and revolutionise it at Chelsea. He would be the first in, 8am, he'd be the one setting the cones out, and you'd come in as players and he'd be out there, if it was pouring with rain, getting his session organised.
"He brought three young boys in as ball boys, every time the ball went out of play we had a ball back in instantly, and if that was a bad pass, or a bad roll from one of his staff, he would stop the session and go absolutely berserk at one of his staff.
"And to a point, it was pretty embarrassing for them, but his standards were so high, and he demanded from everyone. The players, staff, people inside the medical team, everyone at the football club. He was on everything. His intensity and attention to detail was incredible."
Mourinho arrived in the summer of 2004 and went on to claim the Premier League in his first season as Chelsea swept all before them.
Terry still remembers the Special One's first session at Cobham vividly, the lessons from which are still with him to this day.
"He 100 per cent changed the way I thought about football. In his first session, the lads came in and we thought: 'Wow, that's a proper session', he added. "It was pre-season, and the first thing he said was to get the balls out. And for our generation, it was unheard of to get footballs out in the first pre-season session.
"He said you never see a pianist running around a piano, you see a pianist work on the piano. But we probably covered more distance with the ball than we would have done without it! Psychologically he had us.
"He was the same in the second spell. The intensity, his presence. You felt it there, if someone was messing about in the warm up, or kicking the ball when he was speaking, he'd say: 'When I speak the ball stays still, you listen to me.' He was the boss."
Register for free to continue reading
Registration is a free and easy way to support our truly independent journalism
By registering, you will also enjoy limited access to Premium articles, exclusive newsletters, commenting, and virtual events with our leading journalists
Already have an account? sign in
Join our new commenting forum
Join thought-provoking conversations, follow other Independent readers and see their replies