Jose Mourinho praises 'amazing' Manchester United fans and insists he did not hear racist Romelu Lukaku chant
Portuguese manager says travelling support for United's 1-0 win over Southampton were 'amazing from the first to the last minute'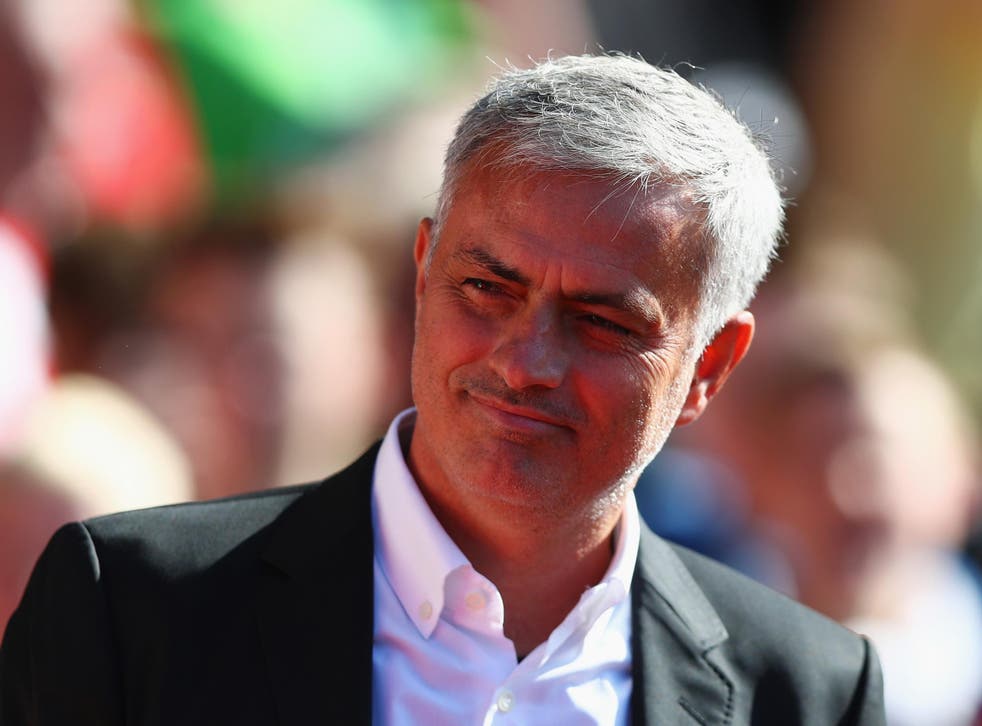 Jose Mourinho has praised the Manchester United fans as "amazing" and insisted that he did not hear the controversial Romelu Lukaku chant during the side's 1-0 win away to Southampton, stating that he only ever notices an offensive opposition song that mentions his name.
The Belgian scored the game's only goal to make it six strikes from six in the Premier League this season and also led to the away support singing the controversial chant that both the club and the player have asked them to stop. The fans then followed that with "we're Manchester United, we'll sing what we want" before moving onto a different song in praise of Lukaku, but Mourinho said he did not hear it.
"I don't understand what the fans sing. The only music I understand clearly is one from my opponents when they tell Mourinho to go to a place. That's the only one I understand. But the only thing I will say is the fans were amazing, the support amazing from the first to the last minute. It's important to have that not when you're winning 3-0 or 4-0 and winning the game, but it's more important when you are defending and are exhausted. The songs? I don't understand them."
Mourinho was sent off at the end of the game for what seemed an accidental collision with the fourth official, but the manager said he didn't really know what it was for.
"I don't know. I don't know. Craig [Pawson] told me to leave, and I left."
Register for free to continue reading
Registration is a free and easy way to support our truly independent journalism
By registering, you will also enjoy limited access to Premium articles, exclusive newsletters, commenting, and virtual events with our leading journalists
Already have an account? sign in
Register for free to continue reading
Registration is a free and easy way to support our truly independent journalism
By registering, you will also enjoy limited access to Premium articles, exclusive newsletters, commenting, and virtual events with our leading journalists
Already have an account? sign in
Join our new commenting forum
Join thought-provoking conversations, follow other Independent readers and see their replies