Jose Mourinho to take charge at Manchester United next week with Louis van Gaal to be sacked on Monday
Van Gaal guided United to the FA Cup on Saturday but it was not enough to save his job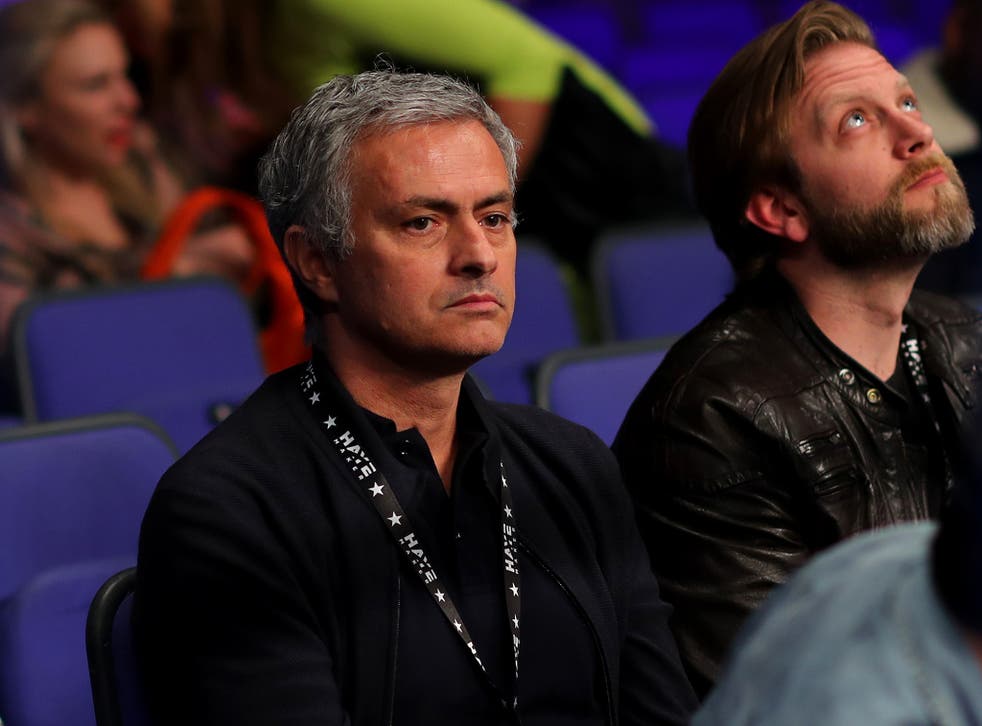 Louis van Gaal's fate as Manchester United manager is set to sealed on Monday, with the club's American owners due to rubber-stamp his departure – two days after winning the FA Cup at Wembley.
Jose Mourinho, the former Chelsea, Real Madrid and Inter Milan coach, is set to take charge at Old Trafford on a three-year deal, but Van Gaal's exit has still to be confirmed by the club.
However, with Joel, Bryan and Avram Glazer all at Wembley to witness the FA Cup Final victory against Crystal Palace, which was sealed by Jesse Lingard's extra-time goal, the three United directors are understood to be planning to resolve Van Gaal's situation at a meeting in London on Monday, which will also involve executive vice-chairman Ed Woodward.
Mourinho, also in London to attend a David Haye fight at the O2 Arena, will take charge of United once Van Gaal's departure is confirmed by the club.
Crystal Palace 1 Manchester United 2 player ratings

Show all 24
Mourinho's first game in charge is likely to be against Borussia Dortmund in Shanghai on June 22 before facing neighbours Manchester City and their new coach, Pep Guardiola, in Beijing three days later.
United are determined to ensure Van Gaal's departure is handled in a dignified manner, with the Dutchman's contract paid up for the remaining year of his contract.
The former Ajax, Bayern Munich and Barcelona coach could yet be offered an ambassadorial role by the club, who have been impressed by the work he has done behind the scenes at Old Trafford.
But after finishing fifth in the Premier League this season, and therefore missing out on the Champions League, United have decided to and replace Van Gaal with Mourinho.
Mourinho to Man United? Louis van Gaal's awkward press conference after their FA Cup win
Van Gaal refused to discuss his future as United manager after the FA Cup final.
"I show you the cup," Van Gaal said. "I don't discuss it with my friends in the media who have sacked me in the past six months.
"You had followed the board? I don't want to talk about leaving the club.
"I'm very proud to be the first after Sir Alex Ferguson to win a trophy for Manchester United. I have made a photograph with him because that is history.
"It is fantastic to win this title for the club, for the fans, and also for me because I now have won the cup in four countries, and not many managers have done that."
Van Gaal insisted that United's extra-time winner, through Lingard, epitomised his team;s spirit in the cup this season.
"In spite of being down to ten players we showed the spirit we shown to this final," he said. "Against Sheffield United at home we scored in the last minute. We fight to the end.
"Against West Ham United, we were behind at home and we scored an equaliser in the last minutes of the game. Then we won away. Again against, Everton in the last minute.
"When you do that on the road to the final and you prove it again with ten against 11. We played more or less with the same team, you can be very proud as a Manchester United manager and fan."
Register for free to continue reading
Registration is a free and easy way to support our truly independent journalism
By registering, you will also enjoy limited access to Premium articles, exclusive newsletters, commenting, and virtual events with our leading journalists
Already have an account? sign in
Register for free to continue reading
Registration is a free and easy way to support our truly independent journalism
By registering, you will also enjoy limited access to Premium articles, exclusive newsletters, commenting, and virtual events with our leading journalists
Already have an account? sign in
Join our new commenting forum
Join thought-provoking conversations, follow other Independent readers and see their replies