Jose Mourinho taking the pragmatic approach to choosing between Petr Cech and Thibaut Courtois in the Chelsea goal
Mourinho said he will try to "stimulate" whoever ends up No 2
Sam Wallace
Friday 15 August 2014 15:37 Comments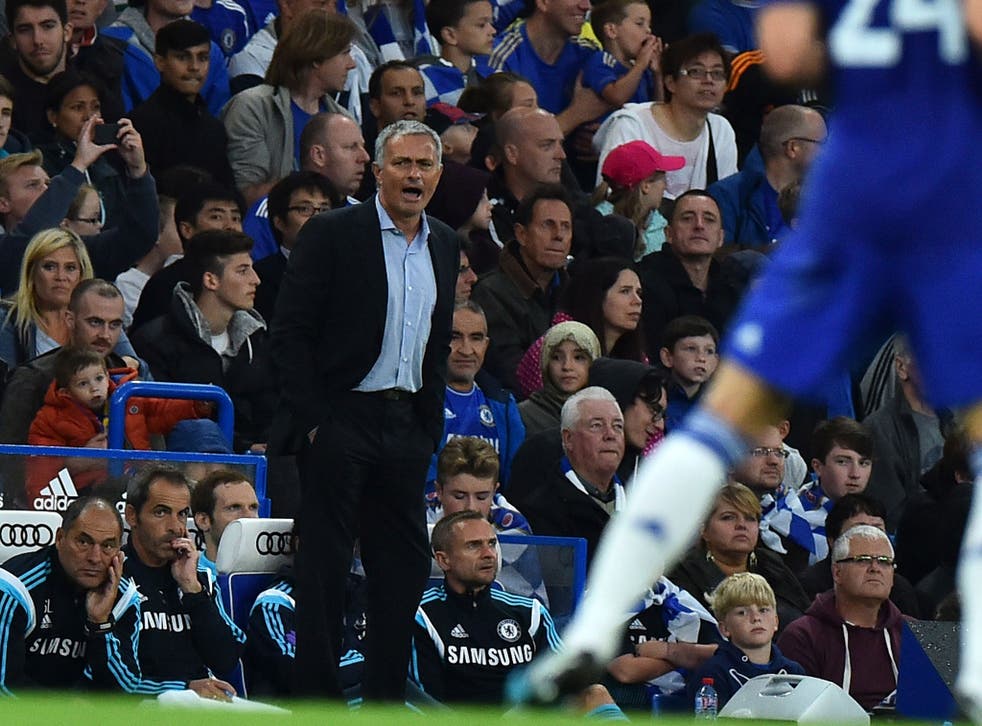 Jose Mourinho says he has taken the emotion out of his goalkeeper selection decision between Petr Cech and Thibaut Courtois. which he will deliver to his players at a team meeting on Sunday.
The Chelsea manager, whose side face Burnley on Monday night, will tell his players the starting XI at a team meeting at the training ground a day before the first Premier League game of the season, with the prospect that Courtois will take over from Cech, a fixture in the team for the last decade.
Mourinho said today that he will not confine whichever goalkeeper is left out to the occasional Capital One Cup tie, but instead will try to "stimulate" his No 2 with opportunities.
Mourinho said: "During the season if one is first choice, I have to stimulate the other one. I cannot have one of these two incredible goalkeepers on the bench waiting for a Capital One Cup game. I have to stimulate the competition and praise the top goalkeeper who is not my first choice. [Otherwise] the best way for me work is to think in a pragmatic way. Forget all the emotions around the situation and just decide what I think is best for the team.
Earlier he said of the decision: "It is not easy. No manager is happy to see a player who is not in a happy or comfortable situation. It is not easy for me. I like to see happy people. I am not happy when people are not happy. I can understand for a top goalkeeper who can play in any club in the world … one of them is going to be on the bench.
"For Chelsea it is a great situation. For me as a manager thinking in a pragmatic way it is to have the best goalkeeper on the field."
Both goalkeepers have just two years left on their contract. Asked whether Cech could potentially leave if he misses out, Mourinho said: "And vice versa, if Petr plays, Courtois could think about leaving. At the moment they are working well. We are so happy to have them both. I prefer to analyse it from that perspective."
Mourinho conceded that in this, the second season of his second spell at the club, his team were "title contenders".
"The reality is I'm very happy with my squad and my club," added the Portuguese. "The structure that supports me did fantastic work. I think I was good in the explanation of my needs, because the club was fantastic the way they were fighting to give me what I needed.
"My squad is very good, not perfect, but it's very good. We have finally also in the squad a significant number of young players who in the next couple of years will be considered home grown which is very important for Chelsea because in the last years it was only John Terry."
Register for free to continue reading
Registration is a free and easy way to support our truly independent journalism
By registering, you will also enjoy limited access to Premium articles, exclusive newsletters, commenting, and virtual events with our leading journalists
Already have an account? sign in
Join our new commenting forum
Join thought-provoking conversations, follow other Independent readers and see their replies