Jose Mourinho wants Wayne Rooney to be treated like a 'normal guy' after Manchester United record
Rooney receives the Football Writers' Lifetime Achievement Award on Sunday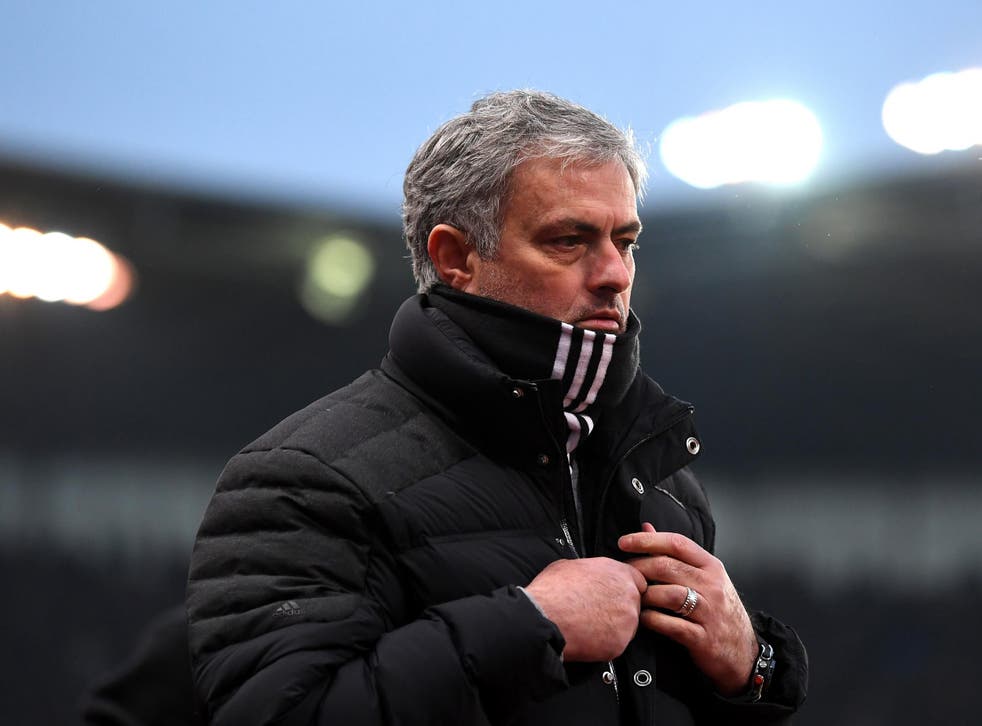 Having seen Wayne Rooney break the Manchester United goalscoring record, Jose Mourinho said he hoped his captain could now be treated as "a normal guy".
Mourinho admitted that all the talk of overtaking Sir Bobby Charlton's record of 249 goals for Manchester United had gone on far too long and may have affected Rooney's form. His 250th goal for the club that earned a 1-1 draw at Stoke was only his fifth of the season and his first in the league since August.
However, it was a classic, beautifully-taken Rooney goal, a free-kick delivered from an angle at the edge of the area that was precisely aimed at the corner of Lee Grant's net. "You should talk about Wayne's record today and tomorrow and then finish," said Mourinho. "Let him be a normal guy, a legend in the history of our club and English football. The record is in his pocket and now we just want him to be a normal player and score more goals.
"I think the talk of the record has been going on for too long, since the beginning of the season. I know it is an amazing record, something not to forget. I think he gets your award – the Football Writers' Lifetime Achievement Award. It comes at a beautiful moment. You couldn't have chosen a Sunday better than this one to give it to him but now the moment is gone."
Rooney's goal came at a good moment, deep in stoppage time when Manchester United appeared on the verge of dropping points after dominating the game – which is precisely what they did when Stoke came to Old Trafford in October.
"His goal was astonishing because sometimes I am on the bench and I am tired of seeing my team play so well, create so many chances and not score," said Mourinho. "I have said for a long time that we will score every chance in the match and go home with six or seven in the basket.
"The reality is that this day never happens and we struggle to score goals. Here, we risked losing the match by scoring in our own goal and we had to wait until minute 90-something to equalise. Despite a phenomenal unbeaten run and an amazing empathy between the team and the fans we lost two points."
Part of Mourinho's frustration is that they have not lost since October and yet Manchester United are still entrenched in sixth position, 11 points behind Chelsea who have a game in hand. "Of course, I am frustrated," he said. "I am on the bench and you see your team missing chances, the goalkeeper saves, the ball hits the post and the opposition defend with everything. Stoke started strongly and they defended with great emotion, great aggression. They did everything to try to defend their goal."
Join our new commenting forum
Join thought-provoking conversations, follow other Independent readers and see their replies