Charlie Daniels and Alfie Mawson first Premier League players to commit to Juan Mata's Common Goal
Daniels and Mawson have both joined Mata and a number of players in pledging to donate at least 1 per cent of their Premier League salaries to high-impact football charities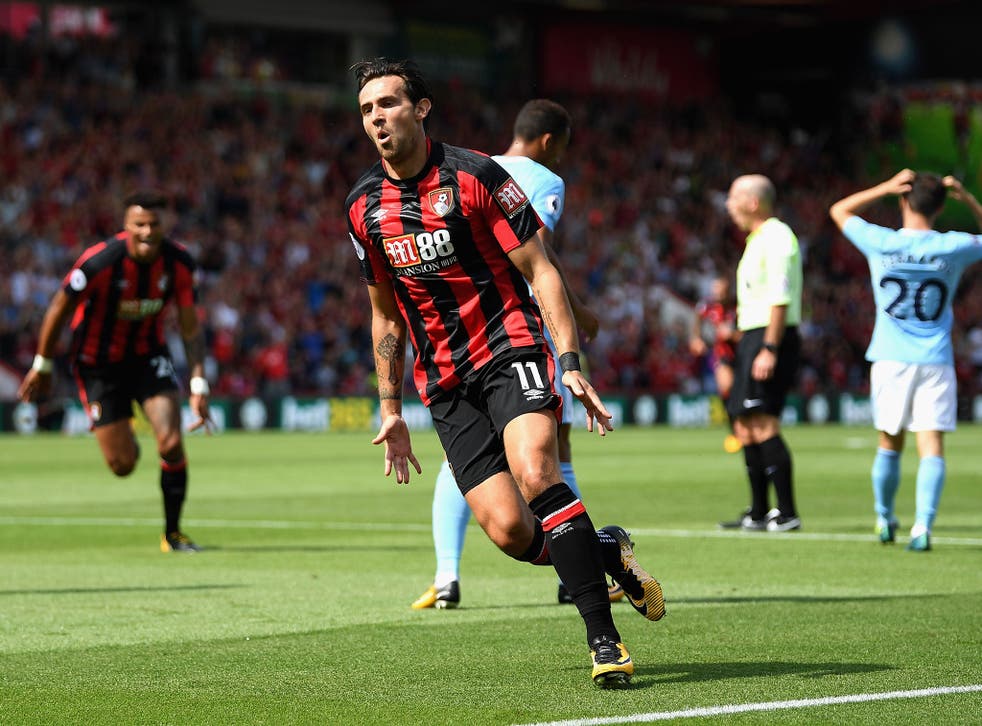 Bournemouth left-back Charlie Daniels and Swansea centre-back Alfie Mawson have become the first Premier League players to commit to Juan Mata's Common Goal charity project.
Daniels, 31, and Mawson, 23, have both joined Mata and a number of professional players in pledging to donate at least 1 per cent of their Premier League salaries to high-impact football charities around the world.
Juventus defender Giorgio Chiellini and Bayern Munich's Mats Hummels have already joined the initiative, as have USA Women's internationals Megan Rapinoe and Alex Morgan.
Daniels has been ever-present at Bournemouth through the club's rise from League One to the Premier League, and said it "seems right" to give back to society.
"I've experienced pretty much everything that you can live as a player in England, maybe that's why I'll never forget where I've come from," Daniels said.
"Football is such an important part of my life, as it is for so many people in this country. It just seems right that our national sport gives something back to society. Common Goal is the most effective and long-lasting way for players to make a difference.
"If my pledge can help spread the idea of Common Goal, especially among the younger players, then it will be one of the proudest achievements of my career."
Mawson, who joined Swansea last year, has also experienced the full panorama of English football. "It was only a few years ago that I was playing non-league and helping out my Dad at the weekends with his market stall," he said.
"I'm now at a great place and I want to concentrate 100 per cent on my football. I don't want to cause any fuss or anything, but joining Common Goal allows me to focus on my career while forming part of something that can really help transform lives of those less fortunate. It's a good thing for football."
Juan Mata welcomed his first English Common Goal teammates: "I've been speaking to several English players who have shown an interest in Common Goal and it's brilliant that Charlie and Alfie are the first players to make the pledge. They are both top Premier League players and their commitment is a great step in the evolution of Common Goal."
Common Goal is run by the Berlin-based organisation streetfootballworld, which invests in more than 120 football-based charities in 80 countries.
Register for free to continue reading
Registration is a free and easy way to support our truly independent journalism
By registering, you will also enjoy limited access to Premium articles, exclusive newsletters, commenting, and virtual events with our leading journalists
Already have an account? sign in
Register for free to continue reading
Registration is a free and easy way to support our truly independent journalism
By registering, you will also enjoy limited access to Premium articles, exclusive newsletters, commenting, and virtual events with our leading journalists
Already have an account? sign in
Join our new commenting forum
Join thought-provoking conversations, follow other Independent readers and see their replies