Liverpool manager Jurgen Klopp full of admiration for Neil Warnock ahead of Cardiff City meeting
Klopp's Liverpool have the chance to go clear at the top of the Premier League with Man City not playing until Monday night's mouthwatering fixture against Spurs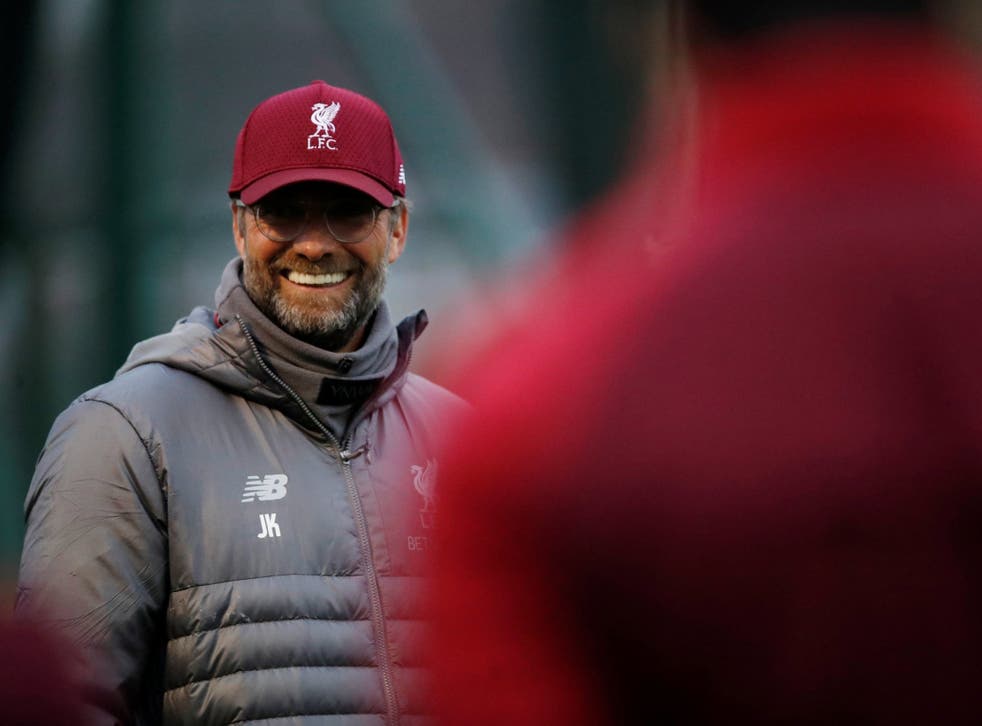 Neil Warnock has had his moments with Liverpool managers, not least his long-running feud with Rafa Benitez when the Spaniard picked a weakened team against one of his relegation rivals, but when the Cardiff City manager brings his side to Anfield on Saturday he will find the current occupant of the Anfield manager's office has only admiration for his long career in the game.
Klopp's Liverpool have the chance to go clear at the top of the Premier League with Man City not playing until Monday night's mouthwatering fixture against Spurs.
But the German is taking nothing for granted against Warnock's men – fresh from their first victory of the season against Fulham last weekend – even if the Cardiff manager himself said it "would be virtually impossible" for his side to break Liverpool's 25-match unbeaten home run in the league.
Liverpool vs Red Star – Champions League player ratings

Show all 22
"It would be so cool if that was the truth, but it's not and they will try everything," laughed Klopp. "He is one of the most experienced managers in the world of football, and so successful in the past it's unbelievable.
"Since I'm here, my respect for the Championship grows every day, it's such a difficult league and he looks like he could do what he wants and get promoted. Unbelievable achievements. I am really looking forward to meeting him. I have heard a lot about him, and he's obviously vocal-wise very talented!"
Warnock himself has suggested he's "not everybody's cup of tea" but Klopp has no problem with that. "Probably a bit like me?! He looks like a character, a very emotional and lively person. I saw the final period of the Championship last year, and it was impressive how they did it."
Klopp received some inside information on Cardiff's style in pre-season from Liverpool midfielder Marko Grujic, who played on loan in Warnock's promoted side last season.
"Last week for sure gave them a boost, 100 per cent, but before that they were not bad. The games they lost were pretty close, they could have got different results. They deserve all our respect and they will get it.
"This game is a challenge. Do we have to talk about who should win the game? It should be Liverpool, but football is football. There are a lot of moments where they could make the difference; in the challenges, with formation, set-pieces."
While set-pieces might be viewed as a possible avenue of success for Cardiff, it is actually Liverpool who lead the Premier League with six goals from those situations after Klopp put extra emphasis on it this season.
"That's what we try to do week in and week out. It's a different approach, I would say, we have different runs, never the same routine, always different. We put more focus on it, that's all.
"Did we really score more goals than Cardiff from set-pieces? They are creative, really strong, 100 per cent concentrated in each of them, long throw-ins coming from nearly everywhere, they have two or three with that, and that makes it really difficult. That makes this game so interesting."
Liverpool will be without the injured Jordan Henderson and Naby Keita once again though £43m summer signing Fabinho impressed many with his display in the Champions League victory against Red Star Belgrade.
Klopp said: "I heard people were quite excited about the performance of Fabinho especially. I can imagine that. It was really good, but he is still a young fella and he still can improve. I don't want to make the performance smaller than it was, it was really good and I was happy for him."
If James Milner doesn't start, the team will once again be led by Virgil van Dijk and Klopp revealed how the Dutch defender came to be third in line to the Reds' captaincy.
"It was not my decision. I decided Hendo and Milly would stay (captain and vice-captain). That was logical and it would have been like that if we had voted, and then I said for the next two, the players can vote. And now we have the two Dutch guys. The team decided number three and four would be Virgil and Gini Wijnaldum.
"If somebody would have told me as a German that two Dutch guys would have such an important role in my life! No, that was the players' decision."
Van Dijk is likely to be partnered by Joe Gomez in the centre of a defence which has conceded only a club-record three league goals in the opening nine games although Klopp declined to confirm suggestions the club will reward the young defender with an improved contract for some sparkling displays.
"I remember when I came in and everybody told me about him. I knew him but not really well, and everybody told me how good he was when he came to Liverpool.
"I watched the games back from before I came in, and he played mostly as a left-back, and it was good but not that you would say 'that will change the football world'. Then he got the injury and he has had to fight back. It took a while.
"Now seeing him full of confidence, and being really fit. I know what they were talking about when they told me how good he was, and much more importantly how good he is. He has a big future here at Liverpool, no doubt about that."
Join our new commenting forum
Join thought-provoking conversations, follow other Independent readers and see their replies