'Kevin Ball is exactly the kind of manager that my old team needs,' says Jordan Henderson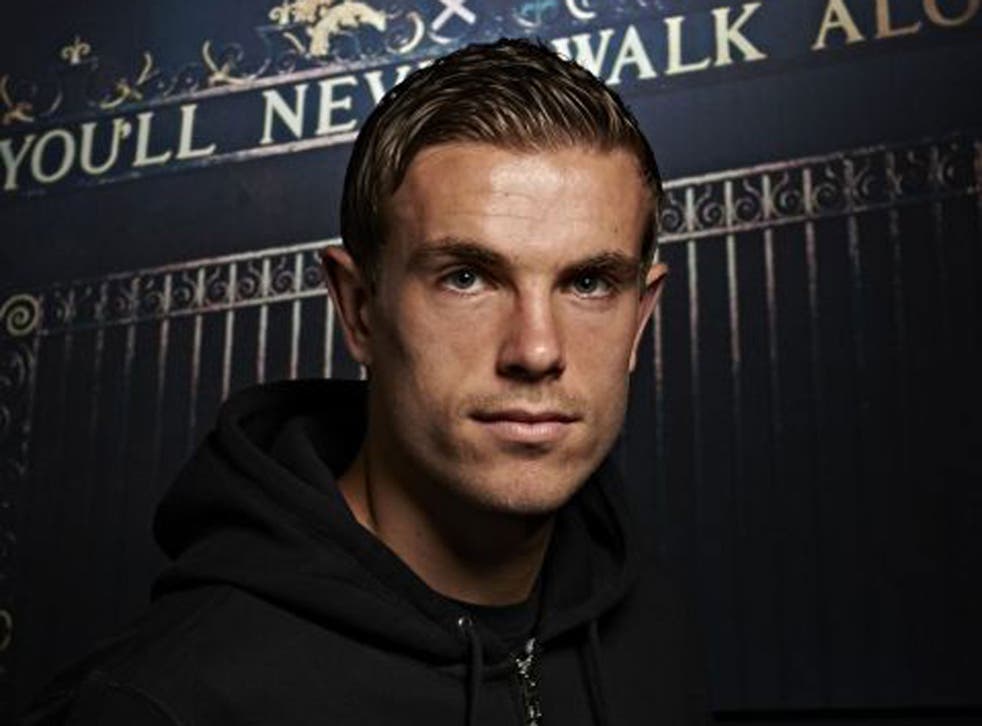 However mixed a reaction he may receive from his former fans at Sunderland today, Jordan Henderson knows there will be a warm welcome from the club's temporary manager. It will be mutual. Kevin Ball, who has been tasked with calming the waters after the storm-tossed era of Paolo Di Canio, was something of a mentor to the Liverpool midfielder in his early days at the Stadium of Light, as Henderson fondly recalled in the build-up to this afternoon's game.
"He was my manager when I went from school into full-time, up to the Under-18s," he said, with no trace of Scouse diluting the Wearside accent. "He was brilliant for me personally. He really taught me a lot in the years I worked with him. That's when I really started learning the game and he helped me do that. I owe a lot to him, he was a massive influence on me."
The relationship has continued in the two years since Henderson moved to Merseyside. The pair still talk and text, and Ball "will tell me if I'm doing good or bad". Once today's game is out of the way, Henderson hopes his old club pick themselves up off the Premier League floor and he would be delighted if Ball became manager permanently.
"He loves Sunderland. He's got Sunderland in his blood. He can definitely get them motivated. He'll want them to play as well. When we were coming through, a lot of people looked at Kevin Ball like he was [just] a fighter, a battler, a warrior on the pitch. As a manager he's all of that but he wants his teams to get the ball down and play good football.
"He did that with the Under-18s and I'm sure he'll be no different with the first team. He'll have a lot of respect from the players so I think he definitely could do it. It's someone like him that they need. I hope he does really well. My family still go to games and they have been disappointed of late."
That family found their loyalties divided right from the start after Henderson's transfer to Liverpool for an eye-watering £20 million. No sooner had the deal been done in June 2011 than the fixtures came out, sending Sunderland to Anfield as his first opponents.
"It was a little bit strange, but you have to deal with situations like that," he said of what turned out to be a 1-1 draw, followed by a 1-0 defeat in the away game, again to a mixed reception from Sunderland supporters: "I thought they were quite good but you're always going to get some that disagree. My family understand that so it's not difficult for them. It's a game of football and I'll be focusing on that and concentrating on getting a good result."
Liverpool had several of those to start the season, compensating for Henderson's disappointment at the unexpectedly feeble display of the England Under-21 team he captained at the European Championship last summer.
That hardly enhanced his prospects of adding to five senior caps, for which he must now rely on a series of impressive performances alongside Steven Gerrard in Liverpool red.
In the Capital One Cup defeat by Manchester United last week, Henderson began as a wing-back in what he felt was a successful 3-4-1-2 formation, the most encouraging aspect of it being the way in which Luis Suarez slotted straight back into the side alongside Daniel Sturridge after five months' absence.
"I think he's dealt with it [the 10-game suspension] brilliantly, he's been great in training, worked hard every single day even when he couldn't play," Henderson said. "He's a world-class player and for his first game in a while I thought he was top-drawer.
"Everybody just tries to blow up what they've seen in games but in terms of training and on a personal level he's been brilliant."
Not one to hog the spotlight, the former Mackem boy will be delighted for it to shine this afternoon on Suarez; and on the Sunderland dug-out too.
Sunderland v Liverpool is on Sky Sports 1 today, kick-off 4pm
Jordan Henderson appears in EA SPORTS FIFA 14, available to buy now on Xbox 360, PS3 and PC from Game.co.uk. Get involved in the most popular mode in FIFA and start your Ultimate Team at: www.easports.com/uk/fifa/play
Register for free to continue reading
Registration is a free and easy way to support our truly independent journalism
By registering, you will also enjoy limited access to Premium articles, exclusive newsletters, commenting, and virtual events with our leading journalists
Already have an account? sign in
Register for free to continue reading
Registration is a free and easy way to support our truly independent journalism
By registering, you will also enjoy limited access to Premium articles, exclusive newsletters, commenting, and virtual events with our leading journalists
Already have an account? sign in
Join our new commenting forum
Join thought-provoking conversations, follow other Independent readers and see their replies