Leicester City manager Nigel Pearson swears at journalist after Hull stalemate
The Foxes are in danger of being cut adrift at the bottom of the Premier League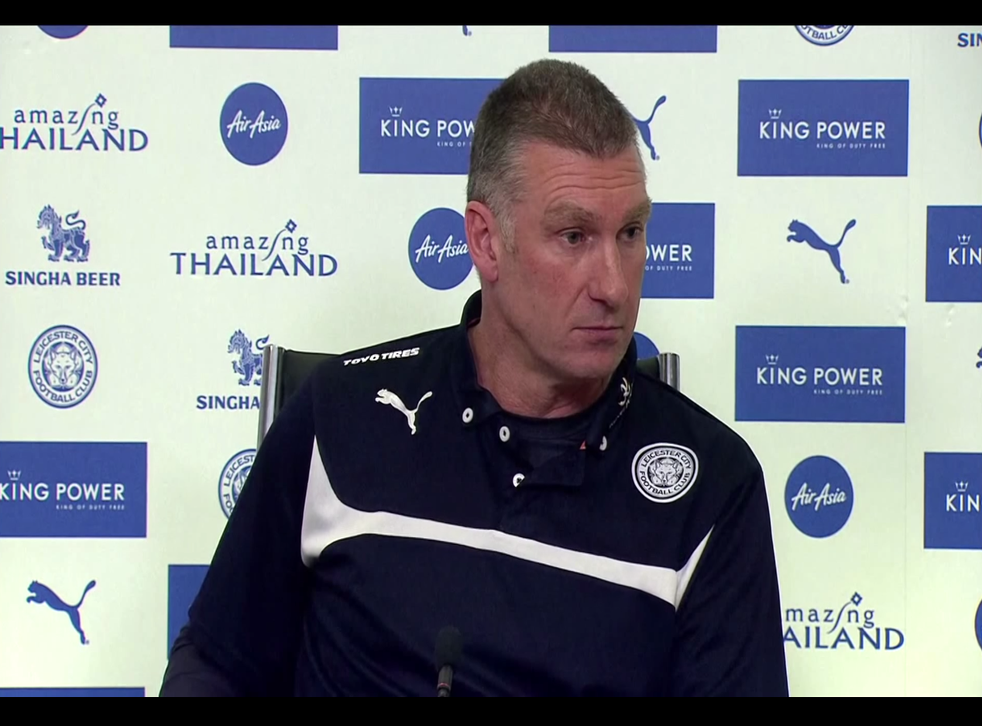 Leicester City manager Nigel Pearson was back in the headlines this weekend after appearing to call a journalist a 'pr***' after the 0-0 draw with Hull City.
The Tigers escaped the King Power Stadium with a valuable point despite playing with ten men for 18 minutes in a result which further casts doubt over Leicester's ability to avoid the drop.
Pearson's side were booed off the pitch and are rooted to the bottom of the Premier League table, seven points adrift of safety, with just ten matches remaining.
The reporter in question asked if the former Southampton boss believed his players had unfairly circled the referee to try and influence his decisions.
It immediately irritated Pearson, who responded with an abrupt 'no', before querying how many times the journalist had seen Leicester this season.
The tension rose further, however, when the reporter asked if the season was "waxing away" for the Foxes, appearing to spark a series of swear words.
"Waxing away? F****** hell, my arse," Pearson said before getting up from his seat.
Leaving the press conference just moments after it had begun, the 51-year-old was then reportedly heard muttering "pr***".
Earlier in the campaign, Pearson was fined £10,000 and given a one-match touchline ban after telling an abusive supporter to "f*** off and die."
Following a bizarre tangle with Crystal Palace midfielder James MacArthur, during a 1-0 defeat to the Eagles last month, Pearson was then reportedly 'sacked' before being reinstated just hours later.
In the days which followed, he then entered an ill-advised war of words with Match of the Day presenter and Leicester legend, Gary Lineker, having been criticised by pundits on the programme.
Register for free to continue reading
Registration is a free and easy way to support our truly independent journalism
By registering, you will also enjoy limited access to Premium articles, exclusive newsletters, commenting, and virtual events with our leading journalists
Already have an account? sign in
Register for free to continue reading
Registration is a free and easy way to support our truly independent journalism
By registering, you will also enjoy limited access to Premium articles, exclusive newsletters, commenting, and virtual events with our leading journalists
Already have an account? sign in
Join our new commenting forum
Join thought-provoking conversations, follow other Independent readers and see their replies