Leicester City are Premier League champions scarf sold outside King Power Stadium
Are the league leaders tempting fate?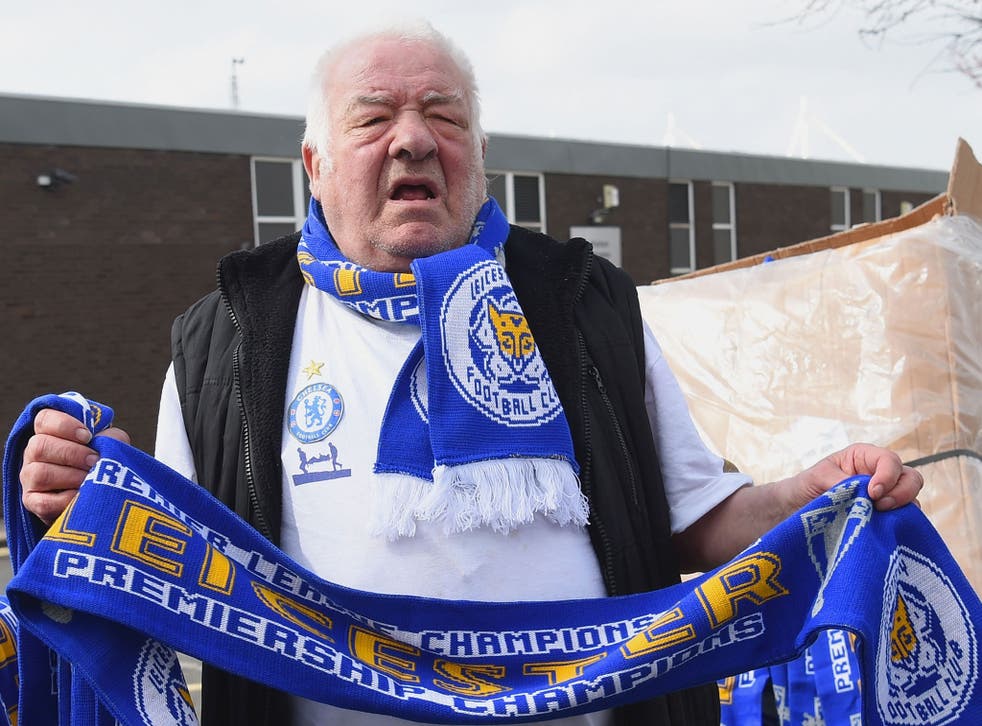 Leicester City are now seven points clear at the top of the Premier League and nearly everyone is backing the minnows to defy the pre-season odds of 5000/1 and go on to win the title.
While most fans of the Foxes still can't quite believe what's happening this season - it seems some are beginning to think they can actually do it. And for them there's a scarf.
Sellers outside the King Power Stadium for Sunday's match with Southampton were selling scarves proclaiming Leicester as champions. In the club's colours of blue, white and yellow, the neck warmers read 'Premier League champions' and 'Premiership champions'.
How well they were selling before kick off wasn't clear - some fans were surely steering clear, not wanting to tempt fate. However their 1-0 win over Southampton, which extended their lead over second place Tottenham, might have been enough to convince a few more to purchase one.
The Foxes now need just 12 points from their final six games to be mathematically certain of winning the league.
Join our new commenting forum
Join thought-provoking conversations, follow other Independent readers and see their replies