Leicester considering Thailand return despite last pre-season tour ending in disgrace
Vice-chairman Aiyawatt Srivaddhanaprabha says the club are considering a return and reveals he is considering acting on plans to increase the capacity of the King Power Stadium
Steve Madeley Comments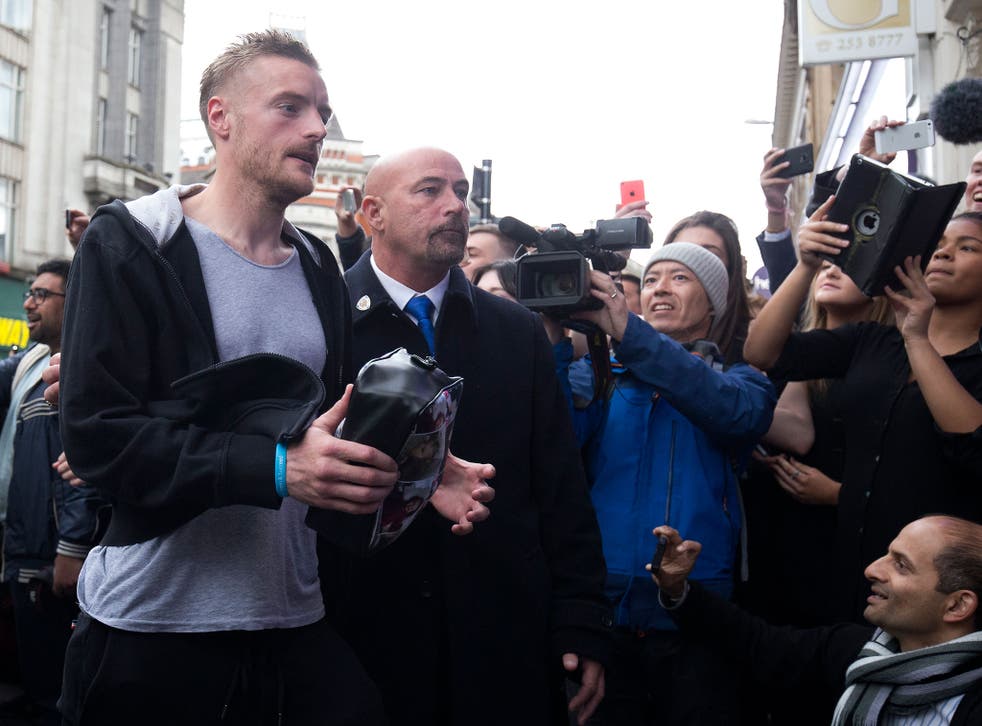 Leicester City could return to Thailand this summer as surprise Premier League champions despite their last trip to the country ending in disgrace.
The club's Thai owners are considering a return trip for Claudio Ranieri's side and vice-chairman Aiyawatt Srivaddhanaprabha believes the players will receive a heroes' reception.
That is despite the controversial end to last summer's post-season goodwill trip, which led to the sackings of three young players following a club inquiry.
They were investigated for allegedly racially abusing women while filming a sex act.
James Pearson, son of then-manager Nigel, was sacked along with Tom Hopper and Adam Smith, and the saga is believed to have been a factor in Pearson Senior's departure less than two weeks later.
His exit cleared the way for the surprise appointment of Claudio Ranieri, who has since stunned football by leading Leicester to the most unlikely title success in Premier League history.
That has raised their profile in Thailand, the homeland of Aiyawatt and father Vichai, the Leicester owner, and the vice-chairman believes the players would be stunned by their rocketing profile.
"I want them to see the Thai people and how welcome they are," said Aiyawatt.
"They are massive now and they want to say thank you to the Thai fans.
"The players need privacy as well, but I've talked to them and they know they need to treat everyone well.
"You are popular, that is great, and people come to see you because they admire you and they want to talk to you.
"They will talk to you like you're their son, so you must be proud and enjoy and just think don't about the privacy time."
The shock loss of Pearson after he oversaw last season's 'great escape' from relegation led to an equally unexpected decision to appoint Ranieri.
Aiyawatt said: "I understood the situation but it happened. We have to fight the right way for the club so I had to make the decision (to remove Pearson).
"We believed in Claudio. We felt he wanted to be a success. I know everyone wants to be a success but he was the right guy with the plans, the right guy who said what we wanted to hear.
"That is very important when we interview someone.
"He answered everything very clearly, said why he failed in Greece, why things happened in the past.
"I love his character and the way he talks. And now you have seen how he takes the pressure off everyone and the club. He knows how to manage that well."
Ranieri's work will be rewarded on Saturday afternoon when Leicester are presented with the Premier League trophy in front of a sell-out crowd at the King Power Stadium, with tickets changing hands for thousands of pounds.
Leicester have plans in place to add an extra 6,000 seats by building an extra tier to the stadium's East Stand, and Aiyawatt has not ruled out putting the proposals into action.
"I have to see the feasibility. The plan is there already.
"Today we are champions of Premier League but when we were in the Championship I had to find the fans to come!
"I want to see the numbers first. I want to work with the numbers, not just think that now 'Oh the demand is here, we have to build a new stadium or extend.'
"Let's see."
Leicester City season player ratings: The history makers

Show all 12
Before the trophy presentation, Leicester must take on Everton and look to avoid a repeat of 2014, when they infamously celebrated hard after winning the Championship and lost their next game 4-1 to Brighton.
"Somebody told me about that," smiled Ranieri.
"If it happens again I will kill them with my bare hands."
Register for free to continue reading
Registration is a free and easy way to support our truly independent journalism
By registering, you will also enjoy limited access to Premium articles, exclusive newsletters, commenting, and virtual events with our leading journalists
Already have an account? sign in
Join our new commenting forum
Join thought-provoking conversations, follow other Independent readers and see their replies