Liverpool news: Aaron Cresswell reveals devastation after Anfield snub ahead of England debut
Following his call-up to the Gareth Southgate's England squad, the Hammers full-back speaks about his Liverpool rejection from over a decade ago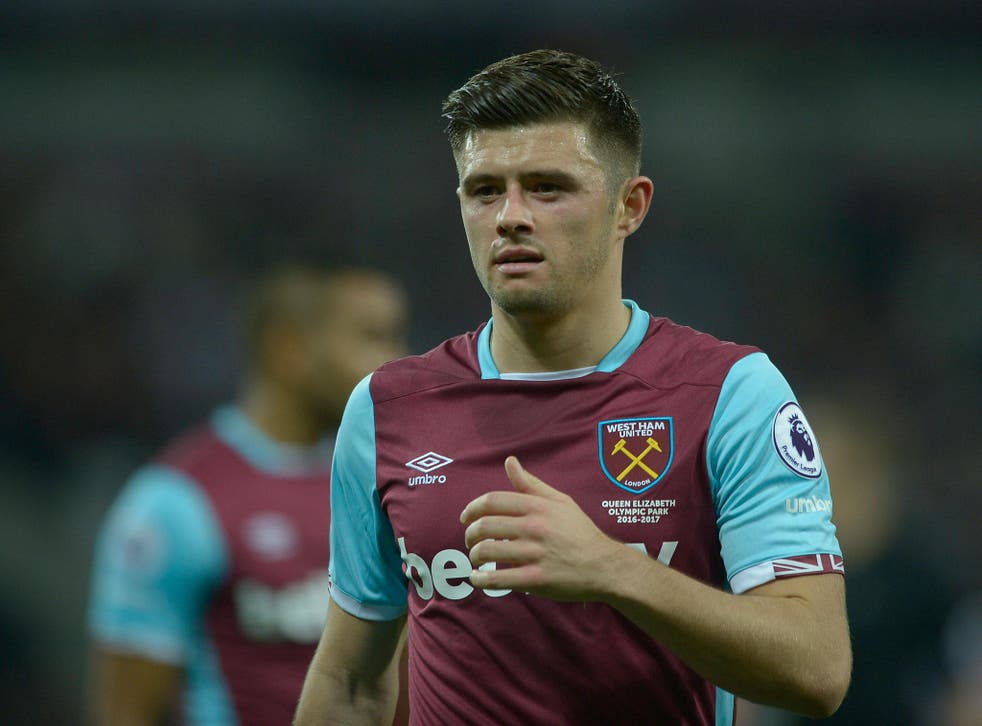 Aaron Cresswell has revealed how he fought back from the devastation of being released by his childhood club, Liverpool, at the age of 15 to finally earn a call-up to the England squad via years plying his trade in the lower leagues.
The West Ham full-back has been a revelation since arriving at the club in 2015 and his form over the last couple of seasons for the Hammers has finally been rewarded with national recognition following his call-up to the England squad by interim boss Gareth Southgate.
Cresswell's path, however, is full of heartache and years battling his way up the footballing ladder, mirroring similar journeys to fellow England stars Jamie Vardy, Adam Lallana and Dele Alli.
However, over a decade ago, Cresswell's ambitions of even becoming a footballer were left in tatters. Growing up in Liverpool, Cresswell had his dream of playing for his hometown club cruelly snatched away from him as a teenager after a two year spell at Anfield.
"My dad told me in the car," Cresswell said.
"I couldn't get my head around it at first. They pull the parents to one side and tell them, 'It's not to be but it's not the end'. I was devastated. As a kid, you are in a bubble of playing for Liverpool. It was all I had done for two years and I had enjoyed it so much. It wasn't about a job, or thinking, 'I won't make it'. It was about playing for the club I supported. Everyone around me was a Liverpool fan. It was just purely for the love of football.
"My dad said, 'It is not the end of the world. Go back with your mates. Just play with a smile on your face and enjoy it'. That's what I did. I went back with the lads."
Following an enjoyable stint playing with friends for a Sunday League team at Wood Lane, Cresswell was spotted by Tranmere Rovers scouts. The cultured full-back stayed at the club for three years before taking the next step up to the Championship with Ipswich Town.
Premier League round-up: Liverpool hit six and Chelsea thrash Everton
Cresswell asserted himself as one of the best left-backs in English football's second tier during his three-year spell at Portman Road before alerting the attentions of West Ham United.
The Liverpool-born defender rapidly became a fan favourite under Sam Allardyce and Slaven Bilic at Upton Park and in 2015 picked up the club's Hammer of the Year and Players' Player of the Year awards. Cresswell believes his success in the top flight is a result of getting the necessary game time in the lower leagues.
"If it was my kid, I would always advise them to go on loan," he added.
"The lads you are playing with are on nowhere near as much as those in the Premier League; they have got a mortgage to pay, bills to pay and the win-bonuses add up. It really means something rather than the kids playing under-21 football.
"When you see the likes of Chelsea, Arsenal, Man City and Man United, there are not many English players coming through. It gets tougher every year, with clubs going scouting around the world, rather than the way it was 20 years ago, when they didn't have this money and it was all about producing your own. Will they put a 17-year-old in when they can spend £30 million or £40 million on someone abroad who has done it in another league? I don't think it is going to change."
With extensive scouting networks in place at many Premier League clubs, English players are being forced to adapt and look for a different route into the professional game. Cresswell's journey is becoming all too familiar and his impressive development has culminated in an England call-up for upcoming games against Scotland and Spain – an honour in which the Hammers defender is 'proud' to accept.
"I can't wait to be part of it," he says. "I just want to enjoy the experience and do my best in training and, if I can do that, then I hope I can achieve my dream of pulling on an England shirt, which is what I've wanted to do ever since I started playing football as a little kid in Liverpool."
Join our new commenting forum
Join thought-provoking conversations, follow other Independent readers and see their replies