Liverpool fan protest: Reds supporters stage mass walk out over ticket price increase
The Merseyside club plan to charge £77 for some match day tickets next season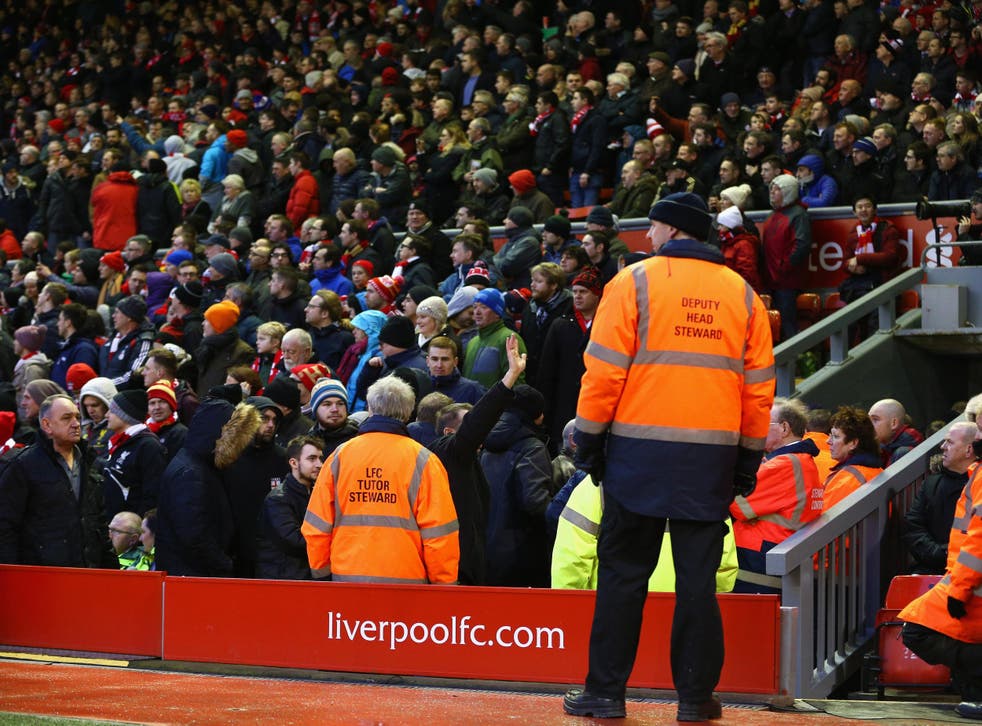 Liverpool fans furious at the club's ticketing structure for next season went through with their threat to vacate Anfield during the Premier League match with Sunderland.
Kopites waved black flags before kick-off in a demonstration against plans to increase Category A ticket prices to £77 following the opening of the new Main Stain in the summer.
As part of the protest, members of the Reds faithful exited their seats on the 77th minute and chanted: "Greedy b******s, enough is enough."
Ian Ayre, the Liverpool chief executive, has been forced to defend the new pricing system in recent days, insisting 64% of tickets will either be frozen or decrease year-on-year.
But supporters were not won over by Ayre's comments and maintain that poorer fans are being priced out of following their local club.
"No-one is being priced out of the stadium," he said on Friday. "There is a seat for everyone at the right price."
Season ticket prices will now range from £685 (£36 per game) to £1,029 (£54 per game). The extension to Anfield will increase the capacity by 8,500 but around half of those seats are set to be offered for corporate hospitality.
Since the protest started, Liverpool conceded a two-goal lead and drew 2-2 with Sam Allardyce's men.
Register for free to continue reading
Registration is a free and easy way to support our truly independent journalism
By registering, you will also enjoy limited access to Premium articles, exclusive newsletters, commenting, and virtual events with our leading journalists
Already have an account? sign in
Register for free to continue reading
Registration is a free and easy way to support our truly independent journalism
By registering, you will also enjoy limited access to Premium articles, exclusive newsletters, commenting, and virtual events with our leading journalists
Already have an account? sign in
Join our new commenting forum
Join thought-provoking conversations, follow other Independent readers and see their replies