Why Liverpool's defeat at Swansea was anything but 'typical Liverpool'
It was the sort of defeat many expect Jürgen Klopp's side to fall to, but not one we have seen too often this year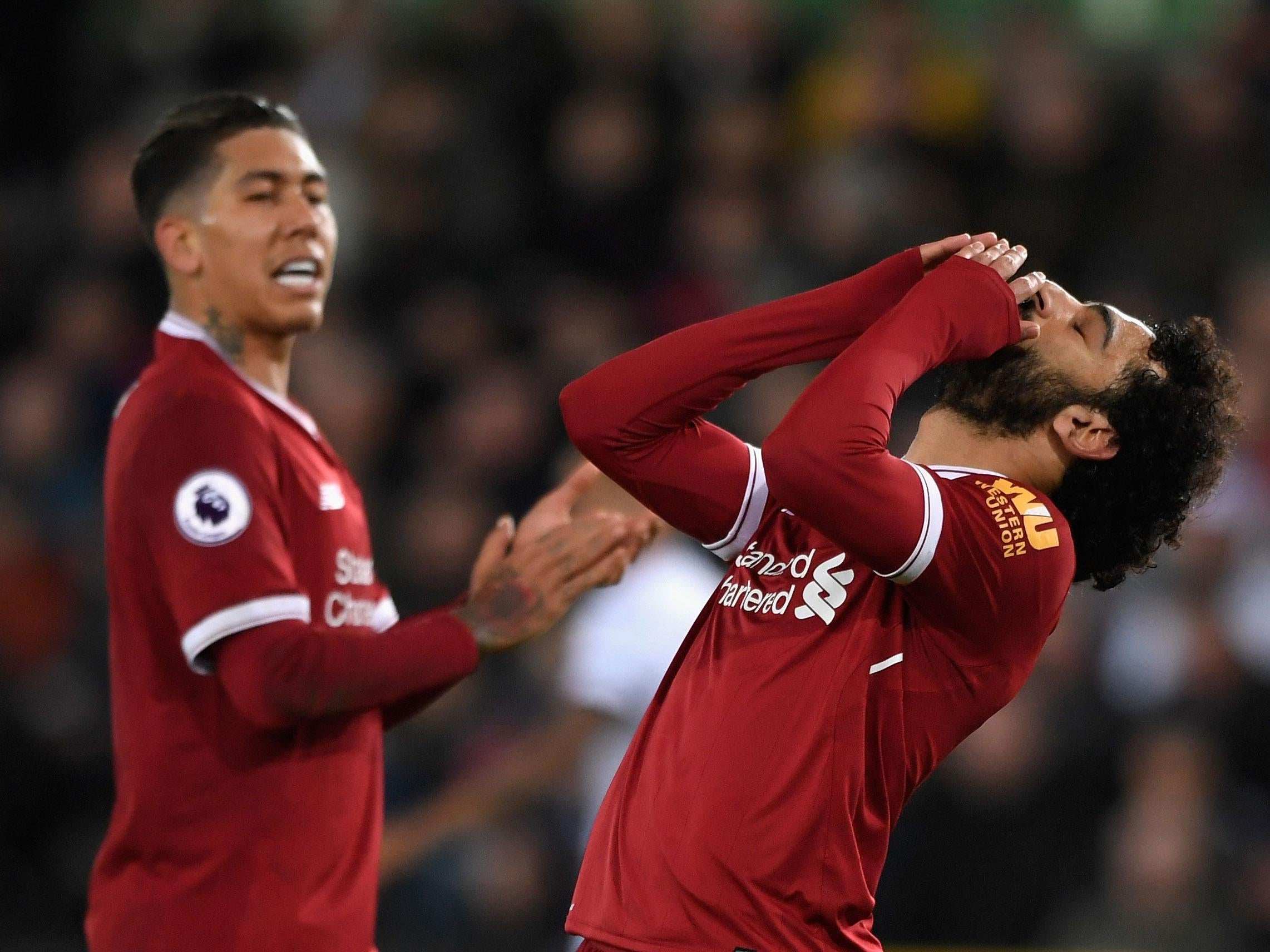 A week on from victory over the champions-elect came defeat to the team sitting bottom of the Premier League table. 'Typical Liverpool' was trending by the full-time whistle.
For the Merseyside club's supporters, Monday night's defeat at Swansea City was a difficult one to take, all the more disappointing because with it, Jürgen Klopp's side missed a chance to take a firm grip on a top-four spot.
A win would have extended their lead over fifth-placed Tottenham Hotspur to five points. That potentially could have been extended to eight, perhaps even 11, when Mauricio Pochettino's side visit Anfield a week on Sunday.
Worse still, it is not as if Liverpool played well. Klopp is usually protective of his side and complimentary about their performance after less-than-perfect results, but even he had to admit that Monday night fell some way below his standards.
Swansea vs Liverpool player ratings
Show all 22
"The performance in the first half was not even close to what we wanted to do," he said, in uncharacteristically critical fashion. "We had the situations but didn't use them. I am frustrated, I am angry. But I am more frustrated about the performance than the result."
'Typical Liverpool', then? Perhaps in the past, but in the context of this season, Monday night produced an atypical Liverpool result and should be viewed with a bit of perspective.
While this was the type of defeat many have come to expect from Klopp's side, it was in fact the first of its kind that we have seen this season. Before it, Liverpool had lost just twice in the league - not to a pair of stragglers but against fellow members of the 'top six' in Manchester City and Tottenham.
By contrast, there have been creditable and sometimes genuinely impressive wins against the 'bottom 14' on the road. Maximum points were taken from trips to Leicester City, Bournemouth and Burnley – three sides who beat Liverpool on their own turf last season. West Ham United, Stoke City and Brighton and Hove Albion were all handily dispatched too.

Review the expected goals numbers from Monday night and, while Liverpool may not have played well, it is clear they created enough opportunities to win. While Swansea's three shots on goal amounted to a total of approximately 0.5 expected goals, Liverpool's 21 clocked up at 2.2.
If a 'typical Liverpool' does exist this season, it would have been held to a goalless stalemate at the Liberty Stadium rather than beaten.
Klopp's side have drawn more games than any other 'top six' team but remain among the favourites for the top four because they have been difficult to beat. While Chelsea, Arsenal, Tottenham and Manchester United had suffered surprise defeats already, this was Liverpool's first.
The task for some time now has been to convert those draws – like the frustrating stalemates against Burnley, Everton and West Bromwich Albion at Anfield this season – into wins. If Klopp can achieve that, his side will go some way to making the step up from top-four contenders to title challengers.
That may or may not come in time. For now, with Manchester City's lead seeming unassailable, Liverpool's target must be securing a second successive Champions League qualification for the first time in just under a decade.
Recent history suggests they are on course to achieve that. Over the last five seasons, the fourth-placed team has finished with an average of 72 points. Liverpool's 47 after 24 games puts them on track to finish with 74 points in total.
For extra comfort and given the widening gap between the Premier League's 'top six' and 'bottom 14', that pace may need to be hastened slightly – Arsenal, after all, missed out with 75 points last season – but the message should still be 'so far, so good'.
Liverpool currently find themselves one point better off than at the same stage last season and, remarkably, their 47 points is the same amount that Brendan Rodgers' nearly-men had after 24 games of the 2013-14 season.
The improvement is marginal and gradual but present nonetheless. For now, the defeat at the Liberty Stadium can be put down as an aberration and not the return of anything 'typical'.
Join our commenting forum
Join thought-provoking conversations, follow other Independent readers and see their replies