Liverpool: Uefa president Aleksander Ceferin offers new hope of Premier League title win
'I can't see a way Liverpool could be left without a title,' said Uefa president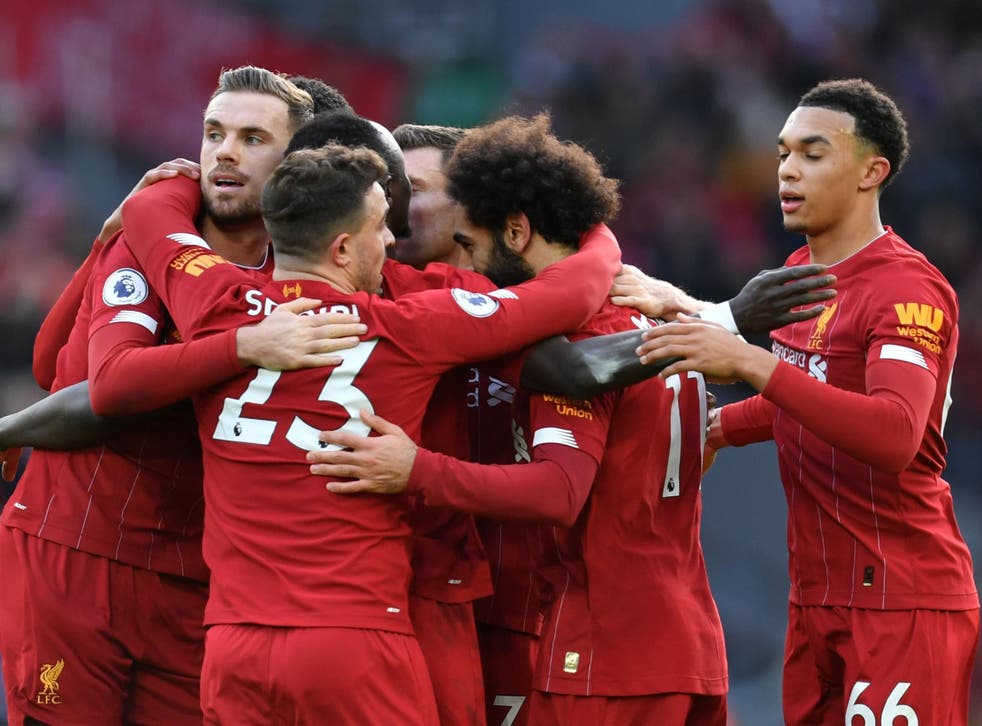 Liverpool are all but certain to be crowned Premier League champions no matter how the 2019-20 campaign is finished, according to Uefa president Aleksander Ceferin.
The coronavirus crisis has postponed the majority of European football indefinitely, with organisers scrambling to find a way to complete the season.
Liverpool enjoyed a 25-point lead at the top of the table and required just two wins to secure their first domestic league title in 30 years before the Premier League was suspended on 13 March.
In meetings of Premier League stakeholders, some top-flight clubs have argued in favour of voiding the 2019-20 season, which could deny Jurgen Klopp's side the crown.
Ceferin warned last week that the current season would "probably be lost" if play has not resumed by the end of June.
But the head of European football's governing body believes that, even then, Liverpool's long wait to be Premier League champions would end.
"I can't see a way Liverpool could be left without a title," he told EkipaSN, a sports newspaper in his native Slovenia. "Theoretically it's not all over, but practically Liverpool are on the verge of it.
"If it could not be played, it would still be necessary to announce the results in some way and then the champions should be determined.
"And of course, again I do not see a scenario in which that would not be Liverpool. I understand that fans will be disappointed if it happens in an empty stadium or even at a table, but I believe they will win the title in one way or another."
The Premier League said last week that play would only restart once it is "safe and appropriate", with discussions ongoing as to how to complete the remaining 92 fixtures.
Join our new commenting forum
Join thought-provoking conversations, follow other Independent readers and see their replies