Liverpool midfielder Emre Can promises to give 'everything' in what could be his last months at Anfield
The midfielder's current Anfield contract expires in the summer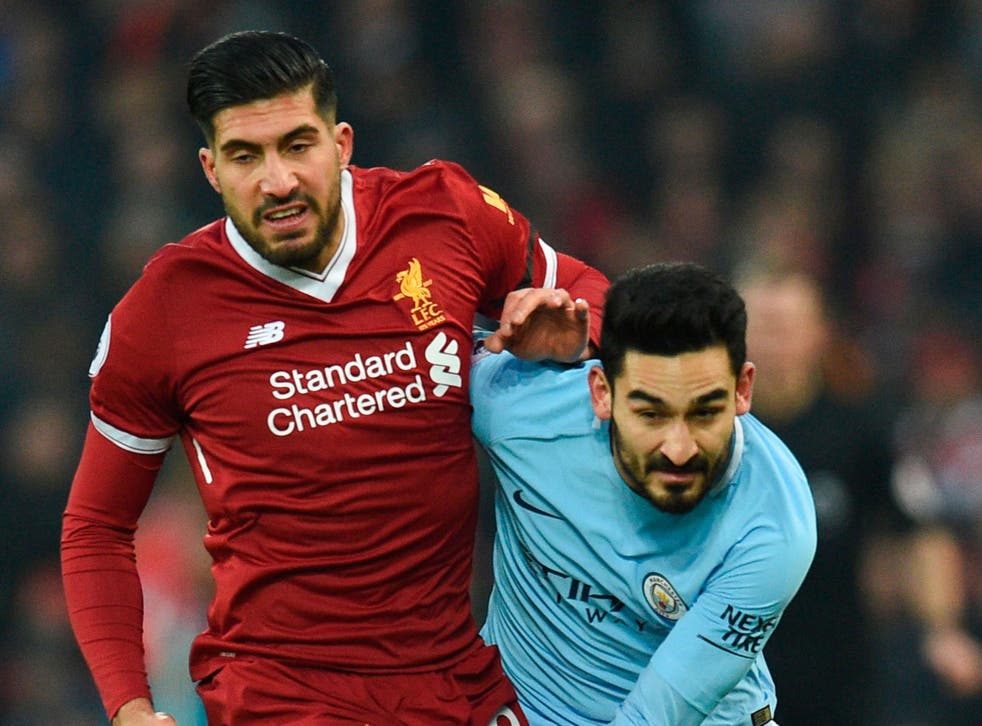 Emre Can has assured Liverpool supporters that he will give 'everything' for the club over the coming months, despite the uncertainty surrounding his future.
Can's current Anfield contract expires in the summer, despite protracted negotiations with the club over renewed terms during the last 18 months.
The 24-year-old midfielder is currently able to negotiate pre-contract terms with European clubs and Juventus are understood to be interested in snapping Can up on a free transfer.
After his impressive display in Sunday's 4-3 victory over Premier League leaders Manchester City, Can remained coy over his future, placing all responsibility for future talks with Liverpool on his agent.
Liverpool vs Manchester City player ratings

Show all 23
Can nevertheless insisted that he would not allow such uncertainty to affect his performances as the season progresses.
"I know you have to ask [about his contract]! My agent is looking after everything but I am here until the summer," he said. "I haven't signed anything [with Juventus] or anyone. I am talking with everyone.
"Of course I am talking with Liverpool. Why not? I still have a contract here. It is an amazing club. What can I say? My agent does the rest.
"I just concentrate on the scene, on my performance and the football. I will give everything for this team."

More victories like that over City on Sunday may help to persuade Can to stay put, and the midfielder was thrilled with the memorable victory.
"It was unbelievable. Brilliant, really. Unbelievable! How we pressed, I think it was the best game in terms of how I saw it," Can said.
"Look at how we pressed. We played against Manchester City! You don't have to forget that! We were always on the front foot, everyone pressing and everyone did a brilliant job."
While Can was careful not to get carried away with the victory, he believes Jürgen Klopp's side sent a message to the rest of the Premier League and Europe by inflicting City's first league defeat of the season.
"If the teams saw us playing like that, they we will give us a lot of respect and we will take a lot of confidence. We didn't have to pick one player out against Manchester City. Every single player performed and did an amazing job.
"Sadio [Mané], Roberto [Firmino], Mo [Salah]… they scored the goals but Robbo [Andrew Robertson], Joel [Matip], Joe [Gomez], they did an amazing job. We don't have to pick one player."
Can added: "If teams watch our performance today they will think: "Oh wow!" They will see we are a strong side. But this is just one game. It is just three points and we have to keep going."
Join our new commenting forum
Join thought-provoking conversations, follow other Independent readers and see their replies