Liverpool find money talks as they struggle to keep hold of young talent
The club may soon lose its youngest debutant to the Pozzo family's Watford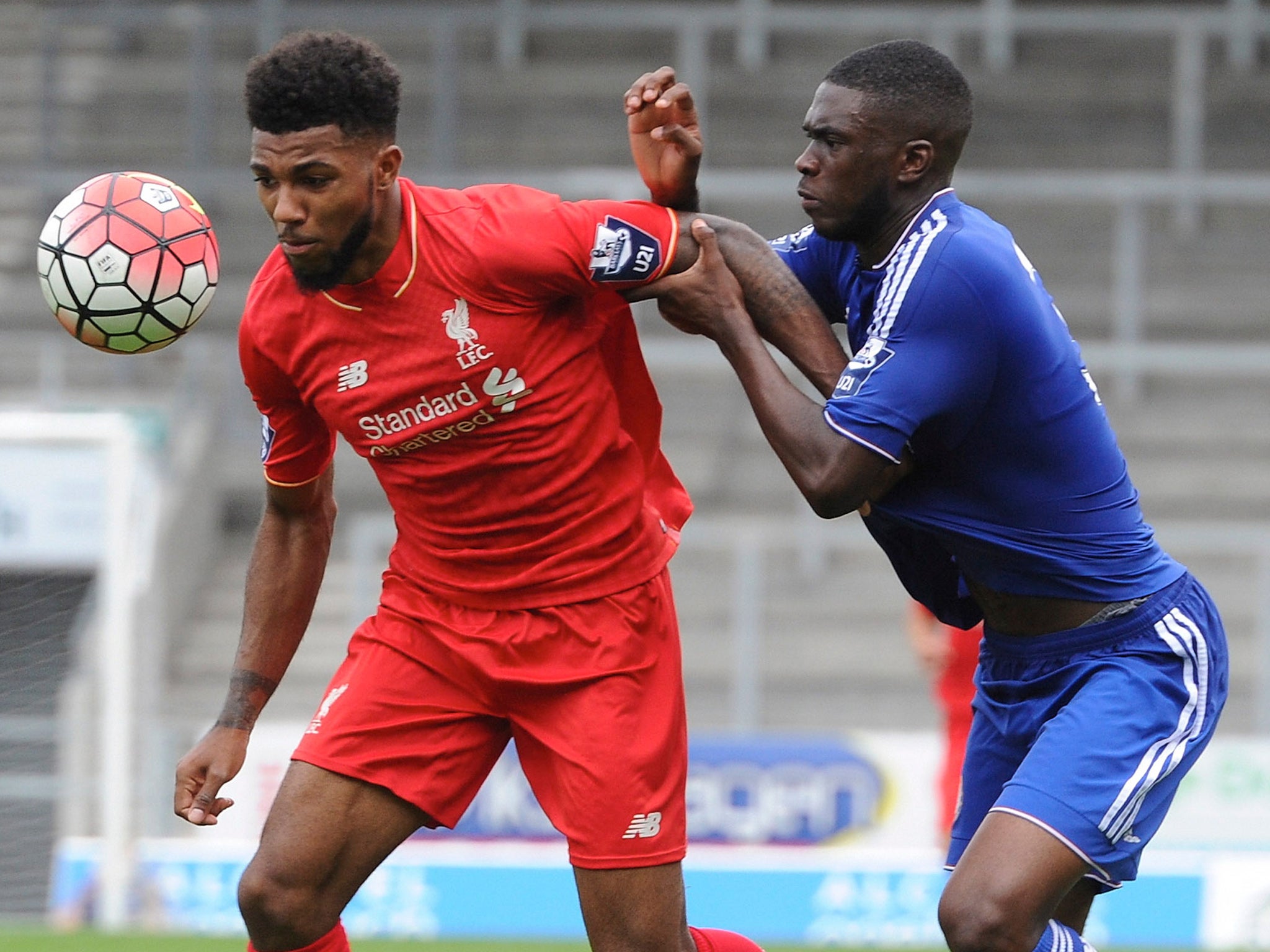 There was a moment in the afterglow of a young Liverpool team's evisceration of Exeter City last week when you wondered how any young player could conceivably walk away from this club and Jürgen Klopp. "What we try is to create a situation where younger players know it is not important to get the highest wages in your life in the first year of your career," he'd said the day before. As the German talked for fully 10 minutes in the press conference room that night about what his young players could bring to the club if we only gave them time and space to develop and build confidence, it certainly felt like this was the place to be.
But the problem with the question of Liverpool, young players and wages is that the Raheem Sterling affair and those infamous words from his agent, Aidy Ward, in the London Evening Standard – "£900,000 a week wouldn't keep him at Anfield" – has created a caricature. It's not always the case that every young player, whose representatives want more than the club are offering, want the bingo numbers.
It is the case of Jerome Sinclair, the 19-year-old who lays claim to being Liverpool's youngest debutant, which prompted the Klopp discussion, and no one can claim that one has been easy for the club. Sterling's agent, Ward, is now Sinclair's representative, too, but another difficulty is that the boy's father is not one of those who is happy to let the club and the representatives sort it. He wants to talk about the money.
Without him in the picture, a new contract for Sinclair might have been done and dusted by now, on the basis of the club's third offer, following a long period of negotiation. It means that talks with Watford's owners, the Pozzo family, are a distinct possibility, with Sinclair out of contract next summer. The Pozzos own Udinese and Granada, so could take Sinclair to one of those for £200,000 and loan him to Watford. That would circumvent a tribunal panel, which could order a club like Watford to pay perhaps a £5m development fee for the young striker.
Liverpool do not want to sell Sinclair. Sheffield Wednesday wanted to buy him and were ready to offer a five-figure weekly sum. (MK Dons, Fulham and Bristol City were all also interested in a loan.) But they may find their attempts to keep such players affected by the fact that what was once considered a comparatively generous Liverpool wage regime for young players – part of the drive to bring the best talent to the club – has become less so. Good news, say those who believe that the honour of playing football for a club carrying Liverpool's history should be reason enough to play, whatever the price. Sadly, though, there is not such universal significance attached to the club these days. Not every outsider considers Liverpool to be a football citadel. Sinclair is from Birmingham.
Discussions about younger players are complicated by the difficulties of getting the right loan deals. Liverpool will require Championship clubs, for example, to pay the player's wages and possibly to contribute a further sum on top if the individual is not given a pre-agreed number of starts. Other parent clubs are less stringent about the loan club paying the wages than Liverpool. The penalty fee is also generally payable if a player does not gain a requisite number of minutes on the field, rather than a certain number of starts: a less punitive system for the receiving club.
Liverpool's rivals for the best young talent also seem to be offering more money. Though every case is different, Manchester City are generally offering higher wages – typically £12,000 a week rather than Liverpool's £8,000, according to one source – and Chelsea, more again. "At Chelsea it can be crazy money," says the source. Where five years ago City's lack of pedigree was the reason to attract youngsters with more money, they are a more attractive option in their own right. "They do have a name now. They have their new academy too and the interaction with them is excellent," says another source. Another suggests that City have to offer more because there is less chance of a pathway into their first team.
The point is that Liverpool need to work very hard to get the best, while even their attempts to tie down those who live and breathe Anfield have been less than straightforward.
Norwich 4 Liverpool 5 Player Ratings
Show all 23
Another out of contract this summer is Jon Flanagan, the Liverpool-born full-back. Flanagan's potentially huge significance to the team was laid bare by Steven Gerrard's delighted response on Instagram when he finally returned from knee surgery after a full 629 days away, against Exeter. The 23-year-old was on a month-by-month contract when it was unclear how his injury might respond. His own struggle had been compounded by him being told for months that he was three weeks away from fitness, until an assessment last March – when he was forced to withdraw from Gerrard's testimonial game at Anfield – revealed that a further operation was required. Jamie Carragher has always felt that young Liverpudlian academy players are at a disadvantage where wages are concerned, because their transparent desire to play for the club rather than any other creates a weak negotiating position. Flanagan is hoping for a new deal to extend his stay beyond next summer, though to talk to some, at all levels of the club, who know him best is to appreciate that it is not just a defensive ability he brings. "He's one of us. He knows about the history," says one.
There is also uncertainty for the 18-year-old Liverpudlian Jordan Rossiter, who finds himself waiting to discover if the contract offered while Brendan Rodgers was at the club will be offered again. Or, if the terms are not as good, then to what extent?
It may be that some of these players are simply not up to the Liverpool standard. Sinclair is 19, an age by which Michael Owen had finished fourth in Fifa's World Player of the Year award, with a £10,000-a-week deal which made him the highest-paid teenager in British football history. But the cold, hard truth is that money talks more than ever in football. Sir Alex Ferguson thought that he could apply the principles Klopp is articulating when he refused Paul Pogba £25,000 a week a few years ago. Pogba took his game to Juventus, where €100m (£75.6m) of Manchester City's money was not enough to sign him last summer.
Join our commenting forum
Join thought-provoking conversations, follow other Independent readers and see their replies