This Means More is exactly why Liverpool can't escape criticism for furloughing staff in coronavirus lockdown
European champions have screamed about its socialist roots at every opportunity, but have betrayed it by furloughing staff it can still afford to pay
Melissa Reddy
Senior Football Correspondent
Monday 06 April 2020 09:10 Comments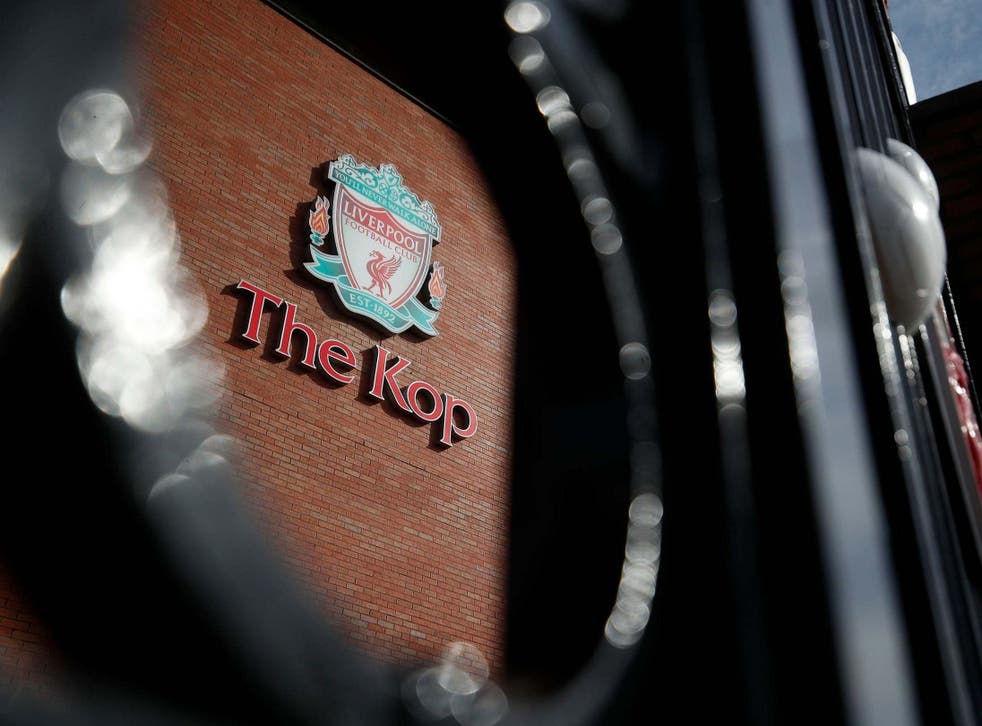 In aiming to frame why Liverpool's decision to turn to the government's Coronavirus Job Retention Scheme rankled so much, a supporter provided the perfect analogy on Twitter.
"It's like going to the foodbank when you can still comfortably afford to go the supermarket and buy meals."
That's it. That's the tweet. That's the crux of why this feels wrong and the widespread criticism has been right.
The world's seventh richest football club, who increased turnover to £533 million and made a pre-tax profit of £42m in 2018/19, have furloughed around 200 non-playing staff unable to work during the coronavirus crisis. The government will fulfil 80 per cent of their usual wage, up to £2,500 a month, with Liverpool supplementing the rest.
The most any Premier League side is estimated to save from such an action is £1.3m per month. But what has been the moral cost of an organisation still fully capable of paying those employees rushing to use a policy whose support may not arrive quickly enough to keep thousands of small businesses alive?
It's important to remember that this is not just any organisation either. It is an institution, responsible to and representative of its community, that has so forcefully marketed its socialist roots.
Bill Shankly is quoted at every opportunity. You'll Never Walk Alone is the anthem and eternal sign off. 'This Means More' has been trumpeted as a slogan and is splashed across the tunnel at Anfield.
There is rightly an overflow of pride in the current manager Jurgen Klopp, "who believes in the welfare state", being the empathetic, guffawing genius behind Liverpool FC's restoration as a domestic and continental powerhouse.
In October, the club's CEO Peter Moore was asked what differentiates the club in the football sphere. "We had this amazing historical figure: Bill Shankly, a Scottish socialist who built the foundation," he responded to Spanish publication El Pais.
Coronavirus: London on lockdown

Show all 29
"Even today, when we talk about business, we ask ourselves: "What would Shankly do? What would Bill say in this situation?"
"He was a true socialist who believed that football consisted of working together. In the marketing department we got together and said: 'Let's put this into words.'
"The bottom line was that Liverpool's essential idea is that 'this means more'. More than win or lose. More than going to football, getting together in the pub and going home.
"Shankly once said: 'I was made for Liverpool and Liverpool was made for me.' Klopp can say the exact same thing.
"He fully understands the socialist elements that permeate the club and the city, the exciting challenges and what the club means to many people who have not had a chance to have anything better in life than their love for the club. For a time the symbol of the city was the Beatles. Now it is football."
Liverpool cannot sing from this sheet only to betray it and expect no blow back. They cannot chorus love and belonging and expect those who feel those ties to still whistle along now.
Furloughing staff was not a decision taken at Melwood, but one strategised between the offices in Chapel Street, Bloomsbury and Boston.
At the training complex, the reaction to the global pandemic has been as per Klopp's directive that "the first thing you have to do is be generous: generous with words, generous with feelings and generous with money of course as well. That's what we do, that's clear, wherever we can help we try to help, 100 per cent."
The players contributed £40,000 to local foodbanks while Andy Robertson has also helped keep six in Glasgow and surrounding areas in operation.
The national committee fighting against coronavirus in Senegal was boosted by £41,000 from Sadio Mane.
Some on Liverpool's roster have privately made "substantial donations" to Alder Hey and Liverpool Women's Hospital, while captain Jordan Henderson has been co-ordinating with fellow Premier League skippers to organise a crisis fund for the NHS.
Klopp, his backroom team, senior Melwood executives and the players' committee have been in discussions with owners Fenway Sports Group since elite football was suspended in England on 13 March.
They have been in agreement to contribute and make financial sacrifices for the greater good of all staff and society, working through exactly how that can be fairly put into effect and have maximum impact for where funds are needed most.
As such, Liverpool's furlough announcement on Saturday not only felt unnecessary and hasty, but also unfairly made the squad a magnet for criticism.
It undercut the individual and collective efforts of the players to help, reducing them to "greedy bastards" in the socialverse and further arming the government's scapegoating of them.
So much of what the European champions have built since Klopp's arrival has been through a strong sense of unity. There is a close bond between the core triumvirate of the manager, sporting director Michael Edwards and FSG president Mike Gordon. Every department from recruitment to performance analysis through to conditioning are aligned under the banner 'everyone is responsible for everything.'
Staff who have worked at Melwood for over a decade say they've never known a tighter group or greater harmony throughout the facility. Those who usually report to the West Derby headquarters have been missing the company of their co-workers and the players so much that there has been a WhatsApp group created for all employees, regular FaceTime calls as well as yoga sessions and such via Zoom.
That togetherness, a foundation for record-breaking form, has also translated to a reawakened fanbase during Klopp's tenure.
Liverpool have felt like an all-encompassing force: a world-class manager guiding a special team that have been electrified by the supporters and advanced by stellar off-pitch organisation.
The club's decision to furlough staff so soon and the acerbic reaction it has received is in opposition to the above. The biggest beating Liverpool have taken this season has been by their own hands.
It is an uncertain world and football is not immune from the ruinous effects of Covid-19. There are crazy conundrums and no easy answers. No-one should pretend that matters, even the smallest ones, are not complex.
There is still right and wrong. Liverpool are not perfect and neither are FSG, but they are better than this. They have to be.
Because, as they've plastered to us, this means more.
Register for free to continue reading
Registration is a free and easy way to support our truly independent journalism
By registering, you will also enjoy limited access to Premium articles, exclusive newsletters, commenting, and virtual events with our leading journalists
Already have an account? sign in
Join our new commenting forum
Join thought-provoking conversations, follow other Independent readers and see their replies