Liverpool and Manchester City exemplify the usual struggles title challengers face after World Cups - and the same is visible across Europe
The statistics show that seasons following a World Cup not only tend to see depressed points totals but more surprise champions
Miguel Delaney
Chief Football Writer
Monday 08 October 2018 12:35 Comments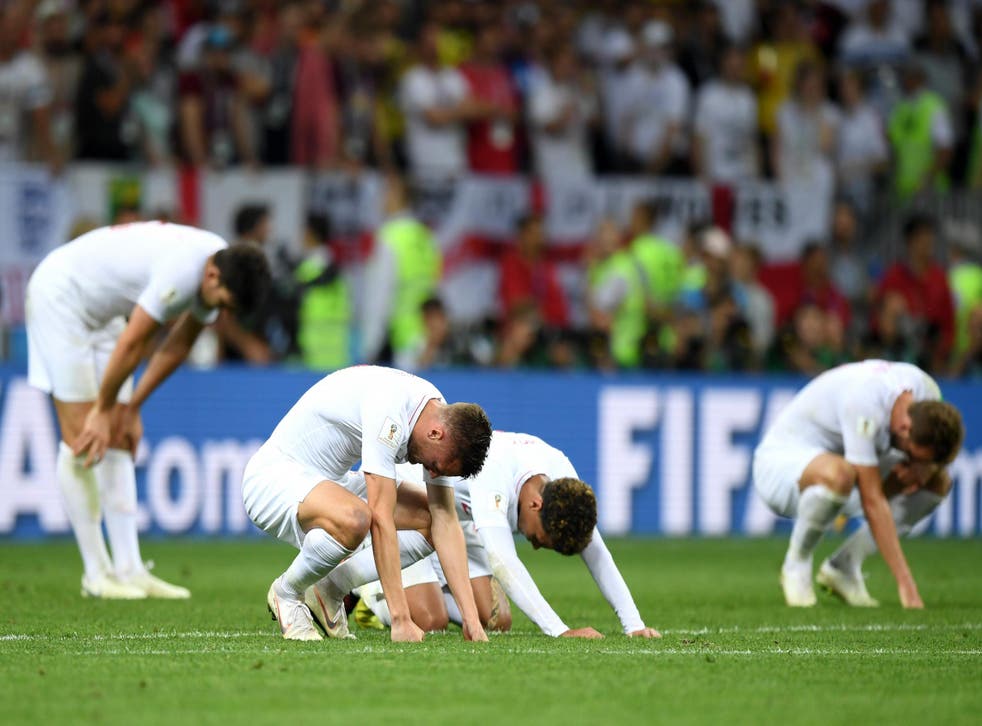 Jurgen Klopp was instantly put out, but had a point to make in response, and it was something he'd evidently been ruminating on for some time.
The Liverpool manager had been asked whether the more subdued nature of his side's 0-0 draw with Manchester City had been down to the intensity of their play having a sapping effect.
"Already in the question, there is criticism," Klopp said. "'It could have been better if you were fresher.' If you want to see fresher, give them a summer break - for Jordan Henderson, it was exactly two weeks, which is funny.
"But that's how it is."
Liverpool vs Manchester City player ratings

Show all 23
And, even if Klopp's claims might serve as convenient excuses, the truth is that it how it is for a lot of big clubs right now.
Especially this weekend. Manchester City and Liverpool aren't the only big clubs to have looked less lively than expected. This weekend after all also saw Bayern Munich and Real Madrid lose games badly , while Barcelona continue to drop points in the Spanish league. The Catalans haven't won in four league matches, only claiming three draws in that time.
There are obviously different factors and different circumstances for these drop-offs, not least the choice of managers at Bayern and Madrid, but there is also one common reason: the World Cup.
It is now proven to have a big effect on big clubs. That is not just common to this season, either. It has been common through football history.
Maurizio Sarri says Liverpool are ready to win the Premier League
The World Cup is a competition of such a size that it tends to have a hugely distorting influence on the following season.
Take Europe's major leagues since the foundation of the modern Champions League. In those 26 years, in the seasons immediately after a World Cup, the Spanish league has only been retained twice. The German and Italian leagues have meanwhile only been retained once, and both have only been in the last few years, when the monopolies of Juventus and Bayern Munich began. The Premier League, meanwhile, has never been retained in the season after a World Cup.
It doesn't feel a coincidence, either, that two of these campaigns saw two of the rare unexpected champions: Blackburn Rovers 1994-95 and Stuttgart 2006-07.
That feels like it is linked to another effect of the World Cup: a drop-off in points, a slight lowering of the levels. It does feel as if top teams are too fatigued - especially at the start - to sustain the same winning rhythms.
So, in 2010-11, Manchester United claimed the league with just 80 points but that after almost a decade when the average winning total was around 90 points. The 2006-07 season in Spain meanwhile saw Real Madrid lift the trophy with just 76 points, after Barca had won it 82 and 84 in the previous two seasons, before it shot back up to 85 in 2007-08.
Sure, the drop-offs don't always happen, but that is also because individual seasons have their own rhythms and there is still the visible effect.
Pep Guardiola questions whether World Cup fatigue contributed to Kevin de Bruyne injury
It is all the more relevant now at the beginning of a new international week, where Klopp bemoaned the fact his players are already going away having had to put in so much for their club so soon in the season and so soon after the World Cup.
"The boys unfortunately go away again now and have to play Nations [League] games - the most senseless competition in the world of football. And we hope that they come back healthy and play these easy competitions, the Premier League, the Champions League and all this.
"It's tough times for the boys, eh? But I said already in an interview, we have to start thinking about the players.
Liverpool vs Manchester City combined XI

Show all 12
"But that's how it is. That's why I say, going away is not a big problem, but now you call a manager of any country and ask him to leave out one or two players and he says: 'I am under pressure as well,' because now it's Nations Cup.
"I don't exactly know what you can win, but there is some final next summer or something so ... that's it."
That also raises the question of what the consequences might be?
Could we finally see a surprise champion in Germany, for the first time in seven years? Might Atletico Madrid rise to the surface in Spain again? Could City be skewed in England?
That's hard to say, and there's always the feeling things will eventually level out - especially if Munich or Madrid flatline so much they make managerial changes - but it may mean there are a few surprises and distortions for a while yet.
The big teams, and big names, might get have to adjust to getting put out of joint.
Register for free to continue reading
Registration is a free and easy way to support our truly independent journalism
By registering, you will also enjoy limited access to Premium articles, exclusive newsletters, commenting, and virtual events with our leading journalists
Already have an account? sign in
Join our new commenting forum
Join thought-provoking conversations, follow other Independent readers and see their replies